Rudy Giuliani hit with new sexual assault allegations by former Trump aide
New York, New York - As former NYC mayor Rudy Giuliani already faces allegations of sexual assault, a new victim has come forward.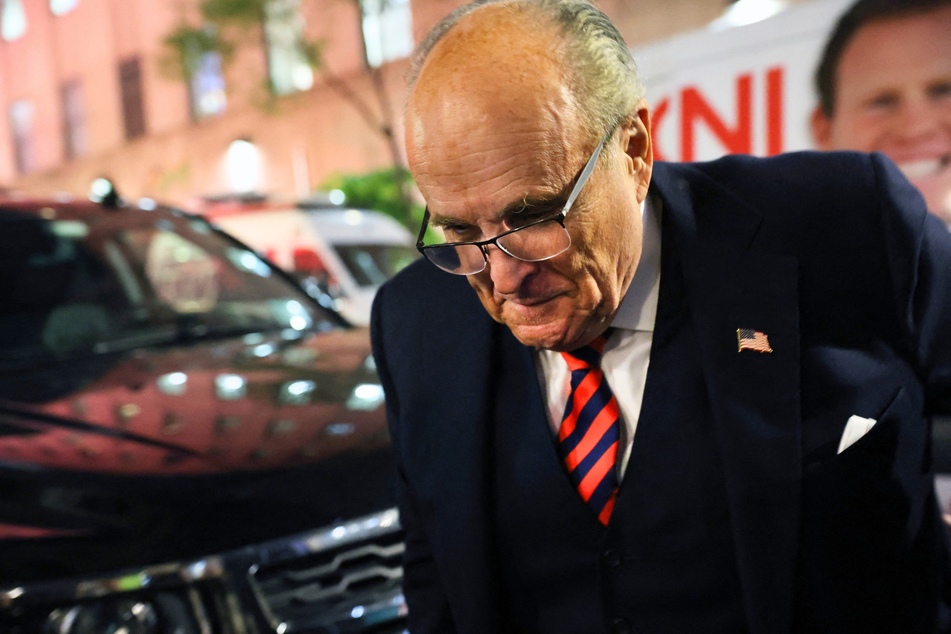 Cassidy Hutchinson, who served as one of the closest aides to former chief of staff Mark Meadows during the Donald Trump administration, will soon publish a new book titled Enough, which will recall her experiences while in Trump's inner circle.
According to The Guardian, the book includes a story where Hutchinson claims Giuliani groped her on the day of the January 6 Capitol riots.
As she sat backstage while Trump gave a speech to his MAGA supporters, she claims Giuliani moved towards her "like a wolf closing in on its prey," and proceeded to put his hand "under my blazer, then my skirt."
"I feel his frozen fingers trail up my thigh. He tilts his chin up. The whites of his eyes look jaundiced," Hutchinson says. "My eyes dart to [Trump adviser] John Eastman, who flashes a leering grin."
"I fight against the tension in my muscles and recoil from Rudy's grip," she adds. "Filled with rage, I storm through the tent, on yet another quest for Mark."
Hutchinson, who went on to be a key witness for the House January 6 committee, recounts other tales in her book, including how Trump refused to wear Covid masks after one smeared his face makeup.
Rudy Giuliani responds to Cassidy Hutchison's claim
A spokesperson for Giuliani dismissed Hutchison's claims, accusing her of raising the allegations "as part of the marketing campaign for her upcoming book release."
"This is a disgusting lie against Mayor Rudy Giuliani – a man whose distinguished career in public service includes taking down the mafia, cleaning up New York City and comforting the nation following September 11," the spokesperson added.
Giuliani has been facing multiple legal issues this year which he claims have left him broke. He is also being sued for $10 million by a former employee who alleges he sexually abused her on multiple occassions.
Hutchinson's memoir Enough is scheduled for release on Tuesday, September 26.
Cover photo: SPENCER PLATT / GETTY IMAGES NORTH AMERICA / Getty Images via AFP