DeSantis "fraudulently induced" migrants sent to Martha's Vineyard, LCR says
Boston, Massachusetts - A group of Venezuelan migrants flown to Martha's Vineyard last week has filed a lawsuit against Florida Governor Ron DeSantis and Transportation Secretary Jared Perdue for what Lawyers for Civil Rights has called a "manufactured crisis."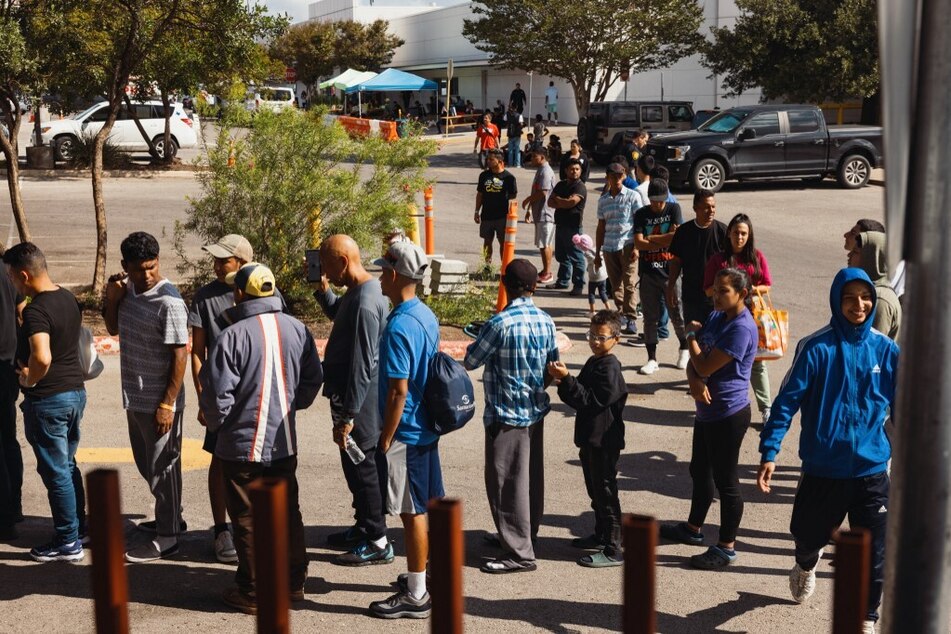 Florida's Republican governor has faced backlash after he took credit for sending two planes of mostly Venezuelan migrants to Martha's Vineyard.
The migrants claimed they were lured onto the planes with gift cards for food, as well as false promises of employment and security. DeSantis has been criticized for using vulnerable human beings as political pawns to further his far-right agenda.
In a new lawsuit filed in a Massachusetts federal court on Tuesday, the migrants accused DeSantis and his transportation secretary of violating federal laws and the US Constitution.
"These immigrants, who are pursuing the proper channels for lawful immigration status in the United States, experienced cruelty akin to what they fled in their home country," the lawsuit reads.
"Defendants manipulated them, stripped them of their dignity, deprived them of their liberty, bodily autonomy, due process and equal protection under law, and impermissibly interfered with the Federal Government's exclusive control over immigration in furtherance of an unlawful goal and a personal political agenda."
A sheriff in San Antonio, Texas, announced on Monday that he has opened an investigation into the Martha's Vineyard flights. Others are calling on the Justice Department to launch its own probe into the matter.
The migrants, who have been transported to a military base elsewhere in Massachusetts, are also asking for monetary compensation for the trauma they have experienced since the incident.
UPDATE, September 21, 1:15 PM EDT: LCR responds to DeSantis' "manufactured crisis"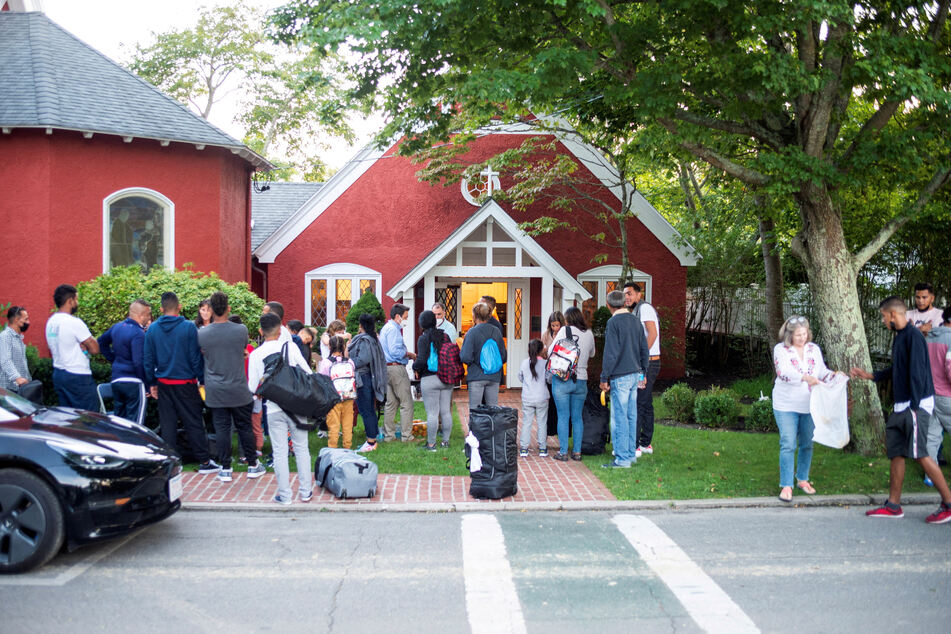 At a press conference held by Lawyers for Civil Rights (LCR), executive director Ivan Espinoza-Madrigal broke down some intricacies of the civil lawsuit filed by migrants who were flown to Martha's Vineyard under false pretenses.
"We believe at this time that the migrants sent to Massachusetts ... were deliberately targeted," Espinoza-Madrigal said, noting that the national origin and race of clients is "highly relevant" in this case.
"If they fit the profile they were looking for, [they're] relocating them," he said. According to Espinoza-Madrigal, there was "clear intentionality" and a "deliberate attempt" to commit fraud, which in turn bolsters the "argument that there was a deliberate interference with federal immigration law."
Espinoza-Madrigal also called DeSantis' migrant stunt a "manufactured crisis."
"We're talking about constitutional violations, we're talking about the endangerment of people," Espinoza-Madrigal stated. "In this state of intense vulnerability, it is really despicable that our clients have been fraudulently induced, and to underscore for political gain, and it is important to be able to vindicate their rights.
"So, our hope is that we can showcase what a robust community and legal response looks like to maintain the rule of law to fight against discrimination and to ensure our clients have a day in court," Espinoza-Madrigal said.
He also shared that many of the consent forms were not properly translated, and thus, migrants couldn't possibly give full consent, as many didn't understand what they were even consenting to.
Espinoza-Madrigal continued to say "it is our legal and moral responsibility to act," before noting that LCR stands "ready to provide assistance to those in other states who want to hold [state representatives] accountable, too."
Cover photo: JORDAN VONDERHAAR / GETTY IMAGES NORTH AMERICA / GETTY IMAGES VIA AFP