Reparations activists demand action on day marking remembrance and abolition of slave trade
Washington DC - On the International Day for the Remembrance of the Slave Trade and Its Abolition, reparative justice advocates in the US sent a letter to the Biden administration condemning the federal government's failure to address the ongoing legacy of enslavement.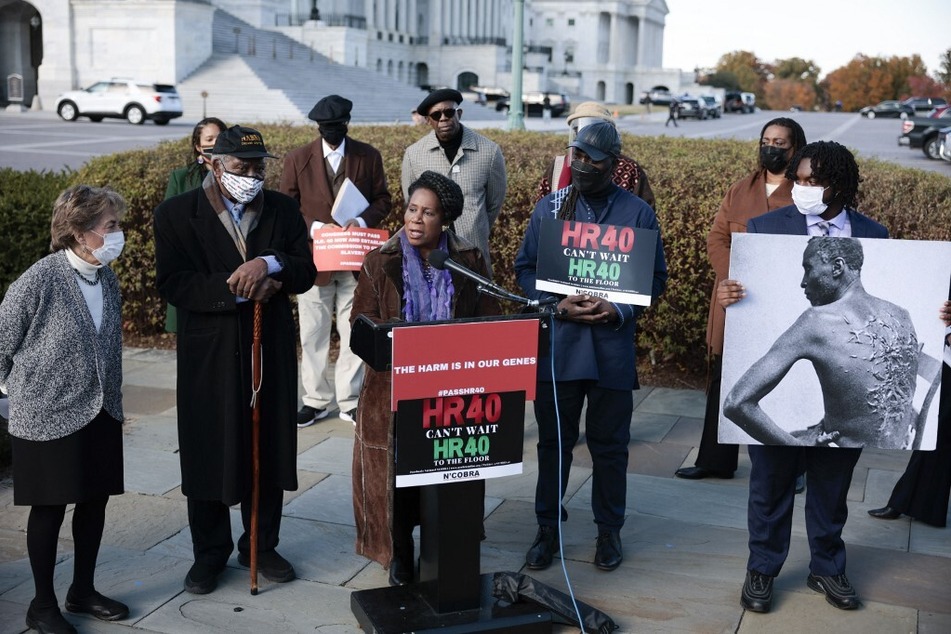 The International Day for the Remembrance of the Slave Trade and Its Abolition is commemorated each year on August 23 to honor the start of the Haitian Revolution (1791-1804), in which enslaved people won their independence from colonial France and laid the foundation for the end of the transatlantic slave trade.
This year, US racial justice advocates are using the opportunity once again to call out the Biden administration's inaction when it comes to repairing the harms of white supremacy in a new letter released Tuesday.
"The failure of the administration of US President Joe Biden to establish a commission to study and develop reparations proposals for African Americans by executive order compounds the increasing loss of faith many Americans have in US democracy and further delays the reparatory justice that is long overdue," the letter opens.
Though there is record support in Congress and among the American people for HR 40, the Commission to Study and Develop Reparation Proposals for African-Americans Act, the administration has yet to create such a commission.
Now, the more than 125 organizations and individuals who signed on to the letter, including Human Rights Watch, the Southern Poverty Law Center, and actors such as Mark Ruffalo and Susan Sarandon, are echoing calls for Biden to enact HR 40 by executive order.
Reparations activists demand Biden move "beyond symbolism" to action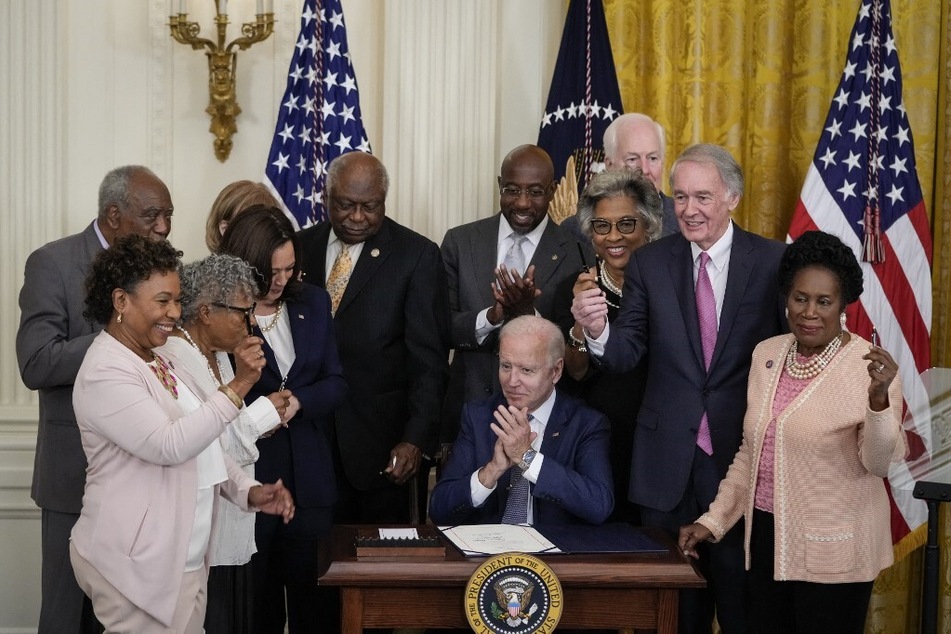 HR 40 is in its best position to pass since it was first introduced in Congress by the late Rep. John Conyers in 1989.
With 217 confirmed "yes" votes, advocates say the bill has enough support to advance in the lower chamber today, making the case for acting on reparations even clearer. Despite all this, House leadership has failed to bring HR 40 to a vote.

There is also growing support in the upper chamber for S 40, the Senate companion bill, though the legislation is unlikely to overcome a filibuster. That's why a group of senators, led by New Jersey Democrat Cory Booker, sent a letter to the Biden administration in June urging the creation of a reparations study commission by executive order.
Reparations advocates kept up the pressure on the administration to follow through ahead of Juneteenth. The president signed the Juneteenth National Independence Day Act into law in 2021, and this year, activists demanded he take the next step by enacting a reparations commission.
In the end, another Juneteenth went by with no serious attempts to address ongoing racial disparities in wealth, education, health, the criminal justice system, and more.
"Making Juneteenth a federal holiday was a symbolic action. In the absence of tangible reparative measures, Black constituents continue to ask this administration, does my life matter?" the letter says.
"The president could move beyond symbolism by creating a federal commission to study and develop reparation proposals."
Reparations activists warn of political consequences of further delay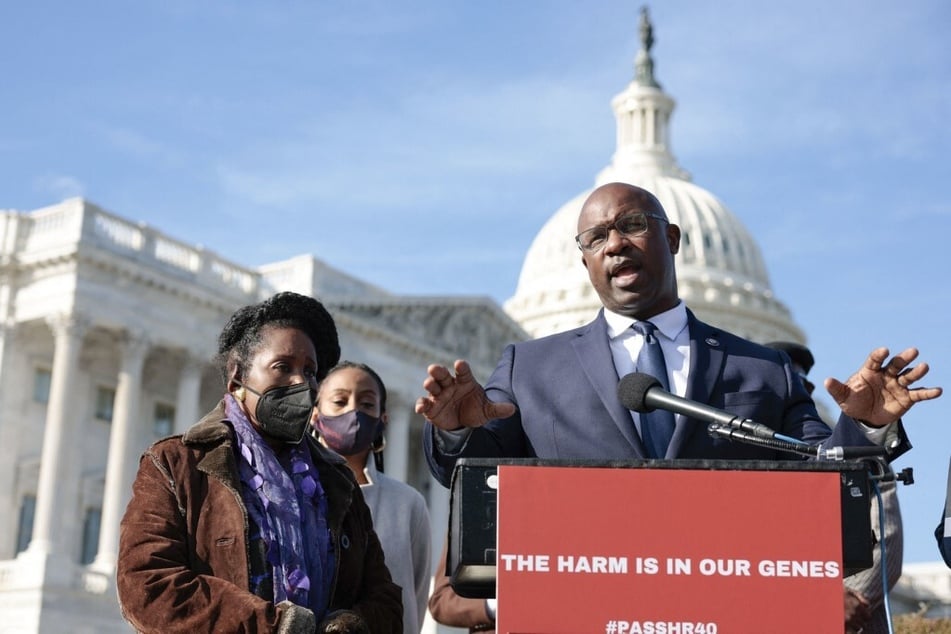 The clock is ticking for executive action on reparative justice. If HR 40 is not enacted by the end of this year, advocates will have to start from scratch with gathering signatures from members of Congress.
That task could become even more difficult if Democrats lose their congressional majorities in this year's midterm elections.
But the ability for Democrats to pull through in the 2022 midterms and 2024 presidential election also depends on whether they deliver for Black Americans.
While running for president, Biden campaigned on a platform that called for a study of reparations, and in March, the Democratic Party reaffirmed its commitment to establishing a federal reparations commission at the Democratic National Committee's winter meeting.
Traditionally one of the Democratic Party's most loyal voting blocs, Black Americans are tired of "empty, rhetorical promises" as racial and economic injustice continues, and they are growing increasingly jaded by the US political system as a result. Reparations advocates cite statistics from a July 2022 New York Times/Sienna College poll showing that a growing number of Black and young Americans do not believe voting matters – a phenomenon activists attribute, in part, to the administration's lack of concrete action on reparations.
"A failure to heed the historic momentum of the reparations movement by creating a reparations commission through executive order – a gradual, pragmatic action – is a failure to give millions of disillusioned Americans something to believe in," the letter says.
"There is still time to get this done and do the right thing, without continuing to allow trauma to Black communities to compound. It is time NOW to enact an executive order bringing a federal reparations commission into existence."
Cover photo: Collage: JIM WATSON / POOL / AFP & Anna Moneymaker / GETTY IMAGES NORTH AMERICA / Getty Images via AFP