Texas Republican introduces bill to punish cities and states for pursuing reparations
Washington DC - A Texas House Republican has introduced a bill to block federal funding to cities and states that enact reparations programs.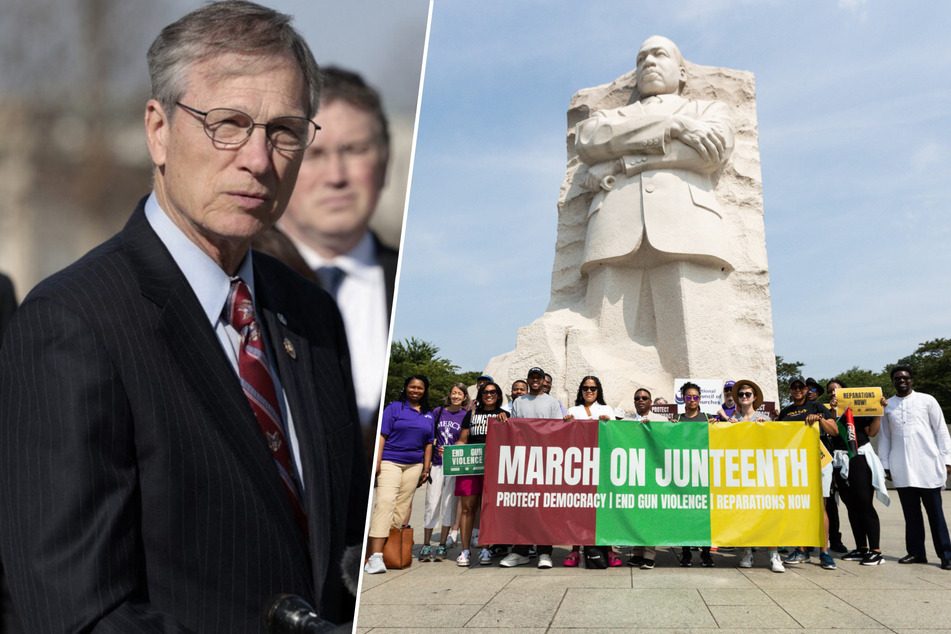 Congressman Brian Babin introduced HR 4321, referred to as the "No Bailouts for Reparations Act," on Friday, just days after Juneteenth.
If passed, the legislation would ban federal financial assistance to state and municipal governments operating reparations programs for Black Americans.
"American taxpayers shouldn't be forced to pay for radical, race-based 'reparation' payments to please the woke Left," Babin told Fox News. "My bill ensures that government entities enacting reparation laws based on race, ethnicity, national origin, or slavery cannot receive federal bailouts."
The introduction of the bill comes amid a string of victories for the reparations movement. The California Reparations Task Force is set to release its final report and recommendations this week, the New York State legislature has passed a bill to create a reparations commission, and New Jersey racial justice advocates have established their own groundbreaking reparations council.
Meanwhile, municipalities around the country – even in states with Republican-controlled legislatures – are moving to enact task forces.
Momentum builds behind federal reparations movement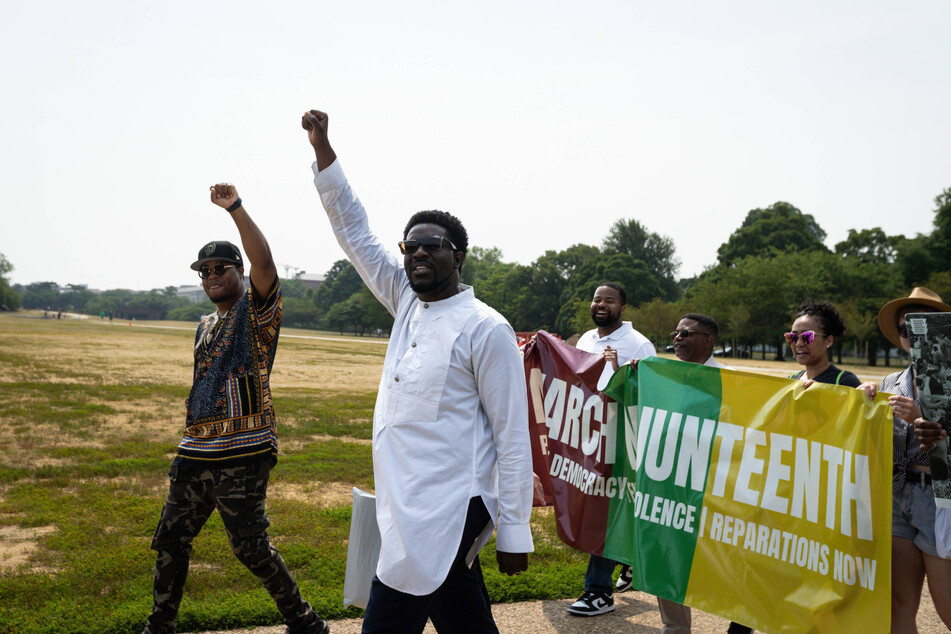 The movement for reparations is also gaining steam at the federal level.
HR 40, the Commission to Study and Develop Reparation Proposals for African Americans Act, has seen record levels of support since the 2020 murder of George Floyd, though the bill is unlikely to pass under the current Republican House majority.
Leading up to Juneteenth, activists upped their calls for President Joe Biden to use his executive authority to create a reparations commission.
The push for federal action also got a boost with the introduction of Missouri Congresswoman Cori Bush's Reparations Now resolution in May. The measure calls for passage of HR 40 by legislative or executive means and a federal investment of at least $14 trillion to close the racial wealth gap. It also expresses support for states and municipalities implementing their own reparations programs.
Babin's bill has 13 co-sponsors. HR 40, reintroduced in January by Texas Congresswoman Sheila Jackson Lee, has 95 co-sponsors.
Cover photo: Collage: Anna Moneymaker / GETTY IMAGES NORTH AMERICA / Getty Images via AFP & IMAGO / NurPhoto