AOC and Joe Manchin continue their feud over $3.5-trillion spending proposal
Washington DC – West Virginia Senator Joe Manchin appeared on CNN's State of the Union on Sunday to explain his opposition to the $3.5-trillion Democratic budget and respond to criticisms leveled against him by New York Rep. Alexandria Ocasio-Cortez.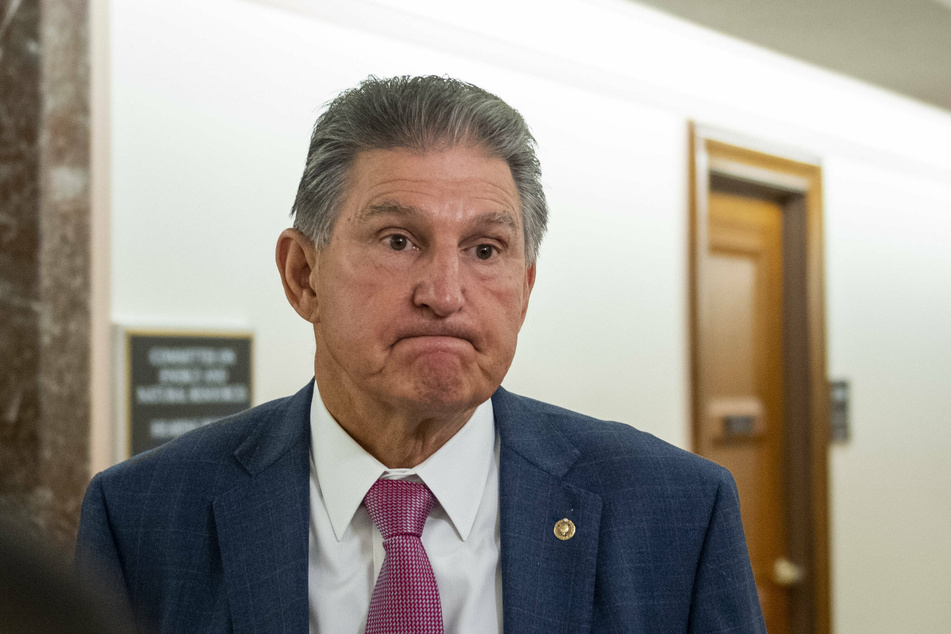 Manchin was clearly on the defensive on Sunday when he once again urged his Democratic colleagues to "hit the pause" on the $3.5-trillion spending plan, to be invested over the next ten years.
The money would go toward expanding affordable housing, education and health care options, addressing the climate crisis, and other programs.

"What's the urgency?" Manchin asked, saying Congress had already passed emergency relief for the Covid-19 crisis.
With climate-related disasters devastating communities and millions of Americans facing eviction, progressives have argued there is, indeed, quite a bit of "urgency" to their proposals.
Nevertheless, the West Virginia Democrat has apparently remained staunch in his opposition to the spending package, saying the government first needs to take stock of prior investments, inflation, and tax policy before proceeding.
When host Dana Bash asked Manchin what price tag he would support, the senator reiterated, "It's going to be $1, $1.5 [trillion]. We don't know where it's going to be. It's not going to be at $3.5 [trillion], I can assure you."
Progressives have argued that such a low amount as Manchin proposes is nowhere near enough to substantially improve the material conditions for many American families.
Manchin's unwillingness to sign on could seal the bill's fate, as all 50 Democratic votes will be required to get the spending plan through the Senate.
AOC and Manchin spar over budget bill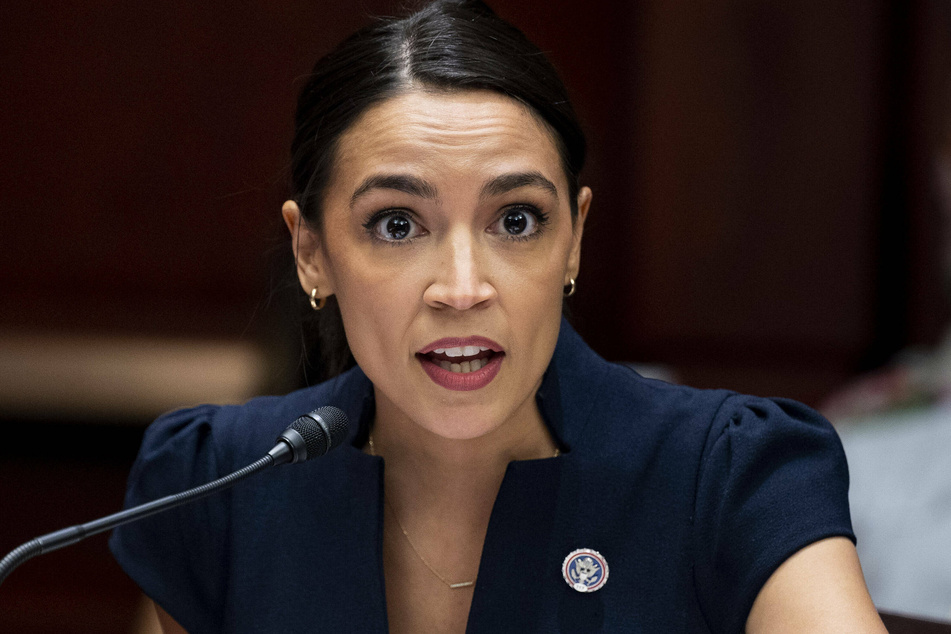 Progressives remain adamant about passing the $3.5-trillion plan, and they haven't held back their disdain over Manchin's attempts to obstruct their efforts.
Earlier this month, AOC said in a tweet that Manchin "has weekly huddles w/ Exxon & is one of many senators who gives lobbyists their pen to write so-called 'bipartisan' fossil fuel bills."
Manchin rejected the claims on Sunday, saying, "I keep my door open for everybody."
"You're entitled to your own facts – I mean, your own opinions. You're just not entitled to create your own facts to support it. And that's exactly what they're doing," he added.
The senator's denial conflicts with reports released by Unearthed in June, which revealed recordings of an Exxon Mobile lobbyist saying he speaks with Manchin, whom he calls a "kingmaker," every week.
Manchin subsequently accused AOC of using "superlatives" that "continue to divide, divide, divide," before adding, "I don't know that young lady that well. I really don't. I have met her one time, I think, between sets here. But that's it. So we have not had any conversations. She just speculating and saying things because she wants to," he continued.
As usual, AOC was quick to clap back on Twitter, writing, "In Washington, I usually know my questions of power are getting somewhere when the powerful stop referring to me as 'Congresswoman' and start referring to me as 'young lady' instead."
"Imagine if every time someone referred to someone as 'young lady' they were ask responded to by being addressed with their age and gender? They'd be pretty upset if one responded with 'the old man,' right? Why this kind of weird, patronizing behavior is so accepted is beyond me!"
Meanwhile, progressives are not backing down on their demand to vote on the larger spending package before the narrower, $1.2-trillion bipartisan infrastructure deal to improve roads, bridges, water systems, public transit, and broadband internet access.
It's great to see the congresswoman won't let anyone stop her from speaking her mind as she and her progressive colleagues continue the fight for the $3.5-trillion bill.
Cover photo: Collage: IMAGO / MediaPunch, IMAGO / ZUMA Wire