Charles Booker makes history as Democratic nominee for Senate in Kentucky
Frankfort, Kentucky - Charles Booker on Tuesday made history by winning his primary race for Senate, becoming the first Black candidate in the state of Kentucky to receive a major statewide Democratic nomination.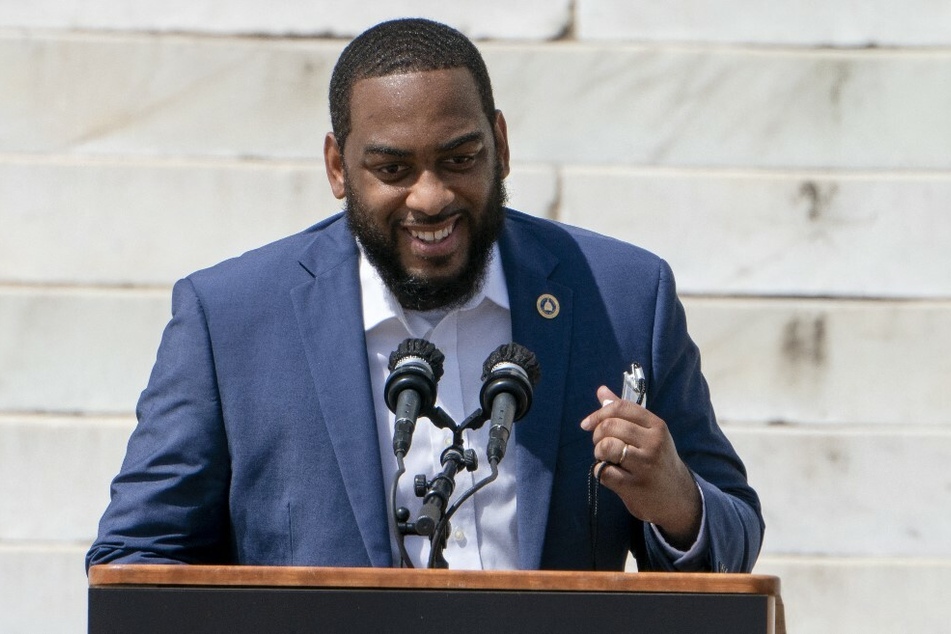 Former Kentucky state Rep. Charles Booker celebrated a huge primary election victory, with 73% of the vote officially going his way by Tuesday night.
Booker had already written himself into the history books as Kentucky's youngest Black lawmaker while he was serving in the state House of Representatives from 2019 to 2021.
He rose to national prominence in 2020 when he ran a grassroots campaign for US Senate. Though he didn't make it to the general election against Mitch McConnell, he exceeded expectations against his primary opponent Amy McGrath, who received millions in big-money donations.
Booker announced he was taking another shot at Senate in July, and this time, he won handily.
"If anybody tells you that ceilings can't break, tell them: 'Look at Kentucky,'" he said in his victory speech. "This is about our future. This is about ending generational poverty. This is about grabbing racism by the roots and pulling it out. This is about healing. It's about humanity, y'all."
As expected, far-right incumbent Rand Paul won the Republican nomination for Senate, setting up a tough race between two very different candidates.
While Booker is running on a progressive platform to fight for greater racial, economic, and environmental equity, Paul has expressed extreme anti-abortion and anti-LGBTQ+ views, opposed aggressive climate action to address the current crisis, and spread dangerous misinformation around the Covid-19 pandemic.
The two contenders are set to face off in the general election in November.
Cover photo: Jacquelyn Martin / POOL / AFP