Gary Chambers exclusive: Louisiana's "New Age Democrat" launches Senate bid
Baton Rouge, Louisiana - Gary Chambers Jr. shot to the national spotlight in 2020 when a video of his comments during a local school board meeting went viral. Now he's running to unseat Louisiana's Republican Senator John Kennedy, and he spoke to TAG24 News about his policy platform and vision to win big in 2022.
Though Chambers credits the viral video with giving him a platform to reach more people across the state and country, he says he has been fighting for greater social justice long before the internet noticed.
In 2019, he unsuccessfully ran for state senate, and a year later, he ran to represent Louisiana's 2nd congressional district, surprising the competition by finishing just one percentage point shy of entering the run-off election.
Despite coming up short in those races, Chambers felt that Louisianans stilled longed – and needed – to see big change in their communities.
"When we were doing inventory over the work that we had done and conversations we had had with people, we just recognized that people wanted more from their leadership," the Baton Rouge native told TAG24.
The 36-year-old's decision to run for Senate was born out of that understanding combined with a desire to address Louisiana's low rankings when it comes to quality of life metrics, including in healthcare, crime, infrastructure, the economy, and the environment.
Chambers thinks Republican Senator John Kennedy, who is running for reelection, and other state leaders are not doing enough to address those issues – but things don't have to stay that way.
"Kennedy's been elected almost as long as I've been alive, and rather than sit on the sidelines and talk about it, you look at the demographics of Louisiana, you look at the demographics of Georgia – they are comparable in very many ways," he said.
"I believe that Louisiana can do what Georgia has done and send a Democrat to the US Senate, so I'm in it to win it."
Progressive vision for the future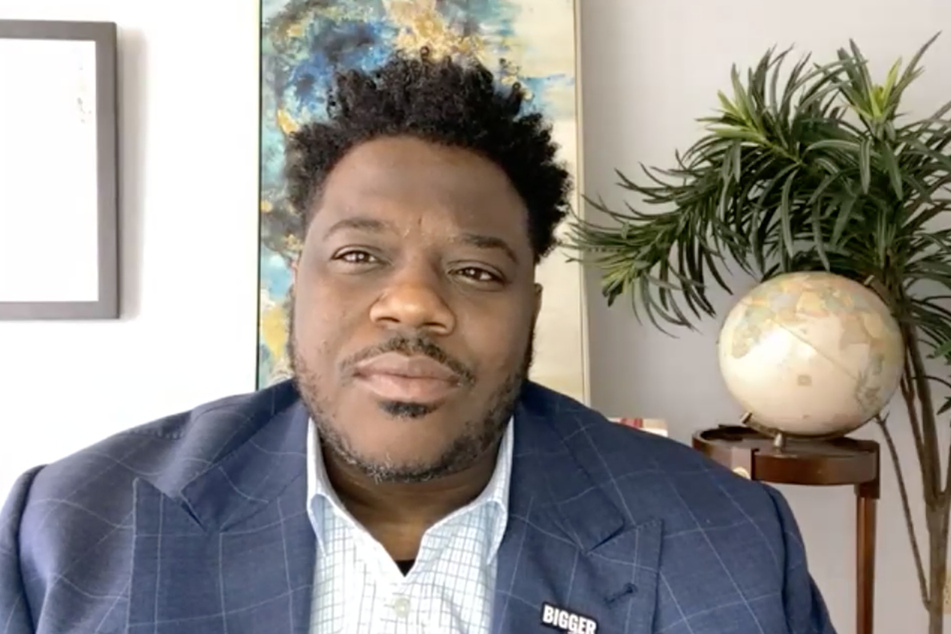 Chambers isn't always a big fan of using labels, but if pushed to describe himself, he would go for "New Age Democrat."

"I am a proud Democrat who supports Democratic values, but I also believe Democrats can do even better than we've done in the past," he explained. "I don't just want to be a traditional Democrat. I want to be a New Age Democrat who actually brings resources and change to the people."
Centering policies that bring real economic relief to everyday Louisianans is the guiding principle behind Chambers' campaign.
From raising the federal minimum wage to expanding healthcare access and affordability, he believes the federal government can do more to "take some of the burden off" working Americans.
Other core facets of his campaign include passing federal voting rights legislation, reforming the criminal justice system, and making sure the federal government is supporting Black and brown-owned businesses, in addition to taking on climate change and environmental quality issues.
"Louisiana is kind of married to the oil and gas industry, and it's provided jobs for thousands of Louisianans over the years. But the tide is changing," Chambers insisted.
He has been a longtime supporter of an expansive Green New Deal to address the climate crisis, but also believes the government needs to take immediate actions to improve living conditions. Even seemingly small changes, like putting power lines underground, can have huge impacts on Louisianans' quality of life after big storms, he said.
"If we're consistent about getting more of us there, we'll end up at a point where we can pass the substantial policies we know will change people's lives."
Transforming policy dreams into reality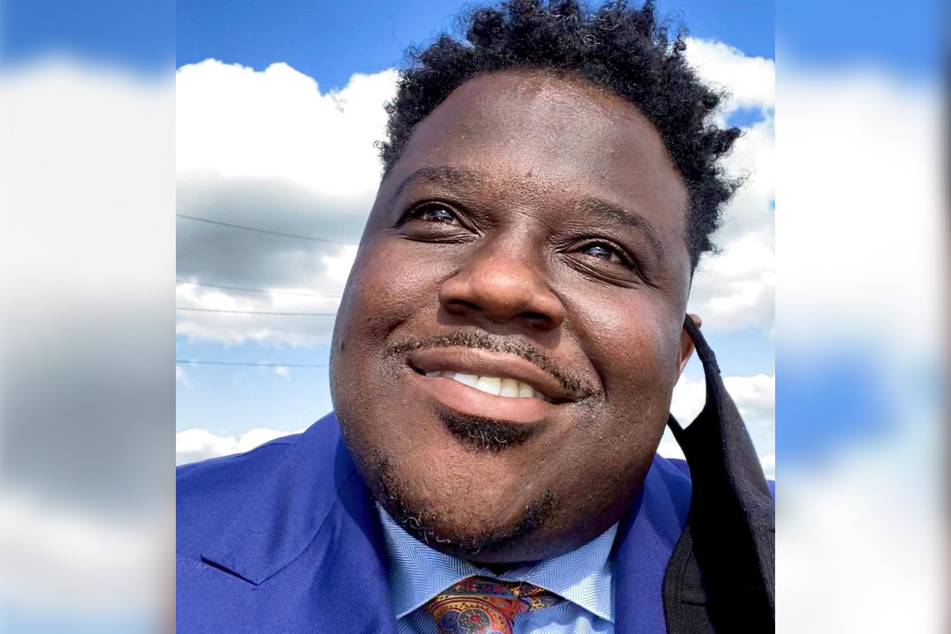 It's no secret that despite having control of the House, Senate, and presidency, Democrats are struggling to pass much of their priority legislation, including voting rights bills and the Build Back Better Act.
When it comes to bringing his own progressive platform to life, Chambers said electing more politicians who will fight on behalf of everyday people is the only way forward.
"I think one of the number one things is growing our margins. If I'm there, that's one less Republican there, and that's one more Democrat with the will to vote for these policies," he explained, adding, "It's a numbers game."
As for his strategy once in office, Chambers said he is "not afraid to talk to anybody."
"I'll talk to the craziest radical Republican if I can try to get them to vote for policies that will help us move the country forward," he continued. "They say DC's very jaded and people are on different sides on a lot of issues, but we've got to try."
Though the effort to find enough common ground to get important policies passed may be tough, Chambers says he is in it for the long haul.
Referencing Martin Luther King Jr., he said Civil Rights leaders "got rejected over and over again" in the fight to win voting rights and end racial segregation before eventually succeeding.
"That didn't happen for them in one cycle. We just have to keep organizing. Our ideas are growing, our work is advancing, and eventually we will win," Chambers insisted.
"When your time comes, it is what you do with that time that matters most."
Same grassroots funding model, different spending strategy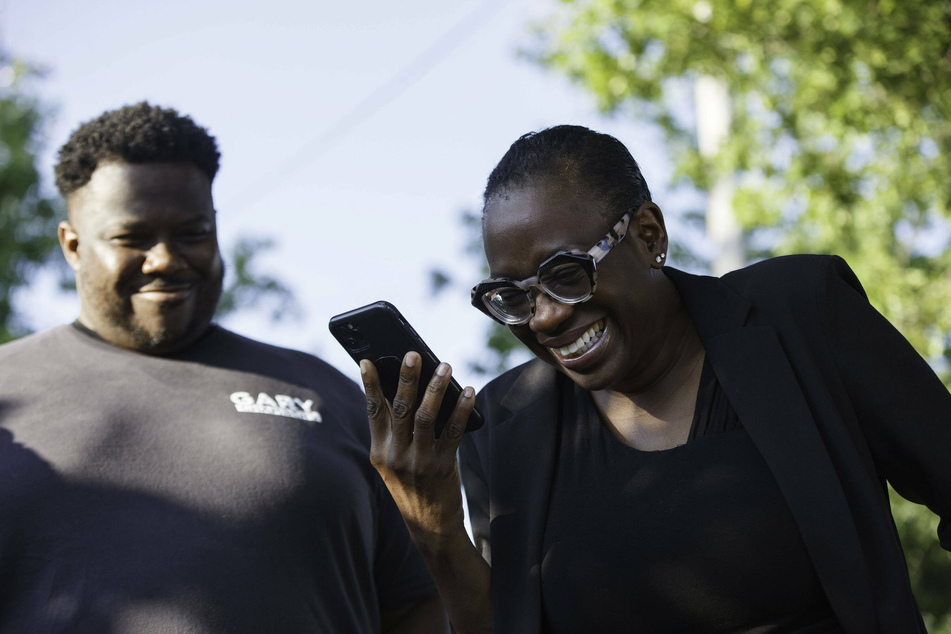 Chambers' campaign for Senate is funded entirely through small-dollar donations.
He's up against a tough adversary in John Kennedy, who already has a $15-million war chest for the 2022 election year.
Chambers believes his grassroots model, which he also used in his two prior campaigns for office, will get him across the finish line.
In his current campaign, money raised will go not only toward his important ground operations, but also toward ensuring he "can play on TV, radio, and mail with the big boys."
He and his team will also work hard to make sure the campaign has the funds to respond effectively to an influx of big money aimed at bringing him down: "We've got to be prepared before the attack because we know it's coming. We've got to make sure the resources are there."
"We are up against people who don't want to give up power," he added.
Despite that, he says he knows the majority of people agree with his policy vision: "I didn't have a huge struggle with people talking about if people should get an increase in their minimum wage. I didn't have a huge struggle with people saying that if you're in a neighborhood, you should be able to drink clean water, breathe clean air, and get a job in your community."
The path to victory will be activating populations who haven't turned out in recent elections, including historically underrepresented people in cities across the state and voters in rural Louisiana. If he can mobilize those constituents, he is confident he can win.
"Truly there are more of us who can come together. There are more of us dealing with these issues," he said. "The numbers are there."
Louisiana's open primary is slated for November 8, 2022.
Cover photo: Gary Chambers for Louisiana