House votes in favor of Bernie Sanders proposal to give rail workers seven paid sick days
Washington DC - The US House on Wednesday voted in favor of a Bernie Sanders-inspired amendment that would guarantee rail workers seven days of paid sick leave, while blocking a nationwide rail strike.
Amid an outcry following President Joe Biden's call on Congress to block the strike and impose an agreement, Vermont Sen. Bernie Sanders stood up to say that he would not vote in favor of rail legislation unless it includes seven days of guaranteed paid sick leave. Workers were asking for 15 days, while they currently get zero.
Having first voted in favor of imposing a deal, the House then also approved the resolution on seven sick days, which was introduced by New York Rep. Jamaal Bowman on Tuesday night. All Democrats voted yes on it.
The contract is now heading to the Senate for a sign-off, before ending up on Biden's desk.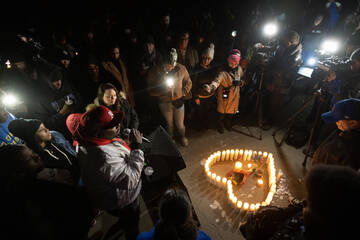 "While rail corporations have amassed billions in profits and reduced their workforces, railway workers are asking for nothing more than paid sick days to look after loved ones and their own health. Progressives have championed paid leave for workers across industries, and we will not abandon that commitment," said Rep. Pramila Jayapal, chair of the Congressional Progressive Caucus.
Bernie Sanders stands up for paid sick leave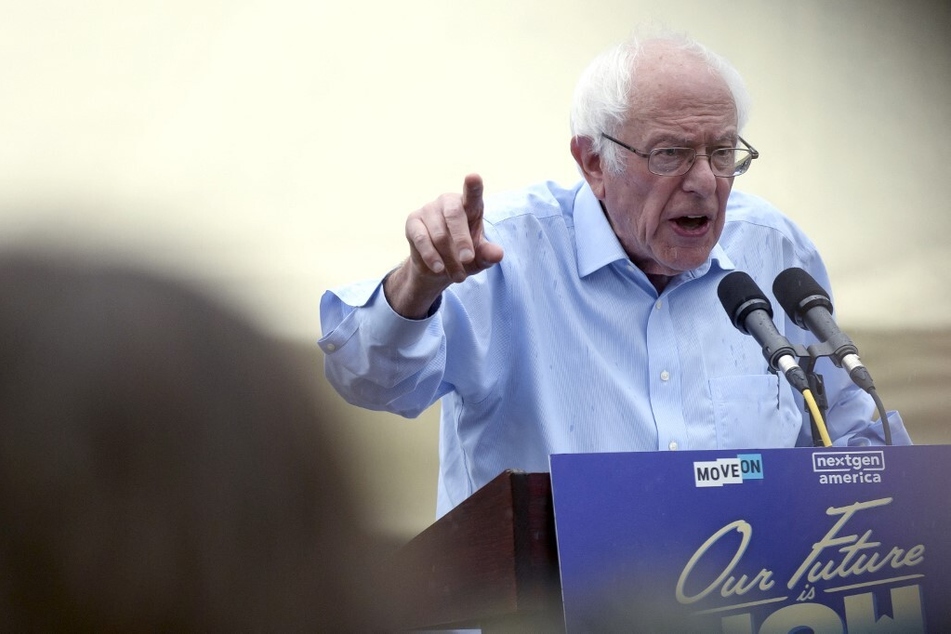 Rail companies have been raking in billions in profits each year, but railroad workers have been required to work under ever more grueling conditions.
Understaffing, furloughs, harsh scheduling practices, and inadequate compensation have starkly reduced workers' quality of life as the bosses steadily get richer.
When the global pandemic hit, workers reached a breaking point. They called out rail companies' greed for sacrificing the proper functioning of the US rail system just to increase their own take-home profits. Now three years without a contract, workers were set to show their collective power in a nationwide strike which could have had devastating impacts on the US economy.
All of that came to a screeching halt on Monday when Biden announced his intention to force through the tentative agreement his administration helped to broker with rail companies and union leadership. The news came after a majority of rail workers voted against that same deal.
Not only did Biden push Congress to act a week before negotiations were set to end, but he also urged legislators not to include any additions which might have benefitted workers clearly dissatisfied with the tentative deal.
According to the Railway Labor Act, Congress has the power to override a rail strike and force a contract on workers, even if they reject it.
Biden responded to Wednesday's vote with a statement expressing his gratitude to House Speaker Nancy Pelosi and representatives from both parties for "taking urgent action to prevent a rail shutdown." He made no reference whatsoever to paid sick days or the workers' struggle for them.
Cover photo: Anna Moneymaker / GETTY IMAGES NORTH AMERICA / Getty Images via AFP