Justin Pearson and Justin Jones win special Tennessee House election after GOP expulsion
Nashville, Tennessee - Justin Pearson and Justin Jones, two Tennessee lawmakers who were expelled by Republicans earlier this year, handily won their elections to keep their seats in the state House.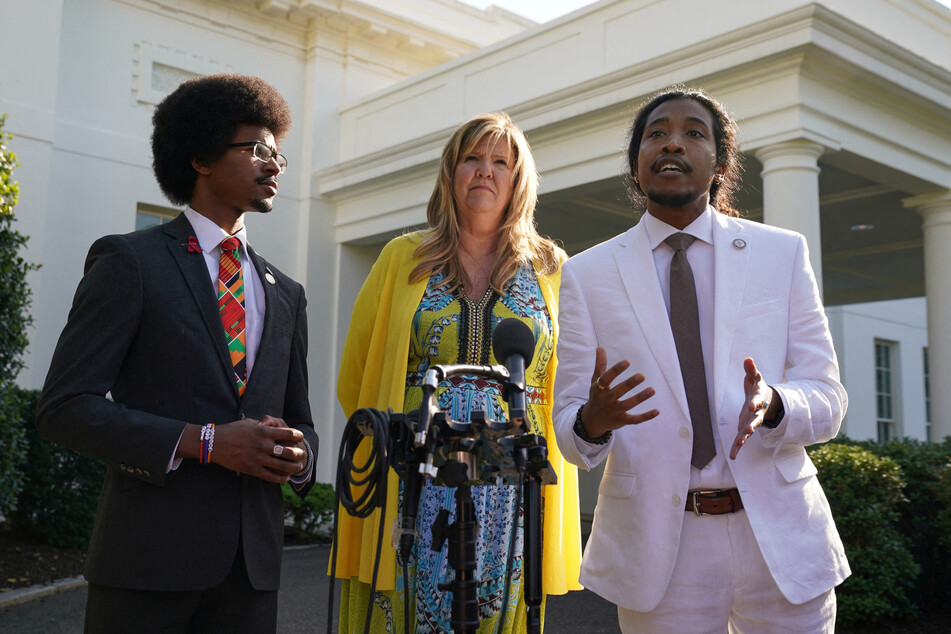 Pearson brought in around 93% of the vote against Independent Jeff Johnston to keep his House District 86 seat, while Jones got around 80% of the vote to defeat Republican challenger Laura Nelson in the House District 52 race.
The landslide wins proved a stunning show of force from the two Black lawmakers, whom Republicans tried to eject after they led demonstrations against gun violence in the state Capitol following a deadly school shooting in Nashville in late March.
Gloria Johnson, a Democratic colleague who joined Pearson and Jones in the rally, narrowly survived her expulsion vote, sparking accusations of racism in the process.
Though Pearson and Jones were reinstated on an interim basis shortly after the expulsion, they had to win special elections to fully reclaim their seats. Both lawmakers sailed to victory in their special election primaries before sealing the deal on Thursday.
The Tennessee state legislature is headed into a special session on gun control later this month, in which Pearson and Jones are sure to be powerful voices for reform.
Cover photo: REUTERS