NATO hardens stance on "authoritarian" China at Biden's first summit
Brussels, Belgium – NATO leaders toughened their collective line on China and sent a warning to Russia at a Brussels summit on a Monday marked by a breezier atmosphere since the change of presidential administration in the United States.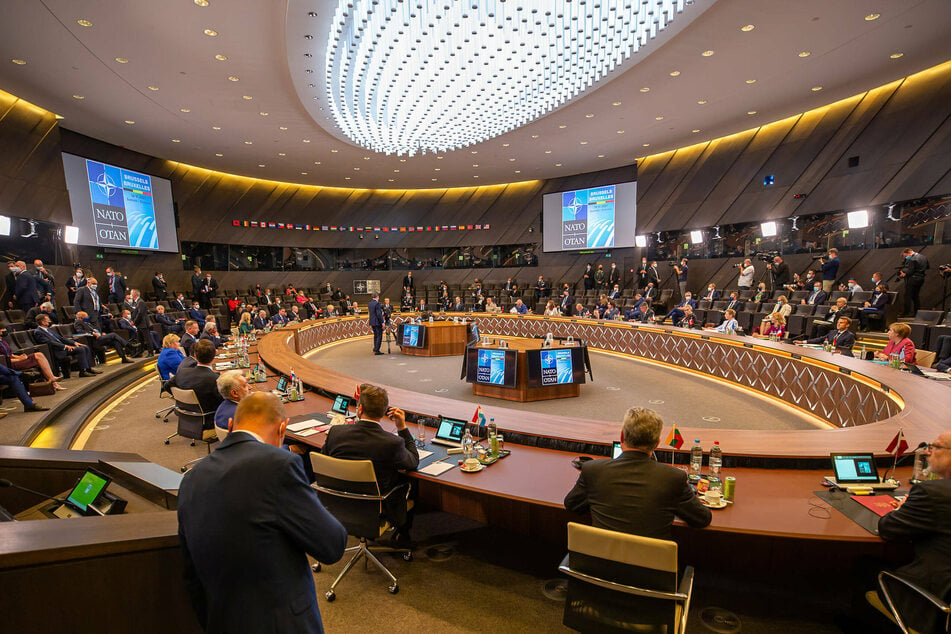 Leaders articulated in the strongest terms to date their concern about Beijing's "coercive policies, which stand in contrast to [NATO's] fundamental values" in a communiqué signed off at the gathering.
China's ambitions and behavior represent "systemic challenges to the rules-based international order," the document stated.
After their last summit in late 2019, the bloc declared only that they recognized that China's growing influence meant "both opportunities and challenges."
NATO chief Jens Stoltenberg described China, along with Russia, as an "authoritatian regime" but at the same stressed Beijing was "not an adversary" for the alliance
The main concerns listed by allies were China's growing nuclear capabilities, cooperation between Beijing and Moscow including joint exercises in the Euro-Atlantic area, disinformation, and a lack of transparency, according to the statement.
China was boosted up the alliance's agenda chiefly due to the strong feelings of US President Joe Biden, representing Washington for the first time at a NATO summit and keen to communicate to Europe his deep commitment to trans-Atlantic relations.
Other members, particularly those in the Baltic region or which share borders with Russia, still see Moscow as the main threat security threat.
Leaders were careful not to alienate China completely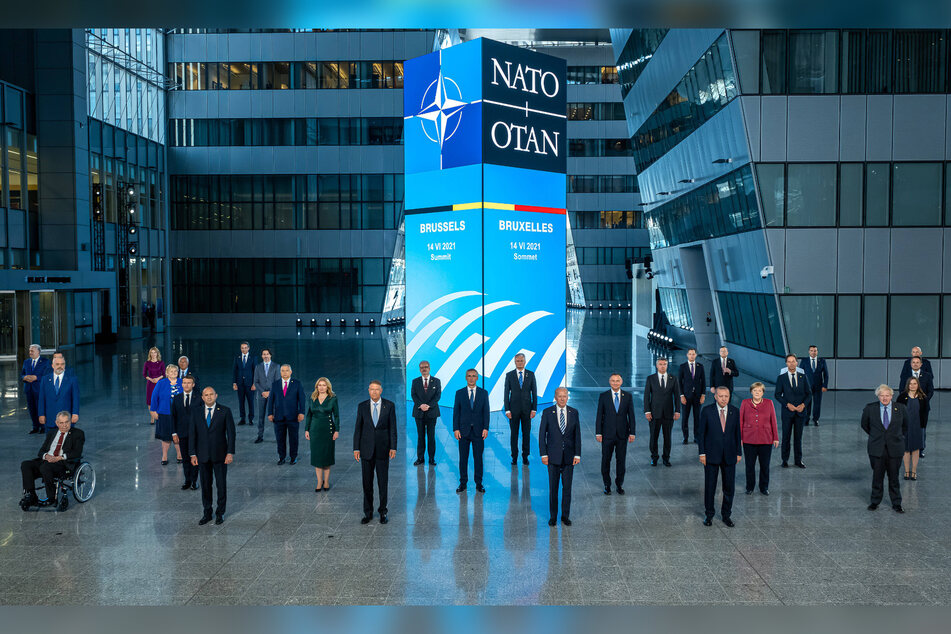 Opportunities to work together with Beijing on issues such as climate change were also mentioned. "NATO maintains a constructive dialogue with China where possible," the leaders' statement said.
While the statement was strongly worded, a number of leaders strived to strike a more nuanced and balanced tone.
Nobody at the table wanted to "sink into a new Cold War with China," British Prime Minister Boris Johnson said. "They see challenges, they see things that they have to manage."
German Chancellor Angela Merkel said that the economic superpower was "a rival in many matters. And at the same time, China is a partner in many matters."
French President Emmanuel Macron warned against getting distracted from the alliance's core security aims: "China has little to do with the Northern Atlantic."
The NATO gathering comes on the heels of the Group of Seven (G7) summit in England, where major industrialized nations committed to taking a stronger stance on Beijing on matters such as unfair trade practices, human rights issues and the crackdown on the opposition in Hong Kong.
Beijing had immediately hit back at the G7 communiqué, with a spokesperson for the Chinese embassy in London saying it contained "distorted facts" and amounted to slander.
Russia was also a subject of concern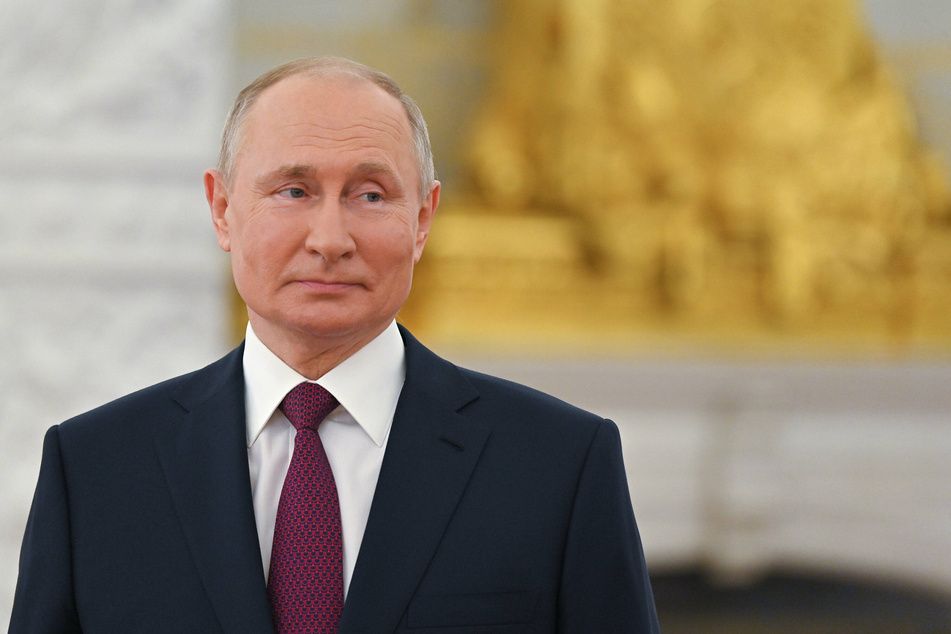 But China is not the only country under scrutiny by NATO members.
Leaders also sent a pointed message to what they perceive as an increasingly aggressive Russia – the defense alliance's traditional adversary.
"Russia's growing multi-domain military build-up ... contribute to instability along NATO borders and beyond," the communiqué said.
"Our relationship is now at the lowest point since the end of the Cold War," Stoltenberg said, pointing to the build-up of Russian troops at Ukraine's borders, and intervention in Georgia – both NATO partner countries.
Estonian President Egils Levits said that "Russia remains the main problem. China is a new challenge, a different challenge, but NATO will counter both."
Dutch Prime Minister Mark Rutte echoed the assessments: "Between NATO and Russia, we need dialogue. But of course, we should not be naive at all, there is real cause for concern."
Biden is to meet Russian President Vladimir Putin face-to-face in Geneva on Wednesday, and is expected to deliver the message in person.
Biden renewed the US' commitment to NATO allies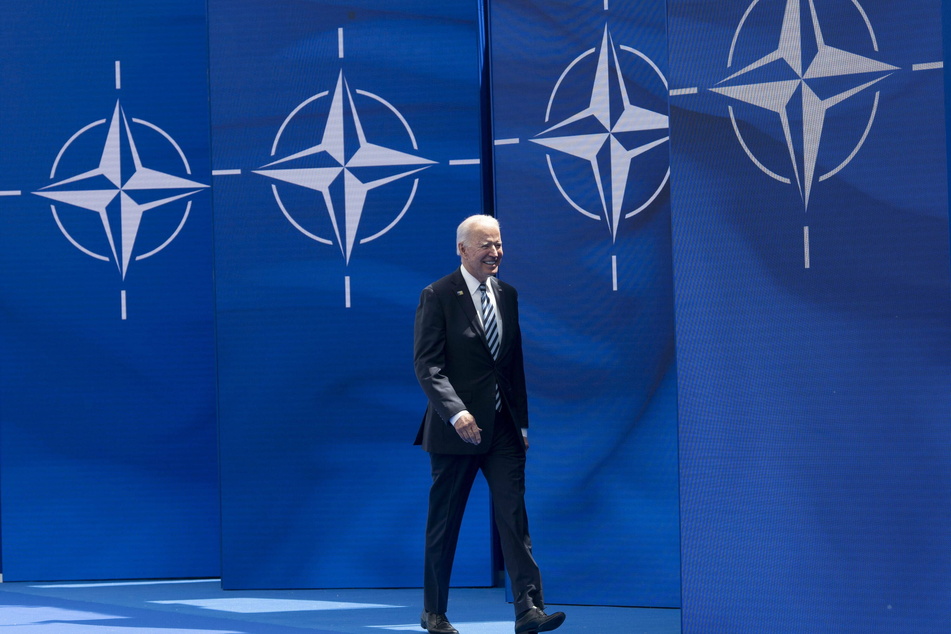 For Biden, the summit was a chance to demonstrate a renewal of relations with the other allies following the souring of ties under his predecessor Donald Trump.
"I just want all of Europe to know that the United States is there," the leader said in a televised meeting with Stoltenberg shortly before the NATO summit.
In a break with the rhetoric of his predecessor, Biden said the US takes the alliance's mutual defense pact to be a "sacred obligation."
Frustrated by what Washington has long viewed as unfair defense spending imbalances among the allies, Trump repeatedly raised doubts as to whether his country would provide military assistance in a crisis.
He even threatened to leave NATO. Though more conciliatory in tone, the Biden administration still wants to see other allies spend more on defense.
Other allies recognized the improved atmosphere with the change of US administration earlier this year.
Working with the United States on international affairs is "more natural again" under Biden, said Rutte.
"I also was able to work with Trump. Of course, it was a bit more awkward sometimes," the Dutch premier told journalists.
On top of discussing China and Russia, NATO allies also signed off a reform agenda for the alliance to implement by 2030, and discussed a range of issues including the ongoing withdrawal of troops from Afghanistan.
Cover photo: IMAGO / Xinhua