Texas runoffs: Jessica Cisneros says she won't concede "until every vote is counted"
Laredo, Texas - Anti-choice Democrat Henry Cuellar has already declared victory in his tight Texas primary runoff, but progressive challenger Jessica Cisneros isn't having it.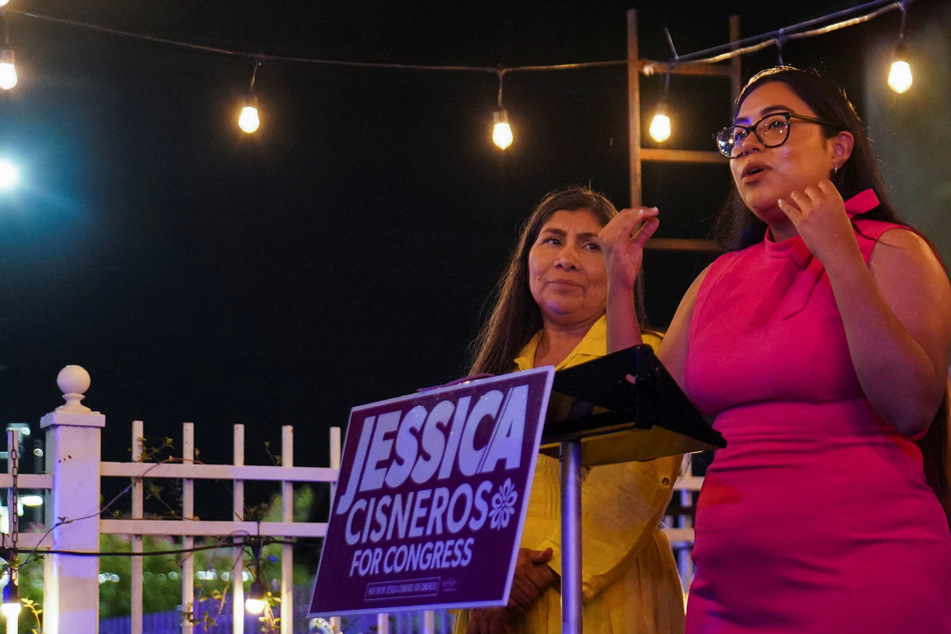 Jessica Cisneros was down by 177 votes on Thursday evening in the Democratic primary runoff to represent the Lone Star State's 28th congressional district.
The 29-year-old progressive is taking on incumbent Rep. Henry Cuellar, who has held his seat in the US House since 2005. He has voted against his party's stated interests when It comes to workers' rights and reproductive freedom.
Not only has Cuellar taken in large sums of money from the health insurance, private prison, and oil and gas industries, but he's also received big endorsements from members of the Democratic establishment – despite his siding with Republicans on key issues.
Cisneros, on the other hand, has remained a fierce defender of abortion rights and pledged to push for greater economic, social, and racial justice if elected. She has received the backing of Bernie Sanders and other progressive leaders around the country.
Though she is narrowly trailing in the race, she said in a Twitter message on Thursday that there are still enough mail-in and provisional ballots left to be counted, which could certainly swing the tally in favor.
"We're not taking anything for granted, and we're not backing down from this fight because every single vote should count," Cisneros assured her supporters.
Progressives aren't backing down
Progressives have looked to the Texas-28 race as an opportunity to vote out one of the most conservative Democrats in Congress, and they aren't about to let go now.
Joseph Geevarghese, executive director of Our Revolution – a progressive political action organization that endorsed Cisneros – weighed in on the current state of the election, saying, "Regardless of how this race ends, we once again saw establishment Democrats in Washington turn their back on working families."
"Democratic leadership and countless corporate interests poured endless fundraising support into the incumbent's campaign to fit their uninspiring, anti-progress mold," he continued. "It's time for Washington to wake up and recognize that working families want a progressive agenda. It's time to embrace and lift up pro-labor, pro-climate, pro-abortion candidates, instead of actively working to defeat them."
Cisneros also reminded everyone that the contest is far from over. "Henry Cuellar is the only one calling this race for himself. No one else has because this race is super close," she said, adding that her campaign is "gearing up for a recount if necessary."
Cover photo: REUTERS