"You can be brain-damaged and see there's something wrong": Brain injury survivor speaks out on Texas redistricting
Austin, Texas - Not long ago, Jessica Fausak was fighting for her life after suffering a near-fatal brain aneurysm rupture. Now, the activist and advocate at the Brain Injury Association of Austin is facing a different battle altogether: one for political representation. TAG24 spoke to her about how Texas' new voting law and electoral maps impact people with disabilities.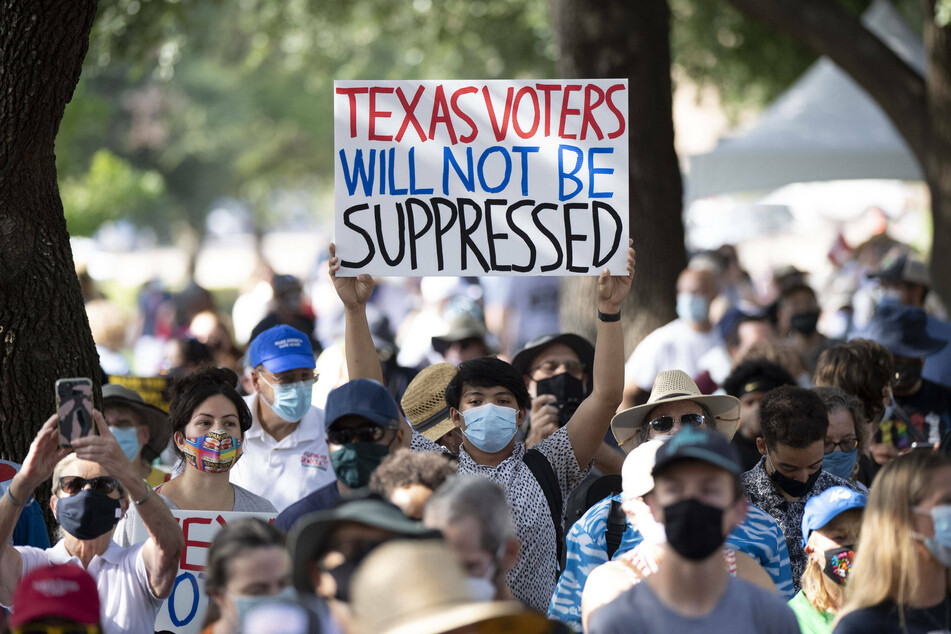 Voting got a lot harder in the Lone Star State this year after the passage of the GOP-priority elections law.
With Texas' congressional maps expected to drop any day, the fight for political representation isn't expected to get any easier – especially not for people with disabilities.
Jessica Fausak, a fifth-generation Texan, was on the brink of death just a few years ago.
Two brain surgeries, 23 days in the ICU, and a huge medical bill later, Fausak has recommitted herself to voting in every election possible.
Fausak explained that she votes "so that my voice is heard, so the things I need access to I can get access to, like healthcare, not just for me but for people like me." Otherwise, she feels those needs will not be understood and represented when important decisions are being made.
But with the current state of affairs in Texas, Fausak, who still suffers brain damage, faces higher hurdles than ever to exercising her most fundamental right as a citizen.
Several provisions in particular stand out to her: "Some people depend on getting mailed ballots for early voting. They don't know how to do that themselves. And a number of them live in a place where they would need someone else to help them to vote."
"Specifically, the place I'm thinking of is the Mary Lee Foundation in Austin," Fausak said, referencing a local rehabilitation and assisted living center. "A number of people in my brain injury community live there, and they still deserve the right to vote, to have their voices heard."
She explained that the new law will likely have a chilling effect for volunteer assistants, especially if they are required to put personal identifying information like a driver's license number or part of a social security number on the outside of the envelope containing the voter's ballot.
"That would freak me out, and I know the law. It makes me very uncomfortable to see that because I don't know how secure that information is," she said.
Fausak speaks out on partisan redistricting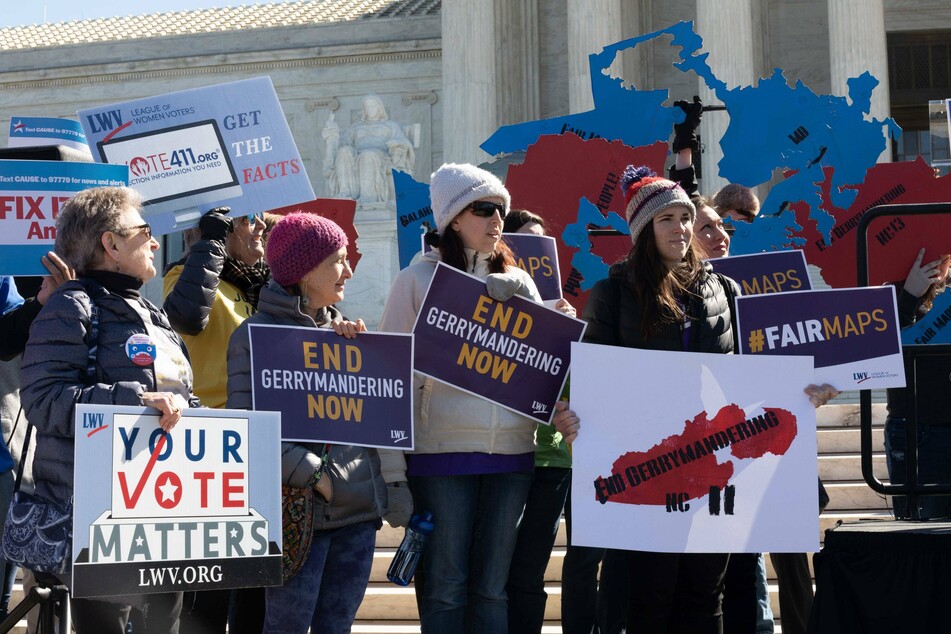 Even if Fausak and other Texans with disabilities succeed in overcoming those obstacles to voting, they will face other challenges of representation if the redistricting process remains in the control of partisan legislators.
Every 10 years, states around the country redraw their electoral maps using data from the most recent Census.
In many states like Texas, lawmakers use the process as an opportunity to give their own party a boost.
Motivated by "frustration" and "a sense of helplessness," Fausak has been outspoken about the need to create a non-partisan, independent commission to manage the redistricting process and put decisions about representation back in the hands of local communities.
If GOP-drawn maps pass, Fausak believes her vote and those of her friends in the Austin-area will ultimately not be reflected in government: "Our vote is diluted amongst a big swath of Republican votes, so my very, very liberal vote, that doesn't count."
Though Austin residents voted overwhelmingly for Democrats, four out of five representatives in Travis County are Republicans, thanks to the skewed map-drawing methods Fausak described.
"You could be remarkably brain-damaged like me and see there's something wrong with that," Fausak said. "I couldn't walk or form sentences getting out of the ICU, and I know something's wrong."
Though her biggest wish is that "Republicans would have a change of heart" and "do the right thing," Fausak believes the realistic way forward will be through court challenges to the GOP-drawn maps.
Tips for Texans to get involved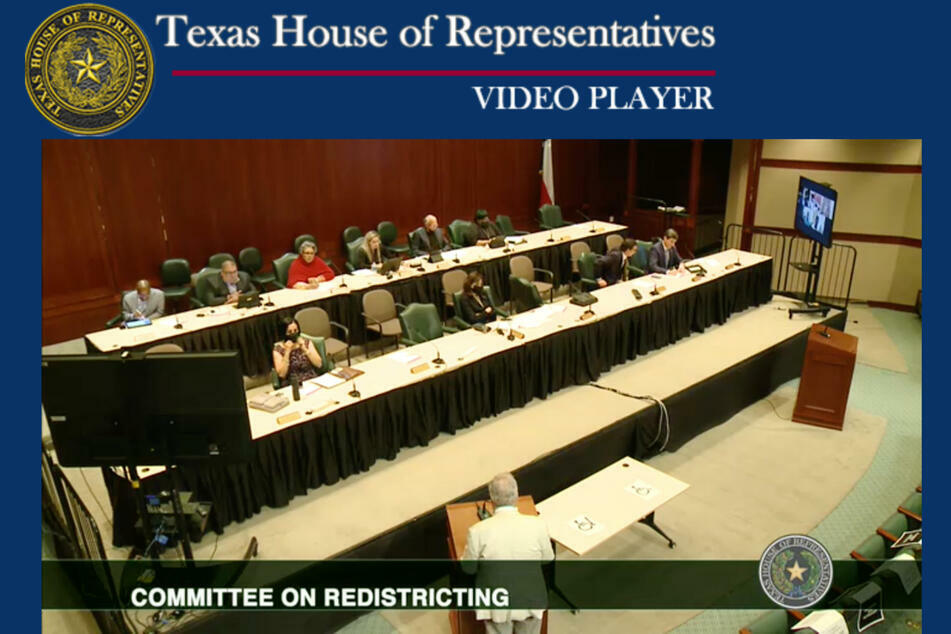 Even though the prospects look bleak at the moment, Fausak still had a lot of advice for everyday Texans looking to get involved and make a difference before the redistricting cycle ends.
She urged everyday Texans to submit written comments on redistricting to the state Senate. If people are looking for inspiration, they can read prior testimonies published on the Senate website.
She advised people to sign up for updates from the Texas branch of All On The Line (AOTL), a national, non-profit campaign founded by former Attorney General Eric Holder. The NGO also provides helpful guidance on submitting testimonies.
Fausak said AOTL's tips "made it super easy to get involved" in what is otherwise not a very transparent process. The group will keep subscribers informed of the latest news on maps and future legal challenges.
Speaking of legal challenges, Fausak emphasized that people should still vote in Texas elections, even if they feel their voice doesn't really count.
"It's important. It's your civic duty," she said, adding, "Whether it makes an impact on this election, you are registering your vote in this manner in accordance with your values."
Ultimately, that data will help advocates prove there's something wrong with maps like Travis County's when fighting their case in court.
"If we don't make it this time, we'll make it next time. I feel like we have a chance, on a national level, to make a change. Even if it doesn't work out this time in Texas, we will eventually have each vote count," Fausak said, bringing some much-needed hope to a dismal situation.
"Your vote matters, even if it doesn't count in this one tiny election," she finished.
Cover photo: IMAGO / ZUMA Press