Jane Fonda joins climate protest outside Biden fundraising event in NYC
New York, New York - Climate activists took to the streets in New York City alongside actor Jane Fonda and human rights lawyer Steve Donziger to protest President Joe Biden's actions on fossil fuels.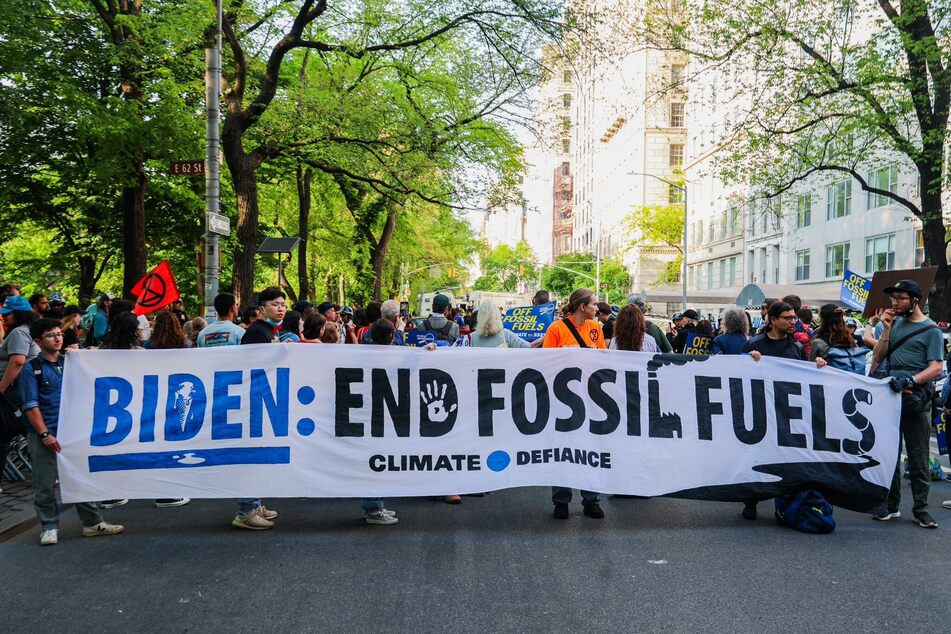 "Hey hey, ho ho! These fossil fuels have got to go!" protesters chanted as they took over New York City's Fifth Avenue, where Biden was hosting a cocktail party with wealthy donors following the announcement of his 2024 reelection bid.
The fundraising event was reportedly hosted by Tony James, a former executive of the notorious private-equity firm Blackstone Inc., with tickets going for $25,000 per person.
Climate Defiance, the group behind the protest, was joined by special guests Jane Fonda, actor and environmental activist, and Steve Donziger, the prominent human rights attorney who won $9.5 billion in damages for farmers and Indigenous people in Ecuador suffering health problems and environmental damage caused by oil drilling. Donziger spend almost three years under arrest after Chevron took legal action against him.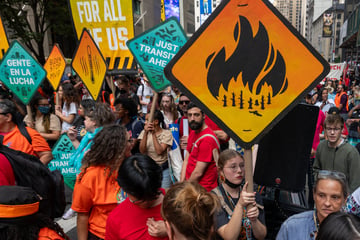 Fonda gave a rousing speech during Wednesday's protest, telling the crowd, "To confront the climate crisis and save this planet, we have to phase out fossil fuels."
"This is the time for civil disobedience, right?" she continued. "We've been polite, we've marched, we've protested, we've written, we've made speeches. We have to up the ante now, to save the planet and our future. The window on that is closing rapidly, and we have to do something about it and we have to be very brave."
Biden slammed for supporting fossil fuel extraction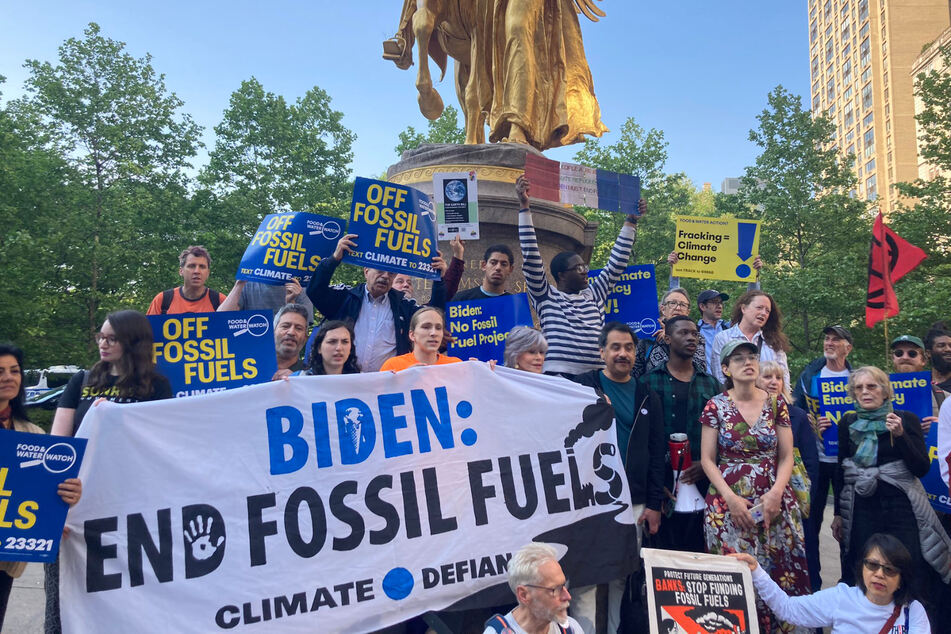 The protest came amid increasing frustration over Biden's doubling down on fossil fuel extraction.
While on the 2020 campaign trail, the president vowed not to green light any more federal fossil fuel projects.
Yet in his first term in office, he has done exactly the opposite, signaling approval for the $8-billion Willow oil-drilling project on Alaska's North Slope, the $44-billion Alaska Liquified Natural Gas project on the south coast, the auctioning off of a huge swath of the Gulf of Mexico for oil drilling, and the $6.6-billion Mountain Valley pipeline through Virginia and West Virginia.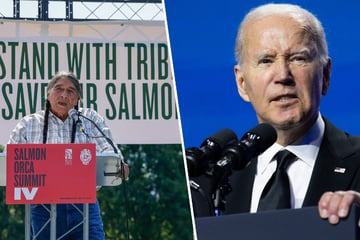 These projects put the US on track to emit billions more metric tons of greenhouse gases into the atmosphere over their lifetimes.
Scientists have warned that a swift transition away from fossil fuels is critical to mitigating the worst effects of the global climate emergency.
Cover photo: Screenshot/Twitter/ClimateDefiance