Joe Biden launches historic Climate Corps initiative for thousands of young people
New York, New York - President Joe Biden launched a new "Climate Corps" on Wednesday to help young people get green jobs, as he tries to sell voters on his plans for a clean energy economy.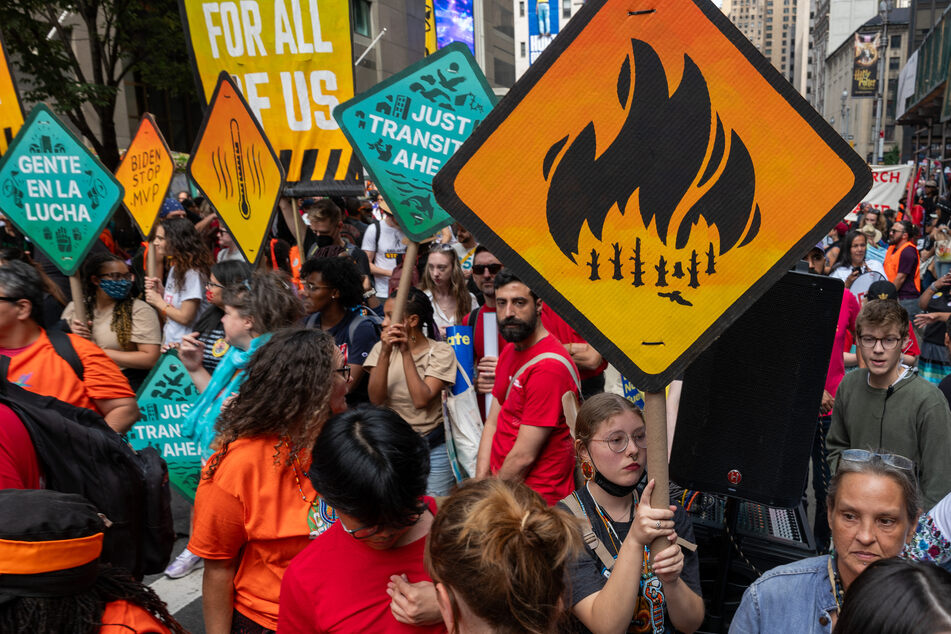 "Today, we are mobilizing the next generation of clean energy, conservation, and climate resilience workers," Joe Biden said on X.

He added that the scheme would set up over 20,000 young people with "good-paying jobs" after they complete their paid training.
The US president has made the economy a key plank of his bid for reelection in 2024, particularly through his signature Inflation Reduction Act.
The ambitious climate law aims to speed the US transition to clean energy, rebuild US industry, and boost social justice, even as the government continue to auction off huge tracts of land for oil drilling.
Biden, who is in New York for the UN General Assembly, warned the world body yesterday that the climate crisis poses an existential threat to "all of humanity."
US climate activists, who have long called for the initiative, gave it a mixed reception.
The Sunrise Movement called it the starting point of "a vision of government that could work for our generation and the planet."
But Keanu Arpels-Josiah, an organizer of an anti-fossil fuels march in New York last Sunday, said it was "not enough."
Observers pointed out the Climate Corps is modelled on a scheme during President Franklin D. Roosevelt's New Deal to get America out of the Great Depression in the 1930s.
The Civilian Conservation Corps set around a quarter of a million unemployed young men to work on a huge program of projects like reforestation and dam-building.
Cover photo: SPENCER PLATT / GETTY IMAGES NORTH AMERICA / Getty Images via AFP