"Heartbroken" Aaron Rodgers speaks out after injury and drops clear hint about future
New York, New York - New York Jets quarterback Aaron Rodgers said Wednesday he is "heartbroken" after suffering a season-ending injury four plays into the NFL campaign but vowed, "I shall rise yet again."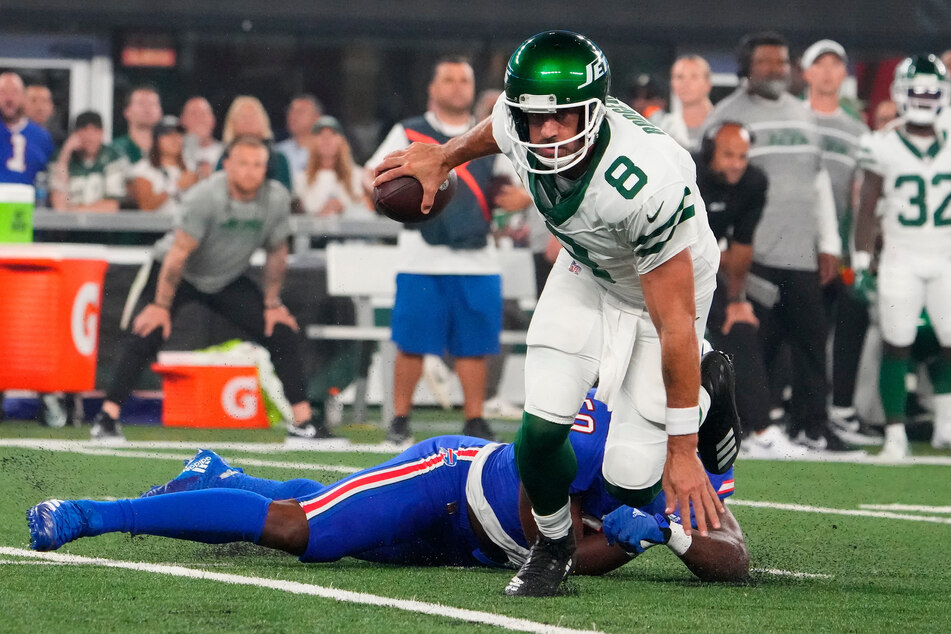 The four-time MVP made the remarks on Instagram in his first public comments since suffering a torn left Achilles tendon in the opening minutes of New York's 22-16 home victory over Buffalo on Monday.

The 39-year-old superstar had been the off-season focus of the NFL after spending 18 seasons with the Green Bay Packers and being traded in April to the Jets, where he was seen as the last player needed to make New York a title contender.
His much-anticipated Jets debut drew huge attention but ended on his fourth play from scrimmage when he was sacked by Buffalo's Leonard Floyd. Rodgers was helped off the field, carted to the locker room and wore a walking boot as he limped inside.
Two days later, Rodgers posted a message on Instagram beside a photo of him running onto the field on Monday carrying an American flag.
"I'm completely heartbroken and moving through all of the emotions, but deeply touched and humbled by the support and love," Rodgers wrote.
"Please keep me in your thoughts and prayers as I begin the healing process today.
"The night is darkest before the dawn. And I shall rise yet again."
Rodgers stays on to advise Jets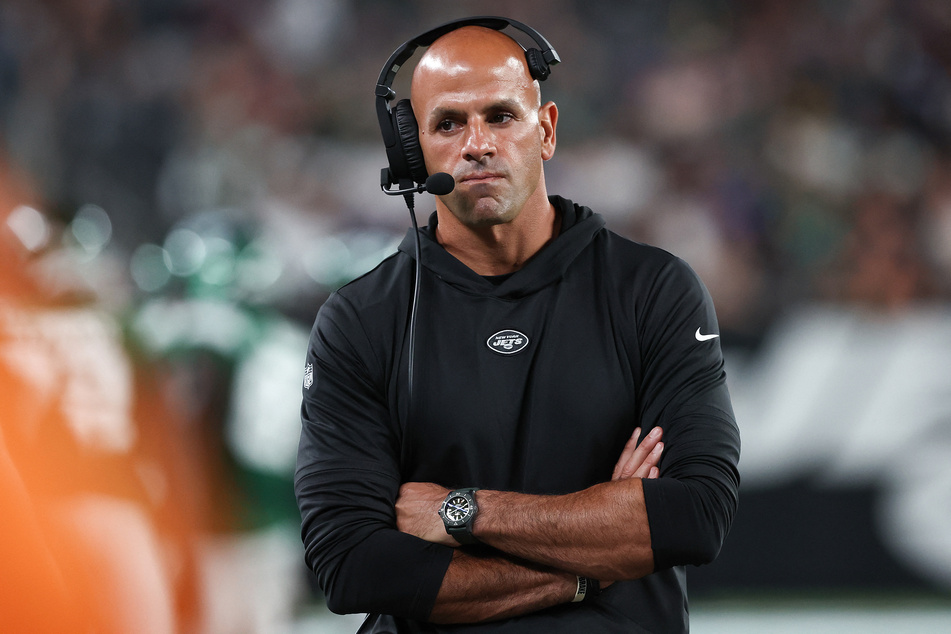 It was the firmest indication so far that his legendary career as one of the NFL's all-time top passers is not yet over.
His comments came only hours after Jets coach Robert Saleh said he wasn't buying into speculation that Rodgers might retire, even though it will mean extensive rehabilitation work for a player who turns 40 in December to rewrite his football farewell.

"I would be shocked if this is the way he is going to go out," Saleh said Wednesday. "But at the same time... he's working through a whole lot of headspace things he needs to deal with and that will be the last thing I talk to him about."
Rodgers, signed with the Jets through the 2025 campaign, will remain as an advisor to the Jets this season, Saleh hopes, and serve as a mentor to Zach Wilson, the quarterback the Jets benched to bring Rodgers into a starter's role.
"I think it's very important," Saleh said of Rodgers staying close to the Jets. "I think it's important for him. Mental health and healing, I think that's very important."
Cover photo: USA TODAY Sports via Reuters Connect