College basketball: Will UConn get revenge against Xavier in the battle for the Big East?
Storrs, Connecticut - Can Xavier hold off the Huskies to maintain their Big East lead, or will UConn get revenge against the Musketeers for stealing their top spot?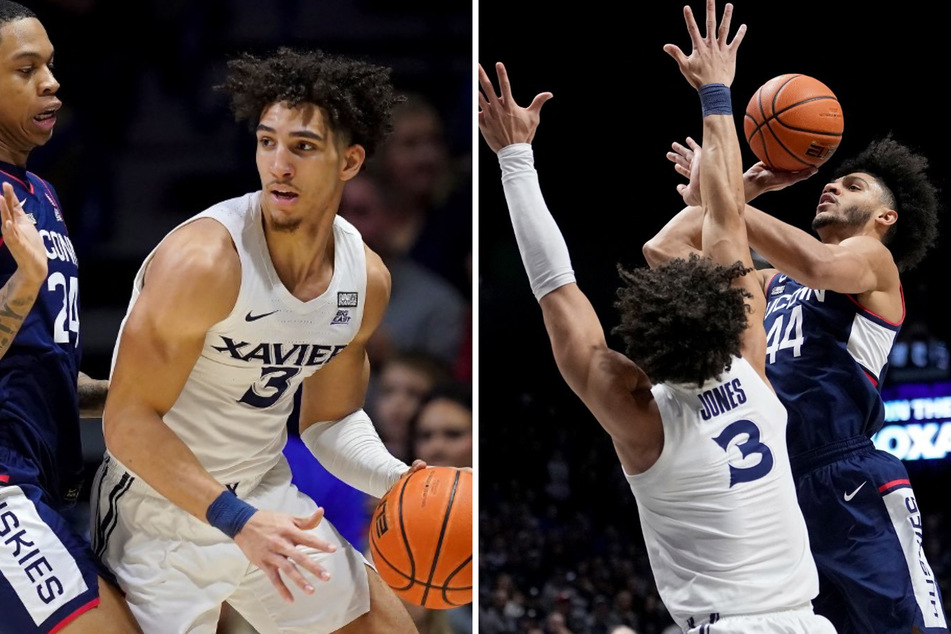 The battle for the beast of the Big East is this Wednesday night, and will pick up where things left off earlier this basketball season.
The Huskies tripped up in their first meeting with Xavier this year, when the Musketeers handed UConn their first loss of the season after an impressive 14-game winning run.
Since then, Connecticut has lost four of their last six conference matchups, but are coming off a big 30-point win over Butler on Sunday.
Xavier's second showdown against the Huskies this season will begin their toughest three-game stretch of the year, and will ultimately decide whether the Musketeers will lead the Big East heading into tournament season.
Suffering a huge conference upset against unranked DePaul last week, the Huskies will look to use Wednesday's road trip to earn their first Quad 1 win away from home.
While the Musketeers have won big games on their home court in Cincinnati, the March Madness selection committee will need to see how well Xavier can match up against top-ranked teams in away games.
The Musketeers are a team that can score consistently despite their struggling defense.
On the other hand, UConn are currently 11-1 at home this season and rank third in the conference, averaging 79.3 points shooting nearly 50% from the field.
It's possible they can knock Xavier off their pedestal to reclaim the Big East top ranking once again.
Reigning Big 12 champions Kansas aren't looking like champions this season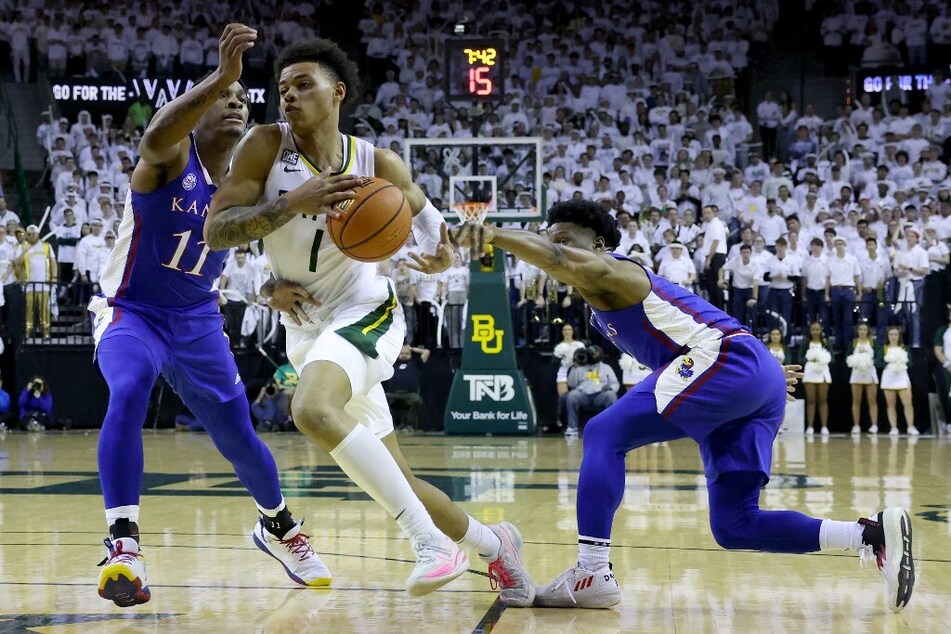 Coming off of a huge loss to TCU that followed their disappointing loss to in-state rival Kansas State, the Kansas Jayhawks once again fell short on the hardwood on Monday night against Baylor.
From beginning to end, Baylor led the matchup with Kansas and the Jayhawks simply couldn't catch up on the scoreboard, ultimately losing 75-69.
Marking their third-straight loss and tying their longest losing-spree since coach Bill Self took over in 2003, the reigning Big 12 conference and national champions are looking as lost as ever on the court.
The Jayhawks defense is seemingly crumbling, as Self said he is trying to remain positive to keep his team encouraged.
"We have gotten beat, and granted, we got beat [by] a team that was projected to win the league tonight, that's really good," Self said in a post game press conference on Monday. "And they went through the same crap we're going through right now."
He added: "We got beat by a team [Kansas State] that's fifth in the country right now at their place by one. And we got beat at home [against TCU] that could have beat anybody in the country Saturday. So, our league is that good. It's going to be a grind."
Xavier and UConn's big conference matchup will take place on Wednesday at 6:30 PM EST, and Kansas will take on conference foe Kentucky on Saturday at 8 PM EST.
Cover photo: Collage: DYLAN BUELL / GETTY IMAGES NORTH AMERICA / GETTY IMAGES VIA AFP