College football: Top 10 player rankings after Week 13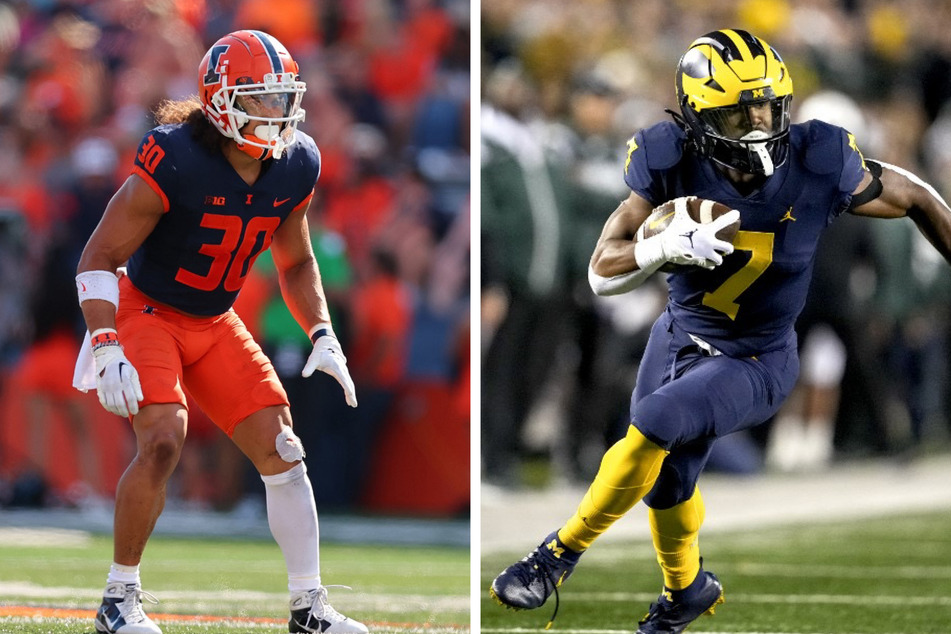 Over the weekend, Caleb Williams of USC made the biggest statement after his outstanding performance against the Notre Dame Fighting Irish.
Williams undoubtedly made a huge case to be given a Heisman Trophy nod and even showboated the Heisman pose on the field en route to his 38-27 victory with the Trojans.
In the Big 12, Texas' Bijan Robinson was awarded the conference's weekly honor of Co-Offensive Player of the Week after yet another 100-yard rushing game - his ninth of his last 10 outings.
Following suit in the Big Ten, Michigan's Donovan Edwards earned the title of Big Ten Offensive Player of the Week after a dominant performance against rival Ohio State.
Edwards makes his first appearance on our TAG24 player rankings list, as well as teammate JJ McCarthy, Sydney Brown of Illinois, and Devon Achane of Texas A&M, who also earned their respective conference's weekly honors in Week 13.
Also this week, Buckeye Marvin Harrison, dubbed the best receiver in the nation, garnered the Richter-Howard Receiver of the Year award for his untouchable performance this season, and Ole Miss' Quinshon Judkins captured the Conerly Trophy for his outstanding year. True freshman Judkins became the first freshman to win the award since the very first Conerly Trophy winner, Tregnel Thomas of Delta State, in 1996.
Here's where the players have ended up in our rankings:
1. Caleb Williams - QB, USC
2. CJ Stroud - QB, Ohio State
3. Bijan Robinson - RB, Texas
4. Marvin Harrison - WR, Ohio State
5. Donovan Edwards - RB, Michigan (new)
6. JJ McCarthy - QB, Michigan (new)
7. Quinshon Judkins - RB, Ole Miss
8. Devon Achane - RB, Texas A&M (new)
9. Sydney Brown - DB, Illinois (new)
10. Drake Maye - QB, UNC
Will Caleb Williams be a lock-in finalist for the Heisman Trophy?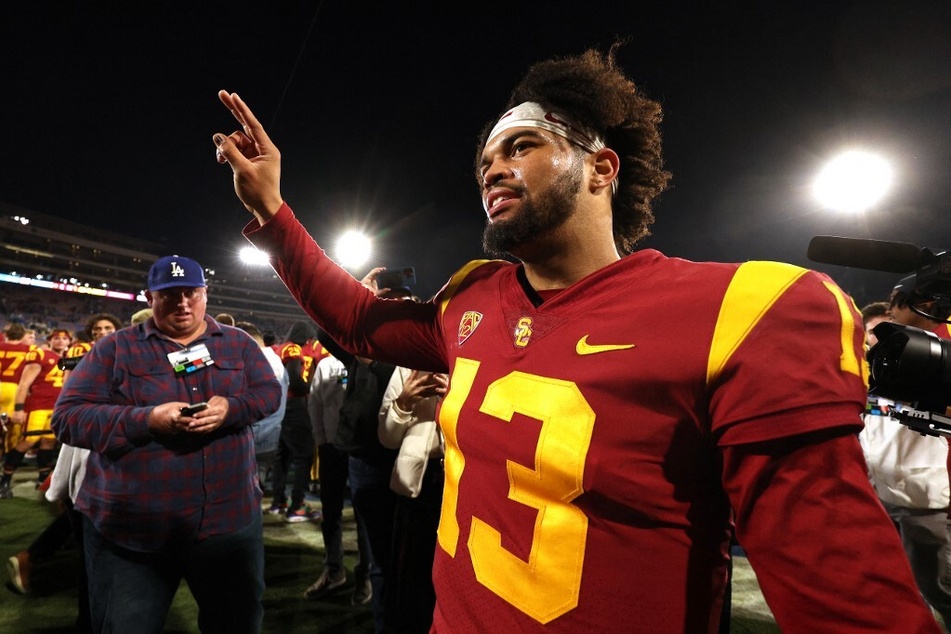 As the Trojan quarterback, our top-seated Williams has definitely been getting a lot of hype lately – and rightfully so.
After a rough 43-42 upset from Utah earlier in the season, Williams stepped his foot on the gas pedal and never looked back.
Now, the sophomore Trojan leader is in the driver's seat of the Heisman Trophy race and has helped his team clinch the Pac-12 divisional title and trip to Las Vegas for the conference championship game.
With one last showing on the field before the Heisman finalists are announced on December 5, Williams is sure to be sitting front row at the prestigious award ceremony.
Among the many records he broke this season, Williams is currently just the third Bowl Subdivision quarterback to throw three or fewer interceptions in 400 or more attempts, since Baylor's Bryce Petty in 2013 and Boise State's Kellen Moore in 2009.
All season long, USC has been soaring with Williams at the helm, proving the 20-year-old has not disappointed in his first season with the Trojans. After his strength against Notre Dame over the weekend, USC has catapulted into a top four ranking in the College Football Playoff for the first time.
A win against Utah in the Pac-12 championship this coming weekend should lock in a College Football Playoff spot for USC – and a Heisman hopeful trip to New York City for Williams on December 10.
The Pac-12 championship clash between USC and Utah is set for this Friday at 8 PM EST.
Cover photo: Collage: MICHAEL REAVES & NIC ANTAYA / GETTY IMAGES NORTH AMERICA / GETTY IMAGES VIA AFP