Ohio special election in national spotlight with abortion rights and minimum wage on the line
Columbus, Ohio - Ohio votes Tuesday on whether to make amending its constitution more difficult, in a referendum viewed nationwide as a test of conservatives' power to curtail abortion rights.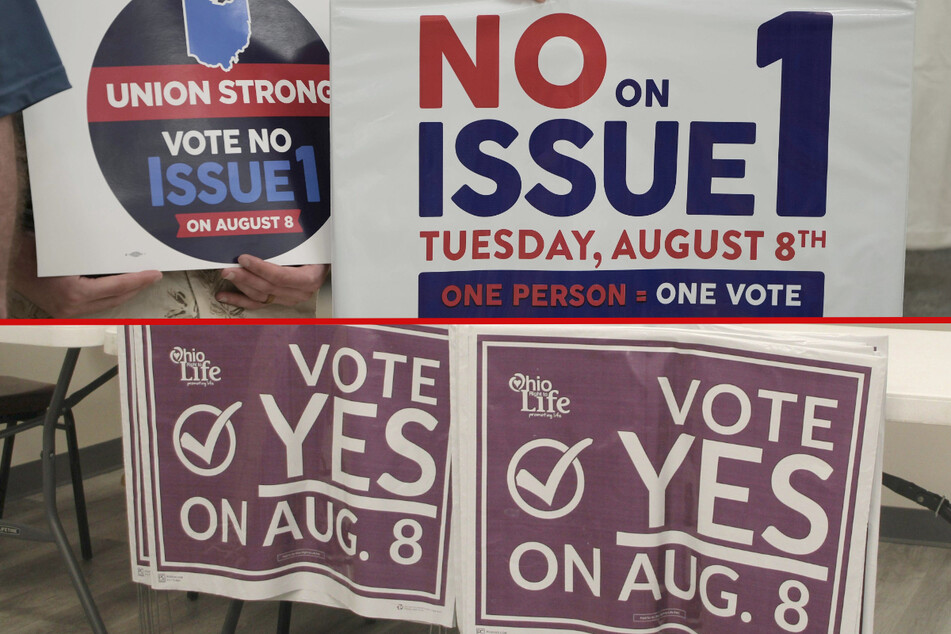 The Issue 1 special election – which unites anti-abortion groups with opponents of a minimum wage hike – will decide on proposals to increase the bar to pass constitutional amendments to 60% of the vote from a simple majority.

The stakes have been raised by another referendum scheduled for November on codifying abortion rights into Ohio's constitution.
Republicans are looking to replicate the strategy in other states if Tuesday's vote is successful and media has reported spending from mostly out-of-state political groups on both sides totaling around $35 million.
After the 2022 Supreme Court decision ending nationwide protection for abortion rights, Ohio introduced a six-week ban that has been held up in the courts.
But 58% of likely Ohio voters support enshrining abortion rights in the constitution, according to polls released last month by USA Today/Suffolk University and in June by Scripps News/YouGov.
The League of Women Voters of Ohio called the referendum measure, proposed by Ohio's Republican-controlled legislature, an "attempt to strip away the power of everyday people."
Ohio business organizations fight against minimum wage rise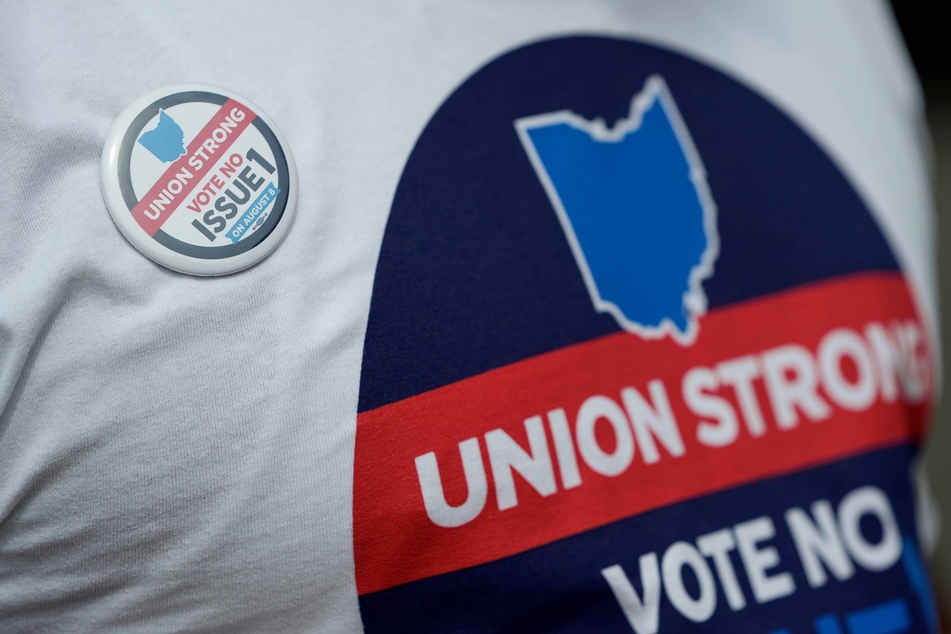 Businesses groups are supporting Issue 1 because it would complicate future attempts at raising the minimum wage, with a referendum already scheduled for November 2024 on an increase from $10.10 an hour to $15.
"Ohio's constitution is the bedrock of our system of government and should not be subject to changes based on fleeting public opinion," the state's chamber of commerce said in a joint statement with other national and local business groups.
"For far too long, the Ohio constitution has been an easy target for those seeking to enact anti-business policies or further narrow special interest initiatives outside of the traditional legislative process."
A special election at the height of summer would normally attract a relatively low turnout but nearly 600,000 Ohioans had already voted by the end of last week, according to the Columbus Dispatch. There were fewer than 150,000 early votes for an August special election last year.
Cover photo: Collage: IMAGO / USA TODAY Network