White-collar Starbucks workers declare solidarity with unionizing baristas
Seattle, Washington - A group of white-collar workers at Starbucks' corporate headquarters, known as "support partners," has sent a powerful message of solidarity with baristas seeking to unionize.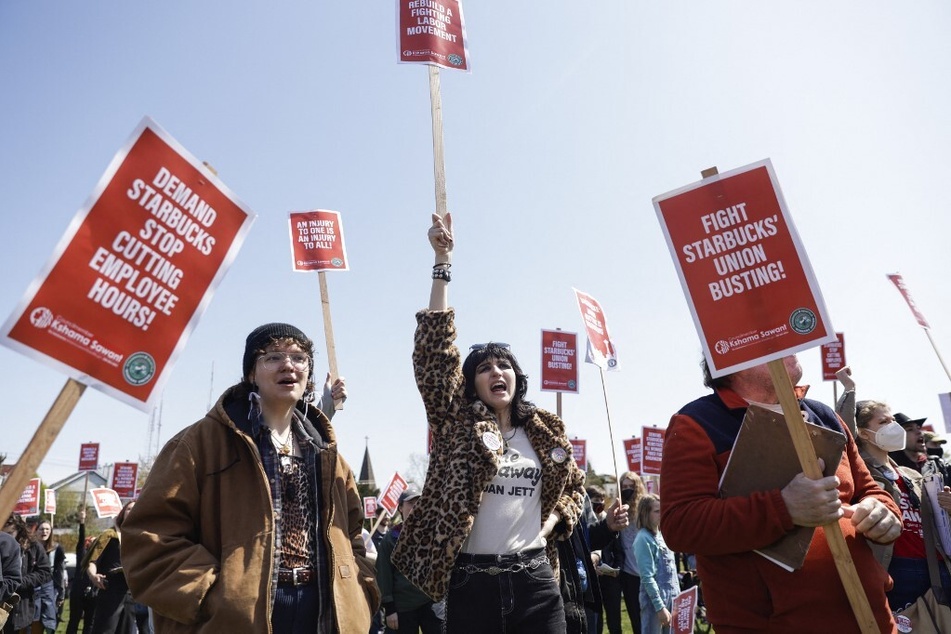 "We love Starbucks, but these actions are fracturing trust in Starbucks leadership," the workers wrote in their letter, which was delivered to company executives and board members this week.
"Morale is at an all-time low, and the brand reputation and financial value of this publicly traded company are at risk."
In particular, the employees pointed to the bad press and political pushback Starbucks is receiving for infringing on workers' federally protected right to hold union elections free from retaliation. The company's interim CEO, Howard Schultz, is even facing threats of a subpoena from Bernie Sanders after the billionaire refused to testify in an upcoming Senate committee hearing.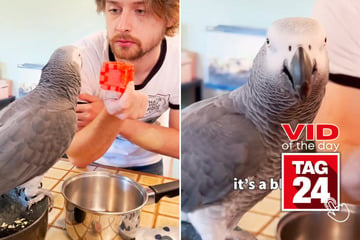 The support partners also took aim at Schultz's return-to-office memo issued in January, which required all employees within commuting distance of the Seattle HQ to work in person three days out of every week.
"An unforeseen and poorly planned 'return to office' mandate is making our lives more difficult, prioritizing corporate control over productivity, diversity & inclusion, and individual job satisfaction, effectively reducing our ability to positively impact store partner experience," they wrote.
Starbucks employees at Seattle HQ demand free and fair union elections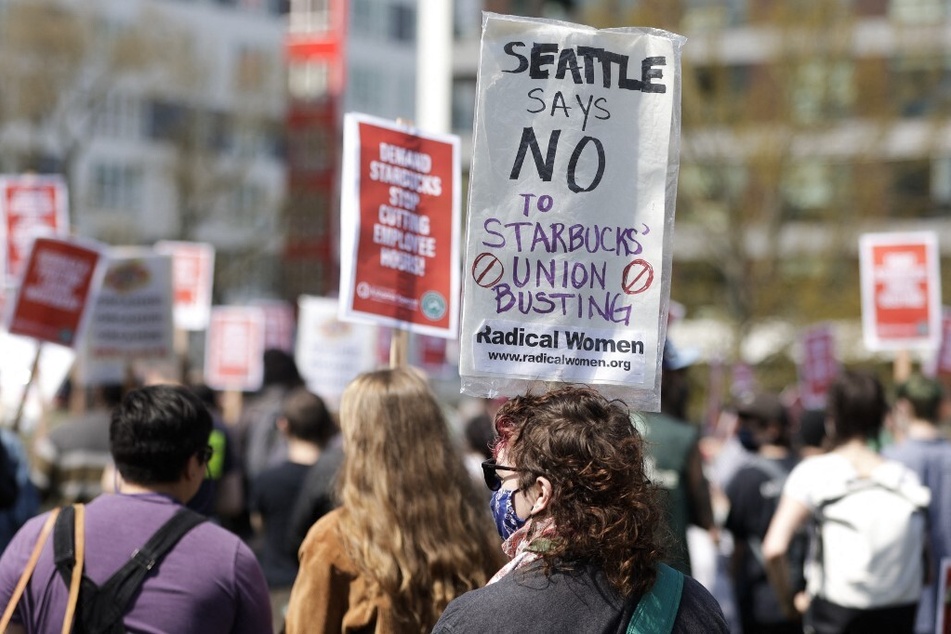 The support partners called on the company to reverse the return-to-office order and, in a big show of solidarity with baristas, to sign the fair election principles allowing for union elections free from coercion or intimidation.
The National Labor Relations Board has already issued more than 70 official complaints against Starbucks, encompassing more than 1,300 alleged violations of federal labor law. On Wednesday, an administrative law judge found the company guilty of hundreds of violations in Buffalo, New York, alone.
"We are all one Starbucks; we are all partners. We believe in Starbucks, we believe in its core values, and we call for a return to those values," the employees' statement reads. "When all partners are included, as trusted partners with a voice, we know that Starbucks can truly be a different kind of company."
The letter was signed by 44 support partners, with the endorsement of 22 additional colleagues who chose to remain anonymous.
Cover photo: JASON REDMOND / AFP