Biden calls for passage of Equality Act on National Coming Out Day
Washington DC - President Biden echoed calls to pass the Equality Act and defeat states' anti-LGBTQ+ legislation on National Coming Out Day.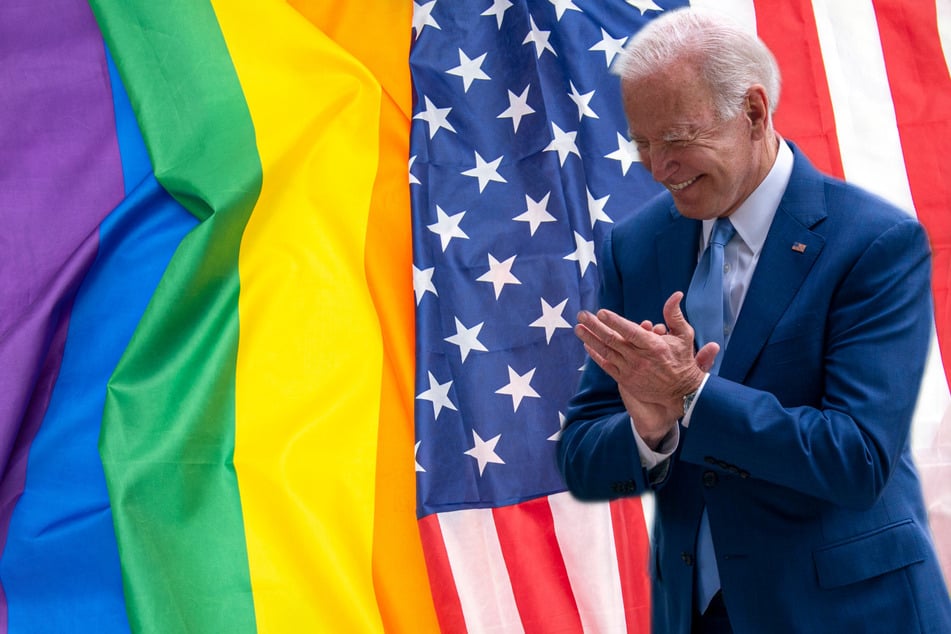 Biden opened his Monday statement by touting his administration's progress in pursuing LGBTQ+ rights, including by naming members of the LGBTQ+ community to Cabinet-level positions and allowing transgender Americans to serve in the military.
"Despite the extraordinary progress our nation has made, our work to ensure the full promise of equality is not yet done," Biden continued his statement.
"Anti-LGBTQ+ bills still proliferate in state legislatures. Bullying and harassment – particularly of young transgender Americans and LGBTQ+ people of color – still abounds, diminishing our national character."
States like Texas, Arkansas, Tennessee, and Florida have rushed to pass a host of anti-trans bills over the past year targeting access to gender-affirming healthcare and students' ability to participate on school sports teams.
"From defeating discriminatory bills to passing the Equality Act, we have more work to do to ensure that every American can live free of fear, harassment, and discrimination because of who they are or whom they love," Biden said.
The Equality Act refers to legislation to protect LGBTQ+ Americans from discrimination based on sexual orientation or gender identity. It passed in the House in February but has since stalled in the Senate, where it is unlikely to get the 60 votes necessary to overcome a filibuster.
"To LGBTQ+ people across the country, and especially those who are contemplating coming out: know that you are loved for who you are, you are admired for your courage, and you will have a community – and a nation – to welcome you," the president concluded.
"My Administration will always have your back, and we will continue fighting for the full measure of equality, dignity, and respect you deserve."
Cover photo: Collage: IMAGO / MediaPunch & 123RF/savvapanf