Marvel's third Ant-Man film wildly kicks off an action-packed Phase 5
The third film in Marvel's Ant-Man series is the most outlandish yet and sees Ant-Man stranded in an entirely new world. Actors Paul Rudd and Michelle Pfeiffer told us how immersive new technology helped to put them "actually in" the so-called Quantum Realm.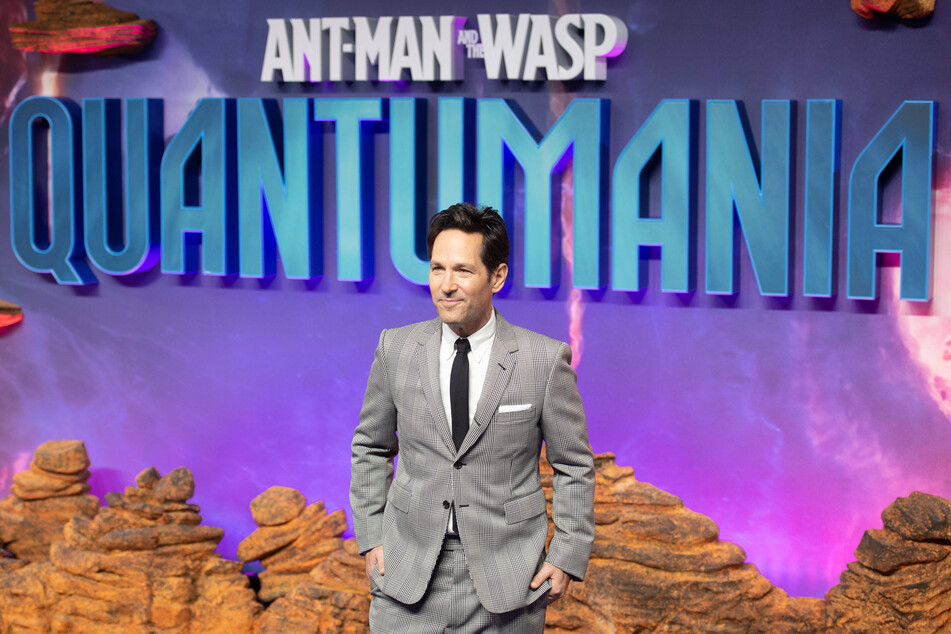 Seeing is believing in the Marvel universe: Ant-Man And The Wasp: Quantumania propels Scott Lang aka Ant-Man (Paul Rudd) and his family into the midst of walking houses, human broccoli, horse-headed snails and a creature made of syrup.
Welcome to the Quantum Realm, the setting for the third and craziest installment of Marvel's Ant-Man series.
With parallel timelines, alternative realities and numerous cross-references, it's a lot for the audience to process. But newcomers to the ever-growing Marvel Cinematic Universe (MCU) needn't run for the hills. Yes, some prior Marvel knowledge will help, but it isn't essential to enjoy the two hours of thrills and spills coming your way.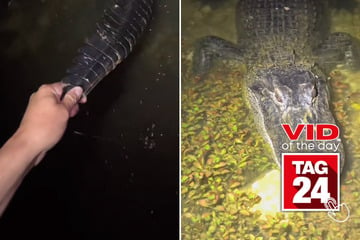 The Quantum Realm was already a theme in the previous movie Ant-Man And The Wasp (2018) – a subatomic dimension removed from the laws of space and time. Together with his girlfriend Hope aka The Wasp (Evangeline Lilly) and her father Professor Hank Pym (Michael Douglas), Scott rescued Hope's mother and Hank's wife Janet (Michelle Pfeiffer) from the Quantum Realm after Janet had been trapped there for 30 years.
Life should be dandy for them now. But foolishly, scientist Hank and Scott's highly gifted daughter Cassie (Kathryn Newton) didn't heed Janet's warning never to make contact with the Quantum Realm again. With Hank's help, Cassie developed a device that sends signals to the other dimension. Janet learns of this too late, and the whole family is pulled into subatomic space and separated.
Ant-Man's visuals resemble that of Star Trek or Star Wars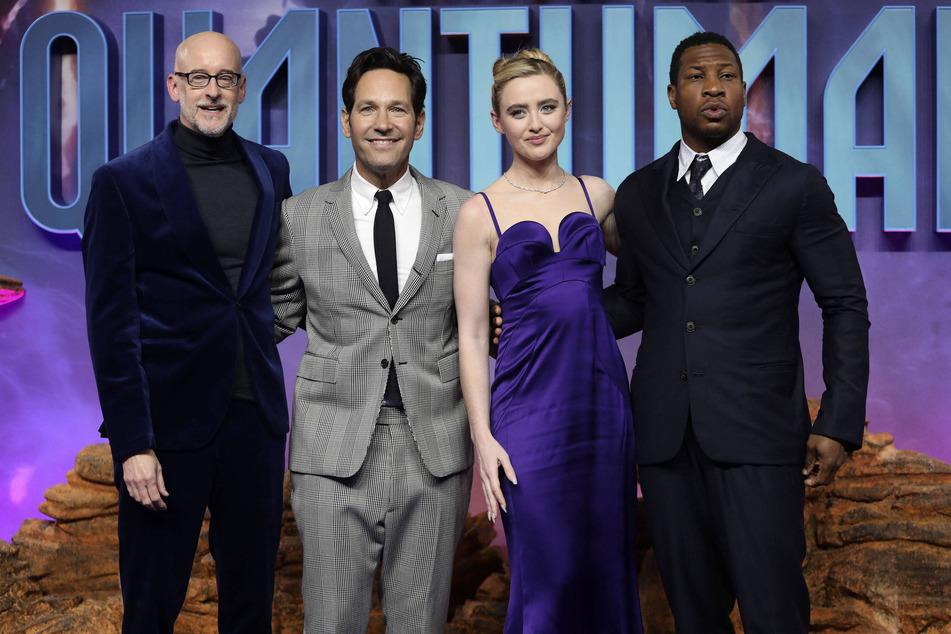 Beyond their encounters with bizarre creatures in the Quantum Realm they also cross paths with Kang the Conqueror (Jonathan Majors). The powerful super villain, who can travel through the multiverse and different timelines, has been banished to quantum space so that he can no longer cause mischief.
Janet once helped him repair his spaceship, but when she realized that the brutal Kang had wiped out entire universes and timelines, she destroyed it before Kang could escape the Quantum Realm. And he's been out for revenge ever since.
Visually, the 31st film from the MCU calls to mind some of the worlds of Star Trek or Star Wars.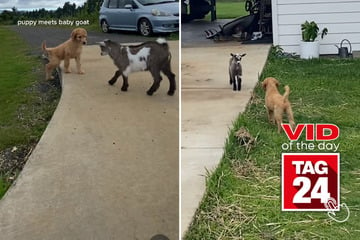 "My first thought was, 'well, this thing's going to look nuts, knowing that it was going to take place in the quantum realm and trying to imagine what it could look like," Rudd told DPA in London about his impression of the script.
"And it exceeded what I thought it might look like."
Although the film is set mostly against this artificial backdrop, the actors didn't need much imagination while shooting thanks to new technology replacing the classic green screen.
"You're surrounded by this enormous screen that is life-size, and it projects the image of where you are, and so you are actually in it," said Michelle Pfeiffer. "It was really fun. It was extraordinary, and it was so beautiful, and you really felt like you didn't have to pretend."
The third Ant-Man offers reference points to MCU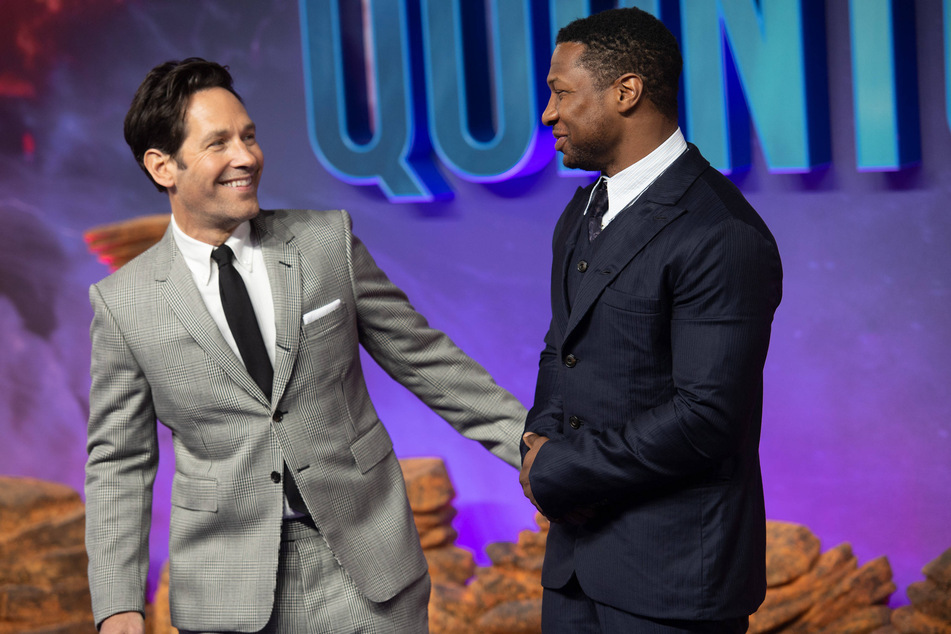 For connoisseurs and Marvel fans, the third Ant-Man movie offers numerous "aha" moments in references to events and characters from the MCU, from The Avengers and Captain America to the TV series Loki.
As usual, this includes two scenes during or at the end of the credits. In addition to Kang, brilliantly portrayed by Jonathan Majors, Marvel's quirky cult figure M.O.D.O.K. also makes his debut here.
While the first Ant-Man film was more of a comedy, the third puts the action and visuals in the forefront. But there are plenty of gags, too. Bill Murray also gets to work his comedic magic in a guest appearance as the shady Lord Krylar.
One minor niggle, as with past Marvel spectaculars, is that the film feels like one transition to the next. Much like a soap opera, every MCU film and series now has an open ending or cliffhanger, and Ant-Man And The Wasp: Quantumania, which kicks off the MCU's so-called Phase 5, is no exception.
This might perplex newcomers, but for diehard Marvel fans, it only ramps up the anticipation.
Cover photo: IMAGO / Landmark Media