The new market logic: when Elon Musk tweets, investors go berserk
Austin, Texas - After helping to send the stock market into a frenzy during the GameStop saga, multi-billionaire Elon Musk has now turned his attention to cryptocurrencies. But seemingly bored with mainstream cryptocurrencies like Bitcoin or Ethereum, he is now focused on one in particular.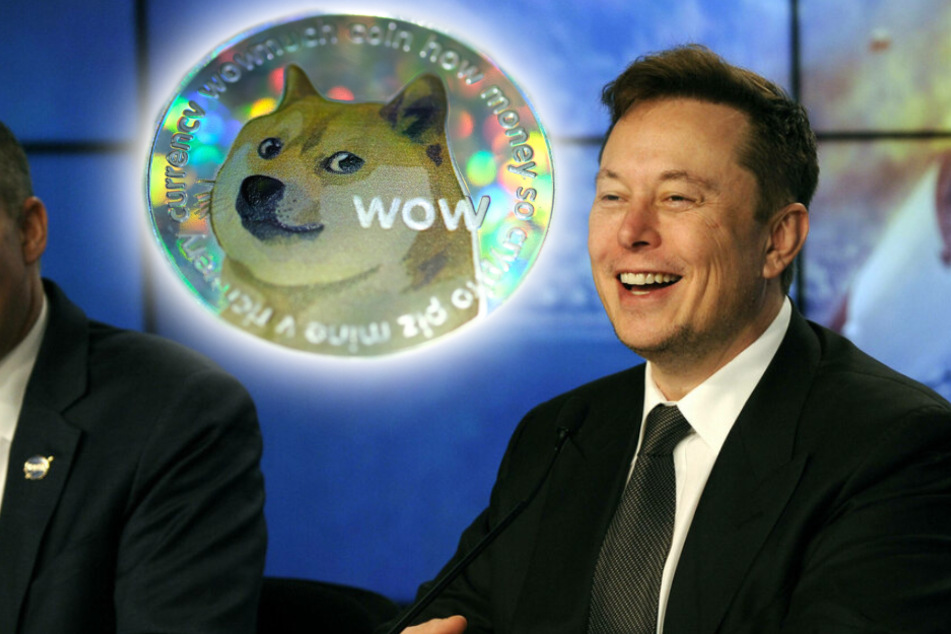 At the end of January, Musk moved the bitcoin market with a simple one-word tweet: "#Bitcoin."
More recently, Musk sent the cryptocurrency's course to dizzying heights when Tesla announced its $1.5bn investment into Bitcoin. The electric car company would soon accept Bitcoin payments, the 49-year-old CEO said.

Investors went berserk over the cryptocurrency the following days, with the price of Bitcoin and other digital tokens soaring in unprecedented ways.
But lately, the tech mogul has been eyeing the lesser known digital currency Dogecoin. The cryptocurrency, based on a meme of a Shiba Inu dog, initially started out as a joke and was unknown to most investors.
But when Musk fired off a series of tweets about the tongue-in-cheek token last week, the currency rose 11-fold within days. In his latest move on Monday, the CEO has called for major Dogecoin investors to "sell most of their coins."
"Too much concentration is the only real issue," Musk added.
He also said he would "literally pay actual [dollars] if they just void their accounts."
The aftermath of this tweet was, unsurprisingly, a skyrocketing price.
With one tweet, Dogecoin's value crashed...
...but just hours later, Musk's follow-up tweet sent the stock price into frenzy again
Here's how the Dogecoin price performed on Monday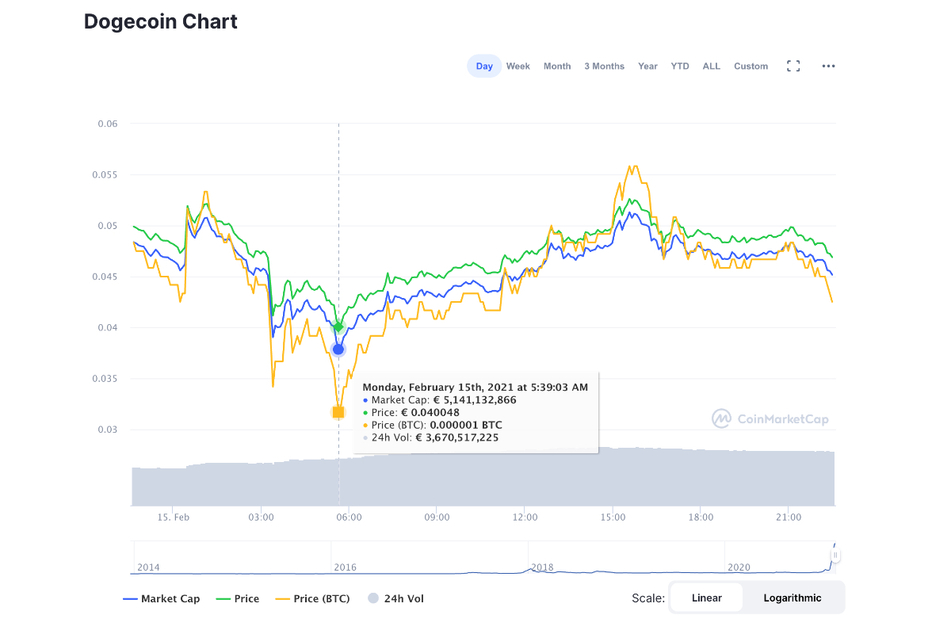 Elon Musk has been moving the market with one-word tweets
Last month, the value of penny stock Signal Advance went nuts after Musk tweeted about the messaging app Signal, which is a completely unrelated company.
Many investors mistook his tweet and started investing Signal Advance. Within a few days, the stock witnessed a surge of 1,100%. The small company was suddenly worth more than $3bn, thanks to his tweet. But Just as quickly, the stock value has dropped below $3 again.
In the same vein, Musk fuelled the steep surge and fall in GameStop shares by tweeting "Gamestonk!!" and a link to the WallStreetBets Reddit thread.
As Musk has been realizing the power he holds over the stock market, he will likely not stop tweeting anytime soon. But while the returns seem promising for the investors among his 46 million followers, the risks that come with their investments are just as high.
Cover photo: Collage: IMAGO / UPI Photo & IMAGO / AFLO