Creepy find: What washes up on this Texas beach is like a scene from a nightmare!
Port Aransas, Texas - At least 30 dolls that look as if they have come straight out of a nightmare have washed up on a beach in Texas. But what researchers intend to do with the toys may be even more bizarre.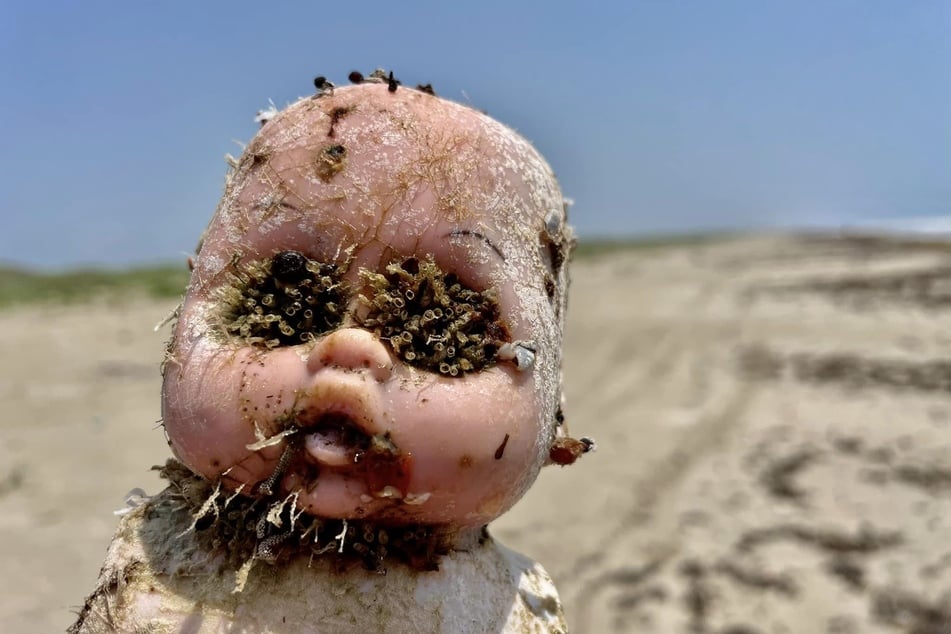 Disfigured dolls keep washing up along Mustang Beach in South Texas. Partially empty eye sockets that have filled with barnacles, missing and twisted limbs, and sand and dirt cover the former children's toys.
As reported by Insider, the dolls started washing up on the shore in Port Aransas, Texas last year, and are currently being investigated by researchers from the Mission-Aransas Reserve.
Researchers were initially looking for stranded sea turtles. But what they found instead is tantamount to the script in a horror movie.
Thus far, at least 30 creepy dolls have been found on Mustang Beach, as well as other curious finds such as a prosthetic leg, an old Bible, and a bottle with a message from Jamaica.
Jace Tunnell, the director of the Mission-Aransas Reserve, believes the objects come from partly far away places like West Africa, Brazil, and the Caribbean, but also from the neighboring country of Mexico.
Horrific doll findings in South Texas will help sea turtles and birds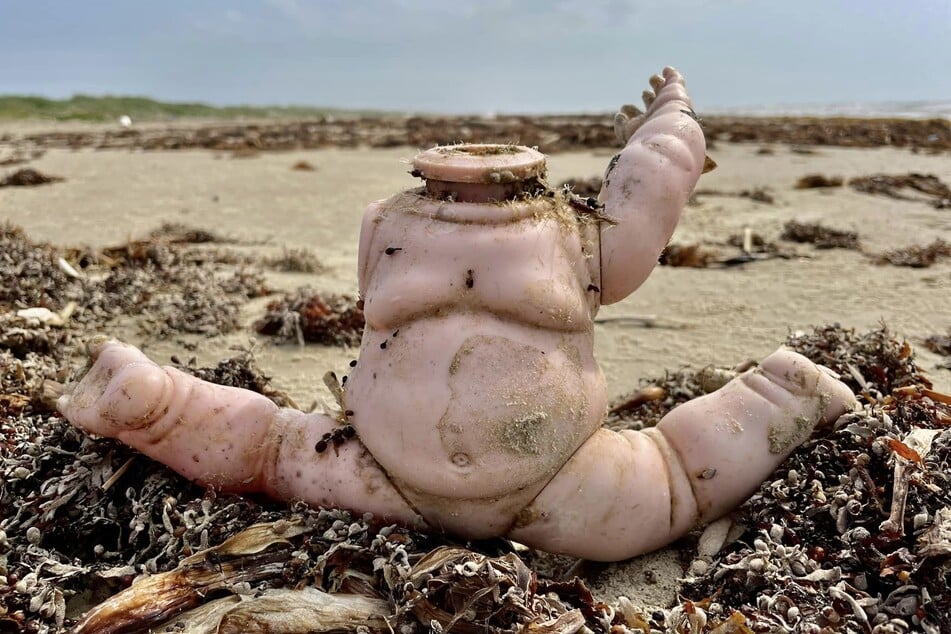 "We believe the dolls are from countries that put their trash in rivers or directly into the ocean and then get caught up in the ocean currents that push the dolls up on the Texas coast," Tunnell says.
Some dolls are in relatively good condition, he says, while others have almost completely become home to marine life such as mussels and moss.
Because the creepy finds are causing such a stir and have already found a small following of people in Texas, the dolls are now to serve a good cause: next Saturday, they will be auctioned off.
The proceeds will go to Amos Rehabilitation Keep, a nonprofit organization that nurses turtles and seabirds back to health.
If you don't want to buy these scary beach dolls, at least you now know where to find them!
Cover photo: Collage: Screenshot/Facebook/Mission-Aransas Reserve