Ukraine war: Zelensky makes stance on Russia negotiations clear as Kyiv hit with drone attack
Kyiv, Ukraine - Ukrainian President Volodymyr Zelensky has repeated his refusal to negotiate with Russia before there is a withdrawal of invading troops from all of his country.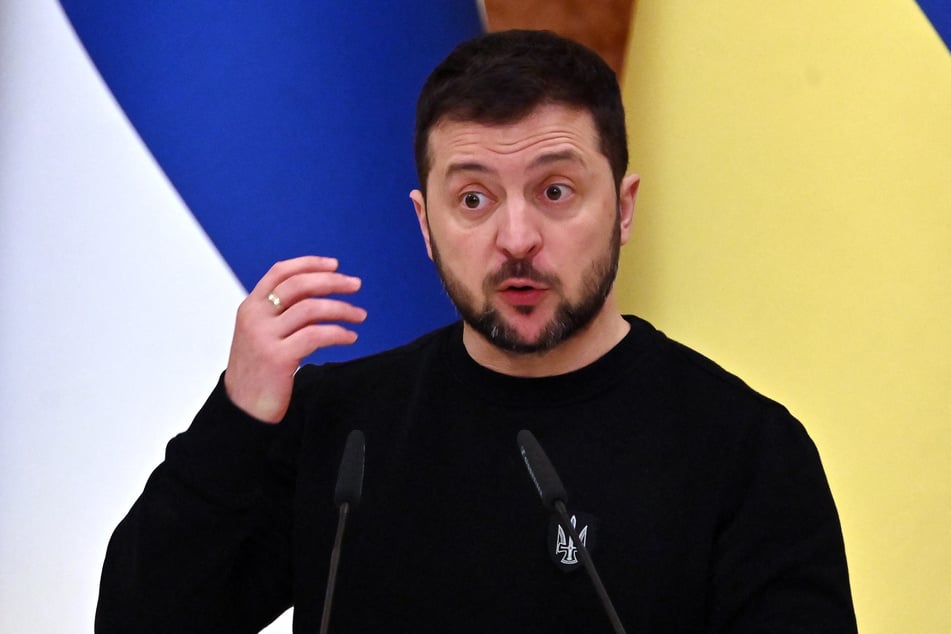 Talks would only be possible if Russia withdraws its soldiers, admits its mistake and there is a new government in Moscow, Zelensky told the British broadcaster Sky News in an interview in both Ukrainian and English broadcast on Thursday.

He had already banned negotiations with Russian President Vladimir Putin by decree at the end of September 2022.
In Moscow, Kremlin spokesperson Dmitry Peskov said that Zelensky had long ceased to be a possible opponent for Putin. Voters in Ukraine remembered "with what promises Mr Zelensky was elected president," he said, according to Russia's Interfax news agency.
"He has not solved the problem in the Donbass. He has not fulfilled the Minsk agreements. As it turned out, he did not intend to fulfil them. He was preparing for war," Peskov said.
The Minsk plan had laid down steps towards peace in eastern Ukraine. Kyiv and Moscow have repeatedly accused each other of violating it.
Kyiv attacked with kamikaze drones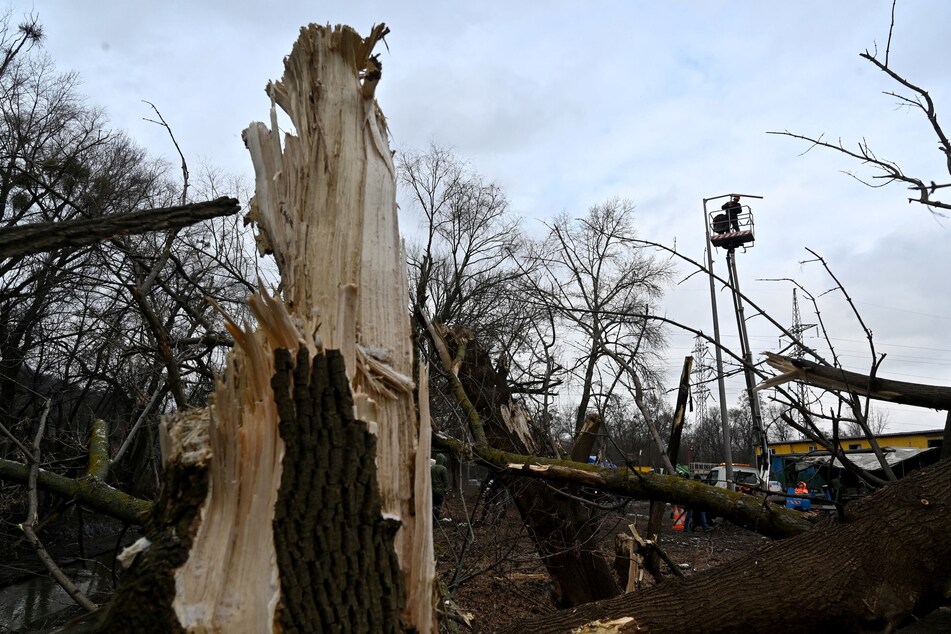 During the Sky news interview, Zelensky acknowledged that Ukrainian troops were under pressure in the Zaporizhzhia region in the south of the country as well as in the east.
He added that Russian troops were attacking his country without regard to casualties.
"It's just an extraordinary number. They don't care about it. I mean, they don't count their people ... But from what we have already seen and counted, there are thousands of people dead from their side, and they are just throwing them, and throwing them, and throwing them and throwing them," Zelensky said in Ukrainian.
Earlier, the Ukrainian air defense said it had shot down all Russian drones in a new wave of nighttime attacks. A total of 15 so-called kamikaze drones were intercepted over Kyiv alone, the city's military administration announced on Thursday morning.
A 55-year-old man had been killed in Kyiv and two other people were injured, Mayor Vitali Klitschko said on Telegram.
Moscow accuses US and EU of "direct involvement in conflict"
Meanwhile, Peskov said on Thursday Russia believes the West is increasingly making itself a party to the war, following the decision to supply battle tanks to Ukraine.

"Everything the alliance and the capitals [of Europe and the United States] do is perceived in Moscow as direct involvement in the conflict," he said, according to Interfax. This involvement is constantly growing, he added.
Moscow has repeatedly accused the US and the European Union of waging a proxy war against Russia in Ukraine. Nevertheless, Russia would not declare war, Peskov said.
Russia continues to call the invasion of Ukraine a "special military operation," and its status will not change, he insisted.
Cover photo: Sergei SUPINSKY / AFP