Viral Video of the Day for May 27, 2023: Disney fans feel the force with perfect Anakin Skywalker
Today's Viral Video of the Day showcases a Disney cast member who bears an uncanny resemblance to Anakin Skywalker from Star Wars.
Viral Video of the Day
This video by @sergiosdadjokes gives solid proof that Disney magic has no bounds.
Anakin Skywalker, the prophesied Chosen One of the Jedi Order in Star Wars, is shown walking around one of the Disney theme parks.
Viewers on TikTok can't help but point out how on-key this character-actor match-up is, leaving comments like, "GIRL I WOULDVE BEEN ON THE FLOOR," and "bro actually looks like Anakin."
Feel the force and check it out: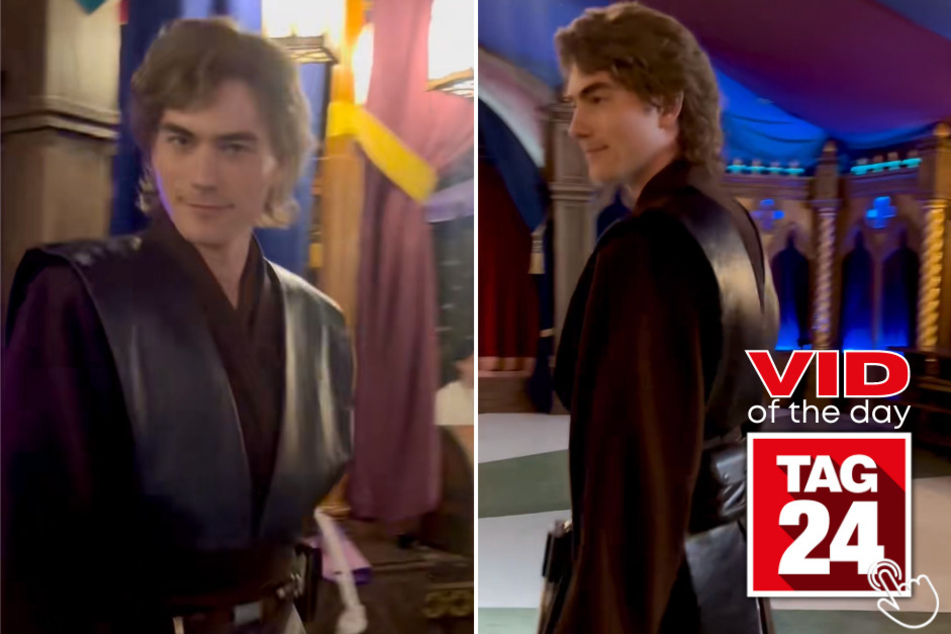 Do you have an awesome video you want featured on TAG24.com? Let us know!
Viral videos brighten up everyone's day, so be sure to laugh and then pass it on. TAG, you're it!
Cover photo: Collage: Screenshot/TikTok/@sergiosdadjokes