Russia blacklists more big celebrities amid Ukraine conflict
Moscow, Russia - Twenty-five more US citizens have been blacklisted by Russia "in response to the Biden administration's constant sanctions against Russian citizens," the Russian Ministry of Foreign Affairs said in Moscow on Monday. And they include two celebrities who have been outspoken about their support for Ukraine during Russia's invasion of the county.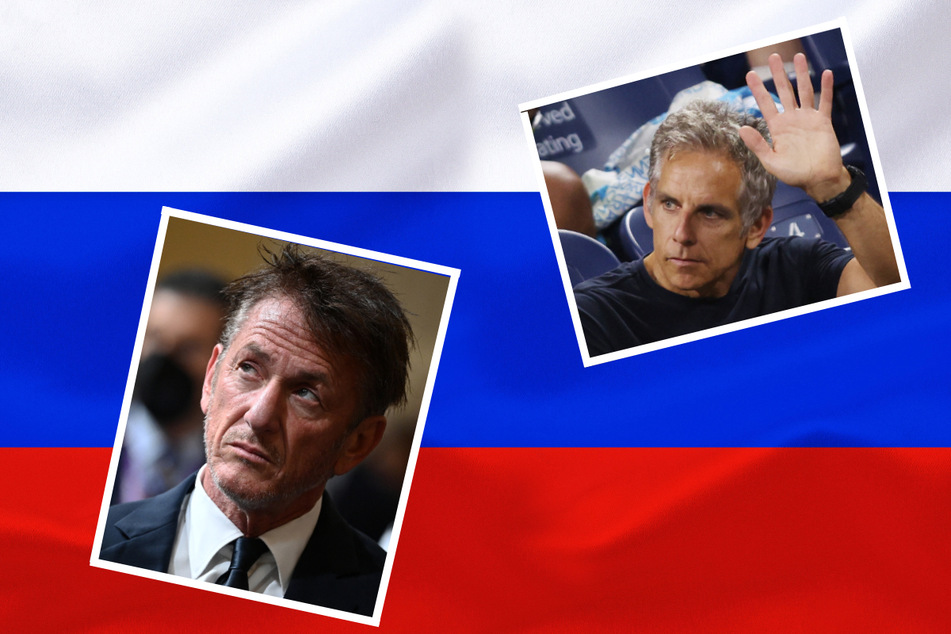 Hollywood's Sean Penn and Ben Stiller are among the newly barred political, cultural, and business figures. The two actors find themselves on the list due to their political allegiance to Ukraine in response to the Russian invasion.
Penn and Stiller have been vocal in their support for Ukraine and have been well-received by Ukrainian President Volodymyr Zelensky. The actors are joined on the blacklist by several congresspeople and CEOs.
Stiller visited Poland and Ukraine on World Refugee Day in June and is a goodwill ambassador for the United Nations High Commissioner for Refugees.
"Seeking safety is a right and it needs to be upheld for every person," the Zoolander star said.
The actor-director personally met with Zelensky, and described the Ukrainian leader as his "hero."
Sean Penn, Ben Stiller, and Morgan Freeman have all been banned by Russia
Penn has also been directly involved in Ukraine's fight against Russia.
After spending months filming a documentary in Ukraine, he said he had to flee to Poland on foot while filming in February and was "thinking about taking up arms against Russia."
Russia released a list in May of 963 US citizens that have also been permanently banned from entering Russia. It included Hollywood actor Morgan Freeman. The Russian Foreign Ministry described the 84-year-old as "a well-known film actor who in September 2017 recorded a video message accusing Russia of conspiring against the United States and calling for a fight against our country."
The highest-ranking politician on Russia's most recent blacklist is the US Secretary of Commerce Gina Raimondo. President Joe Biden was previously sanctioned in March.
Cover photo: Collage: IMAGO / blickwinkel, MANDEL NGAN / AFP, & JULIAN FINNEY / GETTY IMAGES NORTH AMERICA / GETTY IMAGES VIA AFP