Ben Stiller meets with Zelensky as US attorney general visits Ukraine amid rising tensions
Kyiv, Ukraine – Tensions rose Tuesday over Russia's threats against Lithuania, a NATO member that has moved to enforce Western sanctions against Moscow. At the same time, Ukraine hosted two high profile visitors from the US in Attorney General Merrick Garland and Hollywood star Ben Stiller.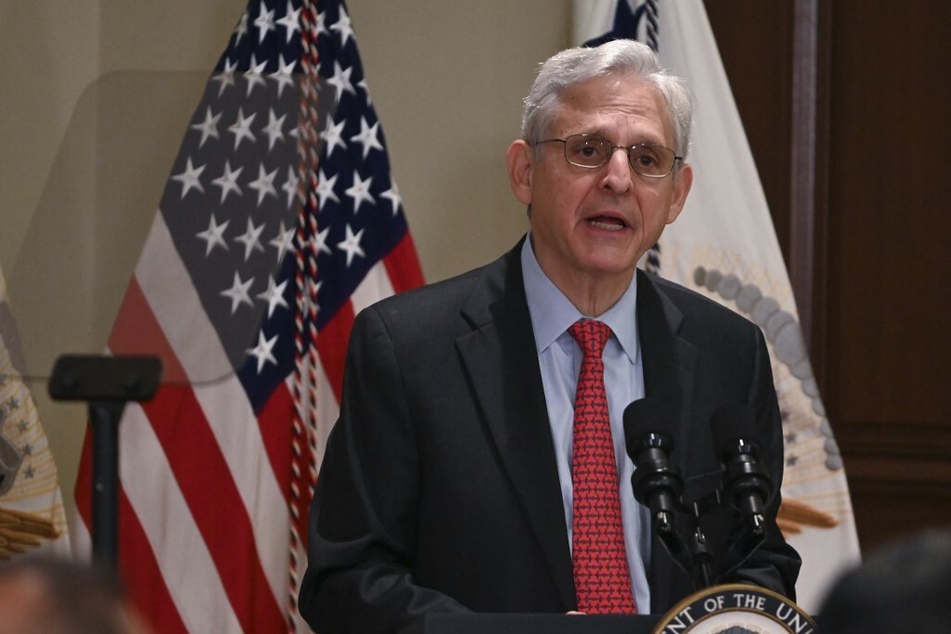 The increasing diplomatic friction in the Ukraine war comes as US Attorney General Merrick Garland visited Ukraine to discuss helping the country prosecute Russians involved in atrocities and war crimes. He announced the creation of a War Crimes Accountability team to prosecute those who have committed atrocities on Ukrainian soil.
The visit came against a backdrop of intense fighting for a pair of strategic cities in eastern Ukraine, a bloody war of attrition in which Russian forces are trying to wear down outgunned Ukrainian troops.
Western countries including the United States are sending Ukraine more heavy weaponry to try to counter Moscow's military superiority in the battle for the country's industrial heartland, but Ukraine has repeatedly appealed for additional armaments.
In his latest overnight address to compatriots, Ukrainian President Volodymyr Zelenskyy denounced Russian forces' "brutal offensive" in the region, known as the Donbas. He acknowledged difficult fighting as Moscow presses its advance on the twin cities of Severodonetsk and Lysychansk, which are separated by a river.
But Garland wasn't the only US VIP to visit Ukraine.
Ben Stiller visits Ukraine as reverberations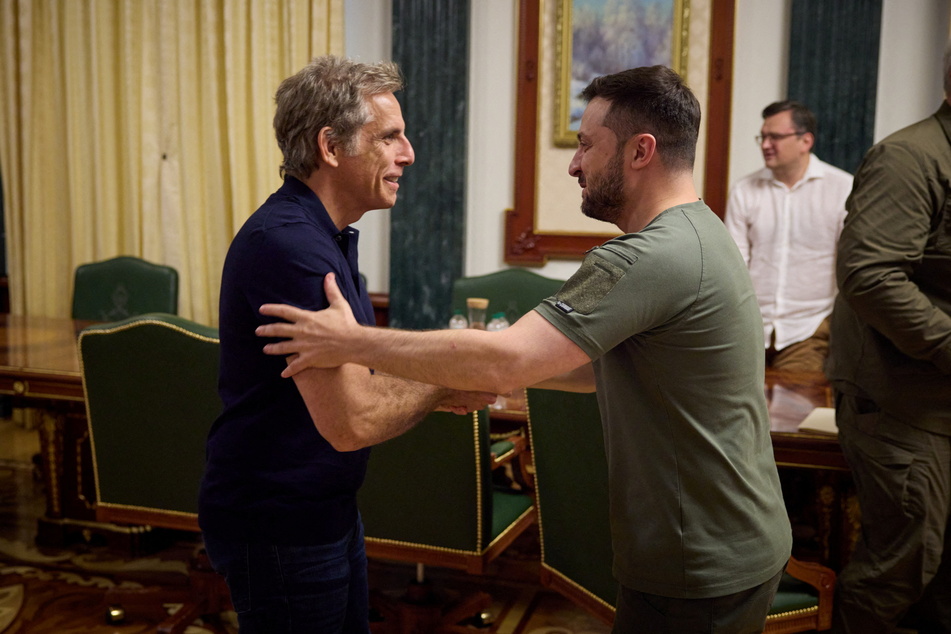 In his overnight address, the president also extended thanks to Hollywood actor-director Ben Stiller, with whom he met on Monday.
Stiller, who has most recently garnered critical acclaim for the TV series Severance, is a goodwill ambassador for the UN refugee agency. As part of a visit to the region, he met with refugees and officials, and visited a Kyiv suburb devastated during a Russian occupation early in the war.
"I am grateful to Ben for his constant attention to the needs of Ukrainians," said Zelensky, who shares with Stiller a background as a comic actor. Stiller in turn described the Ukrainian leader as his "hero."
Meanwhile, reverberations from Russia's nearly 4-month-old invasion of Ukraine continued to be felt worldwide, including looming food shortages caused by Ukraine's inability to ship grain from ports blockaded by Russia on the Black Sea, and a fuel crunch in Europe triggered by Moscow's reduction of natural gas supplies.

NATO has refrained from direct confrontation with Russia while supporting Ukraine. But a potential flashpoint has emerged in the Russian enclave of Kaliningrad, which borders alliance member Lithuania, a Baltic state that is accustomed to threats from Moscow.
The government in the region says the partial blockages in the area are in line with European Union sanctions. Kaliningrad remains accessible by sea.
As fighting in the east grows fiercer, Zelensky said Russia's offensive against Severodonetsk and other eastern areas was intensifying in part because of Moscow's fears that Ukraine is advancing in its aspirations to join the EU. Although the process will likely take years, EU meetings later this week are expected to yield formal support for creating a path for Ukrainian membership in the bloc.
"Russia is very nervous about our activity," Zelensky said.
Cover photo: Collage: ROBERTO SCHMIDT / AFP & REUTERS