Top TikTok dogs: Adorable pals, Shelter goodbyes, and paw-some behavior!
These three adorable dog videos on TikTok will warm your heart, make you smile, and re-up your faith in furry companions!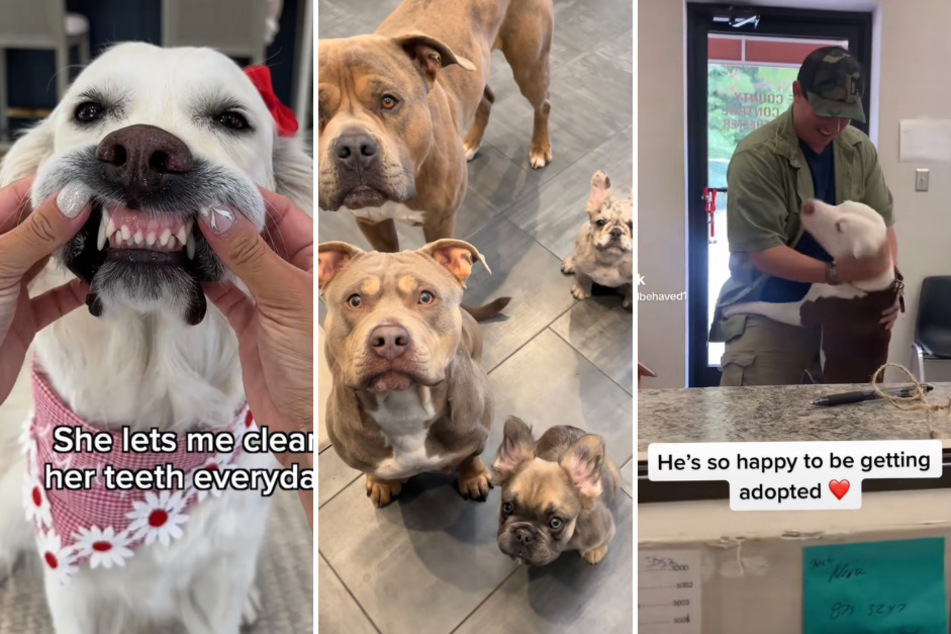 Diving into the world of TikTok's most friendly and cherished dogs is a re-bark-able journey.
From adorable French bulldogs forming a pack to heartwarming farewells at a shelter and a golden retriever's impressive manners, these three videos will captivate dog lovers everywhere.
Get ready for a rollercoaster of emotions as we explore the stories behind these viral TikTok clips, that will leave your heart filled with joy.
A guaranteed smile on your face? Coming right up!
The French bulldog family
In a viral video that has garnered 2 million likes, @responsabullies shows a big French bulldog with a voiceover saying, "Okay - I'm just gonna get one."
Things take a turn as the owner decides, "I mean I have to get it a friend," and introduces a second pup into the mix.
Eventually, a set of four irresistible Frenchies are shown, leaving millions of TikTok viewers feeling warm and fuzzy at the growing bunch.
Check out this adorable family here:
Shelter goodbyes
Prepare for the waterworks!
TikTok user @wellbehaved1 captures dogs bidding farewell to their "shelter mommy" when they finally find their forever homes in a viral video.
The clip shows the canines going to the front desk and seemingly saying "thank you" for the love they received during their stay.
With 2 million views, this video proves the loving bond between dogs and their caretakers has no bounds.
Check out the bittersweet farewells below:
Golden retriever "lady"
An adorable video by @ladyandtheblue introduces viewers to a charming golden retriever named Lady.
Titled, "things that make my dog a good girl," the clip features Lady's impressive manners, including letting her owner brush her teeth every morning, politely "asking" to go outside, never destroying toys, and heading straight to the shower when dirty.
With 1.9 million views and counting, this pup sets the benchmark for doggy behavior – which even some humans could learn from!
Check her out:
Want to catch the best animal videos on TikTok? Check in with us each weekend for our top three picks!
Cover photo: Collage: Screenshot/TikTok/@responsabullies, @wellbehaved1, @ladyandtheblues