National Bird Day: The best viral videos to quack you up
National Bird Day has landed, and we're celebrating with the most high-flying flock of viral videos straight from the animal kingdom!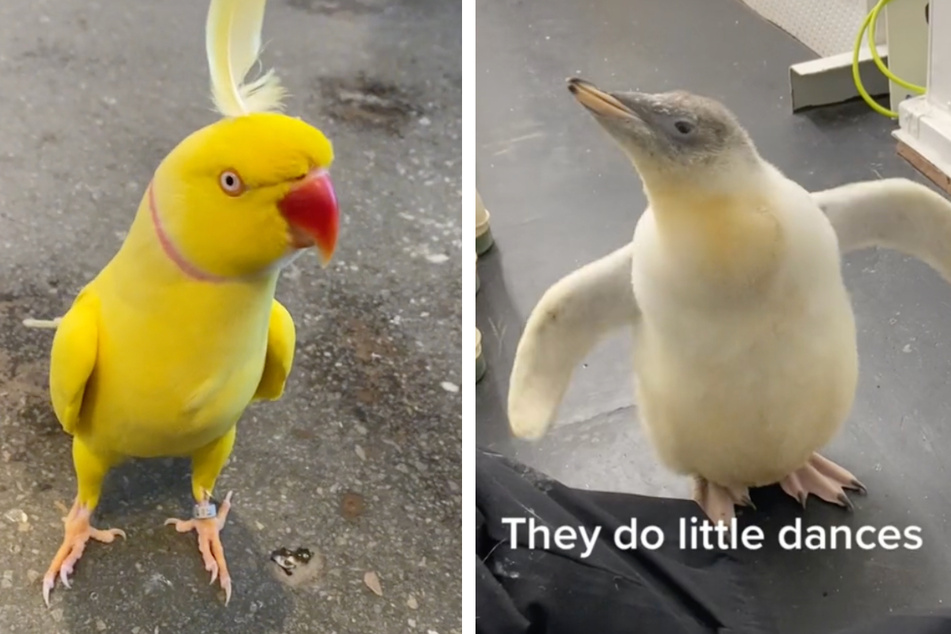 The early bird catches the worm, and just in time for National Bird Day.
There are an estimated 10,000 different species of birds flying around, and they are supremely important protectors and nurturers of our ecosystem.
Birds are actually the fastest animals on the planet, running on land at speeds over 40 mph – think the Ostrich – but soaring sky-high even faster – like the Peregrine Falcon at a whopping 200 mph.
Celebrated on January 5 each year, the Avian Welfare Coalition gave birds their very own holiday "to raise awareness of the hardships and plights of these important animals and how we can initiate the change needed to create a healthier, more sustainable relationship with them," according to National Today.
National Bird Day was first marked in 2002, and the date was chosen because it's the day of the official Christmas Bird Count, a census of birds done each year in the Northern Hemisphere by volunteer birdwatchers and the National Audubon Society.
Birds have definitely become ones to watch, and not just those which perpetually stand on one leg like a flamingo, give us eggs for breakfast like chickens, or provide some fun at the pond like ducks. Some high-flyers have become internet stars in their own right.
To celebrate National Bird Day, here are the best viral videos to keep you quacking up all day long.
The "good girl" parrot flies on TikTok
Some of the biggest viral hits on TikTok seem to be parrots. Users just can't get enough of these chatterboxes!
A TikToker named Morgan regularly documents her yellow and green parrot duo, Stella and Jeff, to her 1 million followers.
Stella's biggest catchphrase? "Good girl!"
Among some greatest hits on her TikTok account is Stella looking like a showgirl in this clip, which has been liked over 5.4 million times.
A humungous heron sends Instagram into a flurry
One of the most memorable photos circulating the internet within the last year was a humungous bird that tricked Instagram with an optical illusion.
When photographing at a state park, Jenny Hough captured a photo of her friend seemingly being dwarfed by a gigantic heron.
The zoom lens shot had everyone thinking the photo was either fake or photoshopped, as it eventually soared in popularly.
"Authorities suspect fowl play," she joked in the post's caption.
Jenny has continued to frequently post bird photos on her page – besides eye-popping herons.
Penguins are a fowl-proof viral video hit
Penguins have often served up some serious belly laughs through photos on the internet, but one type of content slides in as a fan favorite.
A deep dive on Instagram proves you can actually find a penguin partnership that suits your fancy.
The black-and-white bundles of fluffy feathers are known as monogamous animals who mate with one partner for a full season, or even for life. There are full accounts dedicated to different types of penguin loves: penguin couples, penguin moms, and even penguin families.
While there's not much better in the way of a cuteness overload than penguins waddling or a good 'ol fashioned compilation of pics, a clip of penguins dancing will always ice out the rest.
Cover photo: Collage: Screenshot/TikTok/morgremlin & aquarist_ashley