SXSW 2023: Macklemore proves the power of live music is "alive and well" at surprise show
Austin, Texas - There's nothing better than a star stopping by SXSW for a last-minute music showcase, and that's just what Macklemore did on Friday night.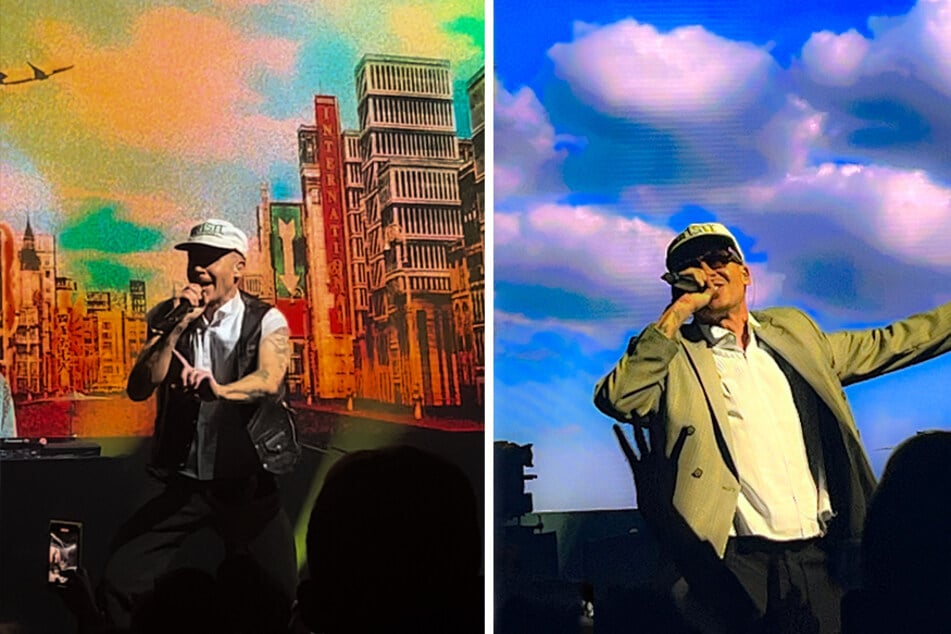 With Rolling Loud backing out of its highly anticipated SXSW 2023 appearance at the last minute, South By attendees and Austin residents were hoping for a star-studded music miracle of sorts.
When news broke on Thursday that Macklemore was hosting a surprise showcase on Friday night, it felt as if the stars were aligning.
After Rolling Stone's final Future of Music showcase that featured a mesmerizing dance-heavy performance by Chloe Bailey and a wrapped with Jamaican pop singer and rapper Koffee's soulful jam session wrapped, it was time for the last-minute man of the hour and his musical crew to take the stage.
The Seattle native recently released his third solo album, titled Ben, but rather than diving into his new body of work head-first, he took a moment to shout out his day-ones with a high octane performance of Thrift Shop.
His set featured show-stopping performances of songs off the new album like NO BAD DAYS, the dance-heavy Bleachers-esque track 1984, and HEROES, and older bangers such as White Walls, Same Love, and Downtown, which included a surprise cameo by singer Eric Nally, who crushed his iconic verses on the track while Macklemore hopped on the drums.
Throughout his time on stage, Macklemore spoke about the importance of South By and "how special this is for independent artists," and also the significance and immeasurable impact of live music.
"Live music is alive and well, my people," Macklemore told the packed house at ACL Live on Friday night. "You can't feel this in a stream."
If the SXSW Music Festival has proved anything, it's that Macklemore's take on live music is right on the money.
Cover photo: TAG24/Taylor Kamnetz