SXSW 2023: Music industry experts address the rising cost of touring for artists, fans
Austin, Texas - SXSW has offered up some eye-opening music panels with industry professionals to help portray today's touring landscape for artists in a post-Covid-19 world, and some believe the fans shouldn't foot the bill for the rising costs.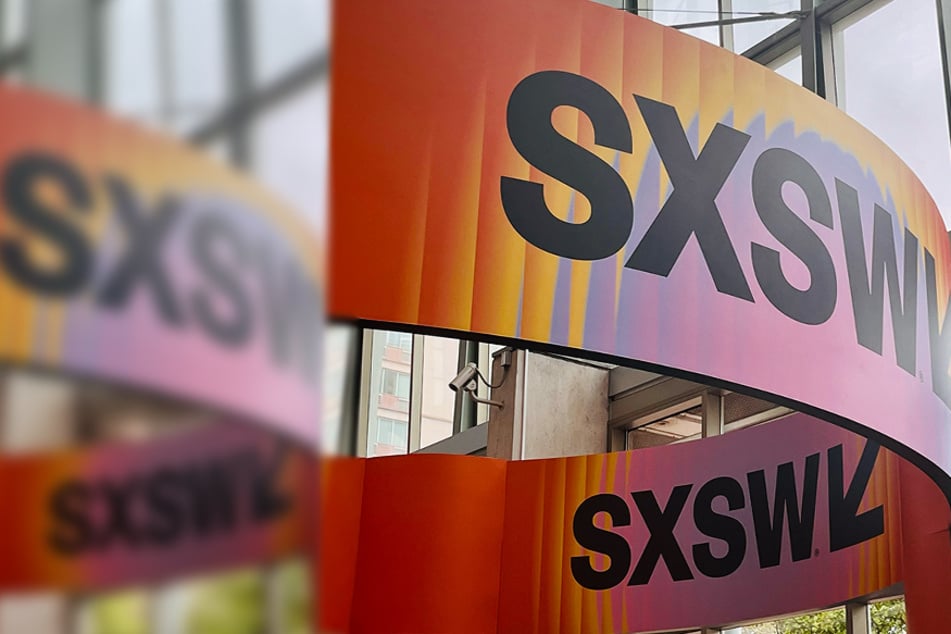 There's no denying that the touring world is much different in the wake of a global pandemic. This is something that's felt by booking agents, managers, music artists, their fans, and everyone in between.
With the rising cost of touring mixed with the complexities of Ticketmaster and LiveNation's monopolistic ways that are negatively impacting just about everyone except for those involved in the partnership itself, music lovers have quite the predicament on their hands.
But what exactly is different in 2023 from the pre-pandemic touring world, and why do things feel a bit crowded in the concert scene at the moment?
At the SXSW panel on Wednesday about reshaping the touring industry led by Taylor Mims, an editor at Billboard, Sarah Tehrani – a music touring agent at William Morris Endeavor (WME) representing artists like Wiz Khalifa, UMI, and Zach Bryan – said that part of the reason is over saturation.
"Everyone wants to tour right now," Tehrani explained. Because of this, there's "still a lot of competition to get venues" booked in 2023. But with so many artists trying to get on the road and book the same venues along with the fact that numerous venues across the country were forced to close due to the Covid-19 pandemic, it creates many complex – and expensive – problems.
These days, Tehrani said she's "trying to find money under every rock," adding her WME team is now dialed in on being more efficient.
Industry professionals seem to understand the high demand for live concerts, and Ticketmaster's numerous ticketing presale fiascos and sellouts also highlight such demand. But just because there's demand doesn't mean it's easy – or affordable – for music artists to pack everything up and hit the road to connect with fans in various cities.
While the idea of touring may seem appealing – particularly for up-and-coming artists – is it feasible in today's landscape?
SXSW 2023: The cost of touring impacts music artists and fans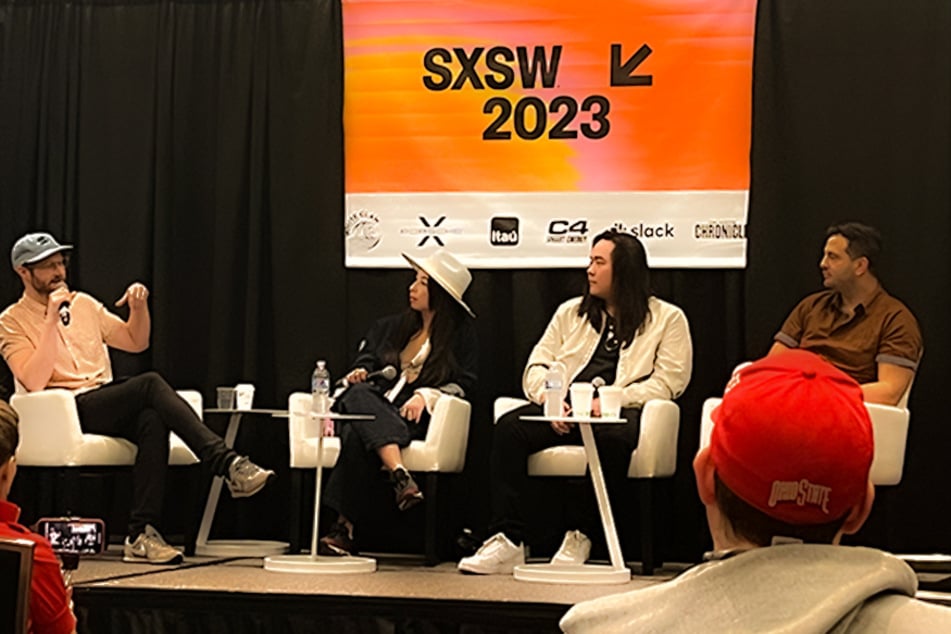 There are many costs associated with touring, such as travel expenses and the need to prepare for potential emergencies or Covid-19 outbreaks while on the road.
At Wednesday's panel, Liz Norris of Activist Artists Management said "people are still getting Covid" no matter how safe and well-planned their Covid-19 protocols are on the road, which adds to costs. Norris added that in today's touring landscape, there's still "anticipation of a Covid outbreak on tour," which comes with a level of unpredictability.
Then, of course, there are rising artists who don't necessarily have the money to tour in a grandiose way or without a specific purpose, which Thursday's SXSW panel about how to tour in 2023 without going broke touched on.
In the discussion led by music artist and co-founder of Side Door Dan Mangan, Red Light Management artist manager Andrew Leib said that in 2023, "touring intentionally is the name of the game."
But despite the rising costs associated with every aspect of touring from the artists' perspective, Norris believes fans shouldn't be the one to pay the price.
"We take the fans very seriously," Norris said during the discussion. She also explained that Activist Artists Management's founding member and talent manager Bernie Cahill is adamant that fans are not the ones who are punished for rising costs.
"If we as an industry can't figure this out, it's not their fault. We should not raise ticket prices," Norris stated. However, just because an artist sets a reasonable ticket price point doesn't mean that's what fans are paying in final sale.
Ticketmaster has caught a lot of heat for their dynamic pricing model and anything-but-transparent fees that have negatively affected many fans, and Tehrani added that some artists are currently uninterested in playing at Ticketmaster venues. Given fans less-than-stellar experiences with numerous ticketing sales, with The Cure's presale reportedly being the most recent fiasco, it's not hard to understand why some musicians may want to steer clear.

In terms of differences in ticket sales, Sara Mertz, the Director and Sales at Tixr, noted that ticket attrition is still an issue, as many shows are selling out, but roughly 25% often fail to show up. Why could this be?
SXSW 2023: Ticket scalpers and the importance of hitting the road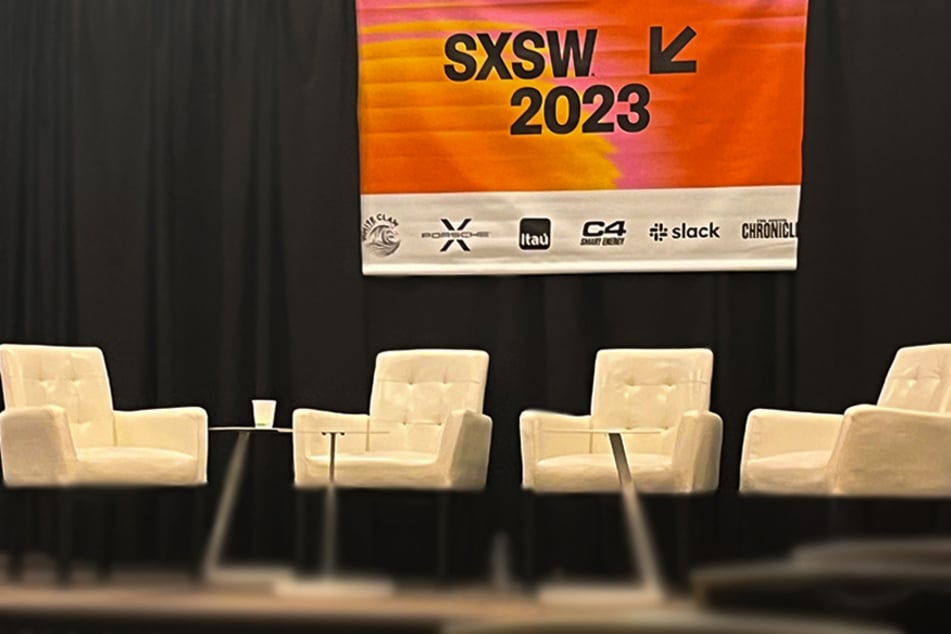 According to Tehrani, ticket scalpers may be to blame for ticket attrition, which relates to the percentage of people who buy tickets to a concert or event, but don't show up.
"Scalper activity has increased ... it's a business now," Tehrani explained, noting how scalpers use algorithms to figure out the concerts that are trending in certain areas, and buy out the tickets to resell them. When they can't resell them for the outlandish prices they have them listed at, the tickets often go unclaimed and the seats remain empty.
This means that fans who want to see their favorite artist perform live are not afforded the opportunity to go. Tehrani also spoke about how one of the artists she works with tried to get answers and breakdowns of the excessive venue fees, ticket prices, and ticket fees, and said, "People didn't want to give us the answers."
While touring is no longer the main source of income for many music artists, and companies like Ticketmaster and LiveNation are making things a bit more difficult for artists and fans alike, there's no denying its importance.
At Wednesday's panel, Tehrani stressed that live music is entertainment, which has always been a sort of emotional release. "People want a release" and "to forget about their problems," she said, which is certainly true.
As for rising artists, touring gifts them the opportunity to cultivate a fanbase and gain exposure. After all, an artist never knows if or when an industry professional may be in attendance and fall in love with what they hear.
"[It] Doesn't matter how far you're kicking the ball, just kick it forward," Mangan said at Thursday's panel. The artist created Side Door, a company that aims to connect emerging music artists with alternative venues to book shows without falling to high overhead fees, in hopes of helping musicians get on the road – even if it's within a two-hour radius of where they live.
As for his own shows post-pandemic, Mangan said he's "never felt more connected to a room full of people."
Though the future of touring is rather unpredictable, one thing's for sure: there's still something magical about live music in a post-pandemic world.
Cover photo: TAG24/Taylor Kamnetz