Did Ticketmaster fix its issues for Beyoncé's Renaissance World Tour presale?
Beyoncé's Renaissance World Tour presale kicked off without much noise, but did Ticketmaster actually change anything behind the scenes since Taylor Swift's The Eras Tour presale fiasco? TAG24 talked to producer and podcast host Liz Duff about the changes – if any – and what's next for Ticketmaster after its Senate hearing.
On the surface, it may seem like the ticketing presales for Beyoncé's long-awaited world tour were endlessly different from the dumpster fire that was Swift's.
After all, the website didn't totally crash, and those who didn't snag a code to the numerous available presales were – and still are – able to get tickets to one of Beyoncé's 100 Renaissance dates.
Not just that, but those who wished to enter any presale queue were required to enter the code before joining the masses in line, which was not the case during The Eras Tour presale, leading Ticketmaster's site to crash.
But, in terms of the main issues at hand such as dynamic pricing and pricing transparency, Ticketmaster didn't change a thing, and pop culture enthusiast and producer Liz Duff shared a few of her thoughts on the matter with TAG24.
"There's a few things that Ticketmaster seems to really be banking on. One is this idea that Beyoncé fans very specifically were very much of the mind like, 'I've been saving money to buy Beyoncé tickets for years, I have a bank account, and it is the Beyoncé ticket fund,'" Liz said.
"I think with that [Ticketmaster] knew they had some wiggle room where fans were still willing to pay those astronomical prices that may be sticker shock to some and may be completely worth it to others, and because of that, they didn't really have to fight that specific battle this time."
Unlike The Eras Tour, which left many Swifties feeling like they endured "bear attacks," as Swift said, just to snag a presale ticket, Liz noted, "There was a sizable amount of fans that did get tickets [to Beyoncé's tour], some paid thousands of dollars for those tickets, but they got the tickets, so the minimum bar of happiness was met."
But just because Ticketmaster seemingly met the bare minimum, Liz offered up a reminder that it doesn't mean any of the actual problems were solved.
Ticketmaster achieves the bare minimum for Beyoncé's presale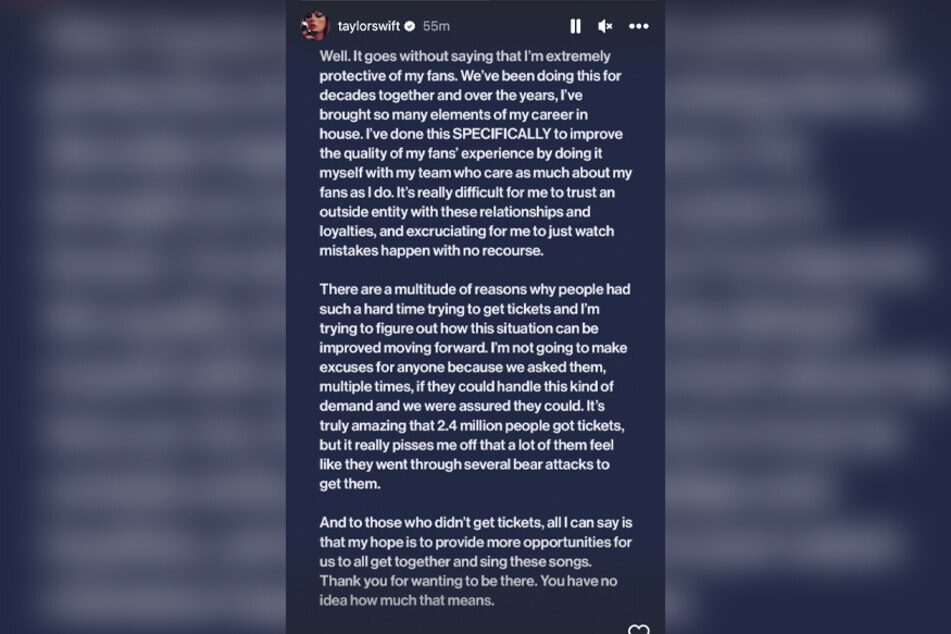 Liz continued, "The problems are still prevalent with this platform. But what it did mean was [Ticketmaster] kind of could wipe the sweat off their forehead and know they kind of dodged a bullet if the Beyoncé fans had not gotten tickets period."

However, comparing Swift's presale to Beyoncé's is, in some ways, like comparing apples and oranges.
Given the Lavender Haze artist only announced 52 North American dates, whereas the BREAK MY SOUL singer announced 100 worldwide dates, it's difficult to say what would've happened if Beyoncé released a fraction of the dates she did.
Sure, Ticketmaster's website didn't crash at any point during Beyoncé's Renaissance World Tour presales as it did during Swift's, but is that something concertgoers should applaud the company for?
If you ask Liz, who's been documenting the differences and similarities between the two Ticketmaster-led presales, the answer is a hard no.
"In the differences column, I have 'the website didn't crash.' That's it," Liz said. "Then, in the same issues pile, we have the lottery style system [that] gate kept fans out from being a part of those initial groups, and they had to go fend for themselves in the public on sale, which thankfully, for many venues, there are still tickets available."
Additionally, Liz noted that similar to The Eras Tour presale, concertgoers were getting stuck on the waitlist queue. "A lot of folks would get through the first stage, and then they'd get stuck, and then they wouldn't buy a ticket because they didn't know what was gonna happen," she explained.
The issue of dynamic pricing also remained: "People ending up buying seats in the same row in the same section for different prices, so not even different spots in the stadium, but the same row of the same ticket tier and paying a different price, which is unbelievable."
Senate hearing calls out Ticketmaster for being the monopoly it is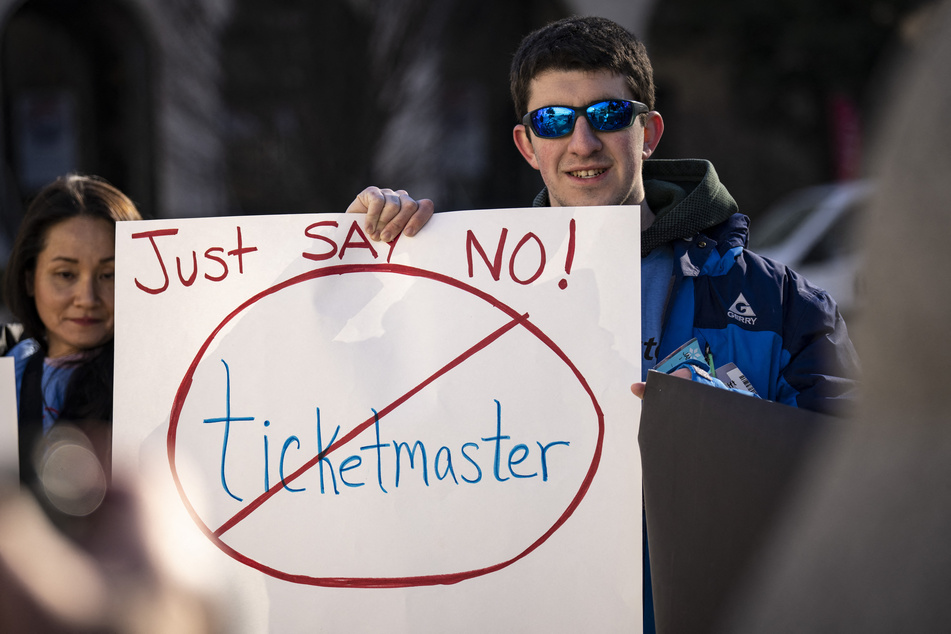 So, aside from having to enter the code before entering a Renaissance World Tour presale queue and having 100 dates opposed to Swift's 52, Ticketmaster didn't actually change anything or resolve any of the issues ticket purchasers have.
Things like the company's anything but fan-first system of dynamic pricing that causes prices to skyrocket depending on demand and the excessive fees that Ticketmaster has repeatedly failed to provide a specific answer for – even during their January 24 Senate hearing – remained.
"All the [Senators] that were interrogating Ticketmaster were so in-tune and enlightened to the fact that [Ticketmaster] is a monopoly, [and] it's not just Taylor Swift fans – it's a detrimental system that's impacting arts across the world, specifically in the US," Liz stated.
"[The Senators] specifically called out pricing, pricing transparency, things like those fees and ways that those fees should be presented differently in the ticket buying [process] so you don't get to that stage and see the long list of what all these diff prices are that you're paying, and your ticket goes up 40%, I thought that was a really positive signal."
While it's highly unlikely that anything mentioned during the Senate hearing affected Beyoncé's presale, Liz did point out there's "cross political lines collaboration" at play, which is a good thing.
What's next for Ticketmaster and fans of live entertainment?
"It all goes back to the idea of antitrust and the trust that consumers can have in Ticketmaster," Liz explained. "That is an essential part of this conversation, [and] that is something government can have a heavy hand on."

All in all, Liz said she's feeling positive about the "level of determination to move this agenda along" within the Justice Department and that "there is knowledge that things need to change and it's not a system that's being overlooked and that the right steps can be mobilized pretty effectively and that there's some cross aisle support to make that happen."
As with everything in life, the only way to create change is to keep making noise so that Congress doesn't let Ticketmaster off unscathed yet again.
Cover photo: Collage: Liz Duff / REUTERS / IMAGO / ZUMA Wire