Ariana Grande posts clever Instagram sprinkled with some witchy magic!
Los Angeles, California - Is Ariana Grande "up to (no) good" on Instagram? New photos released with her co-star Cynthia Erivo on the Wicked set are stirring up the cauldron – with a clever transition!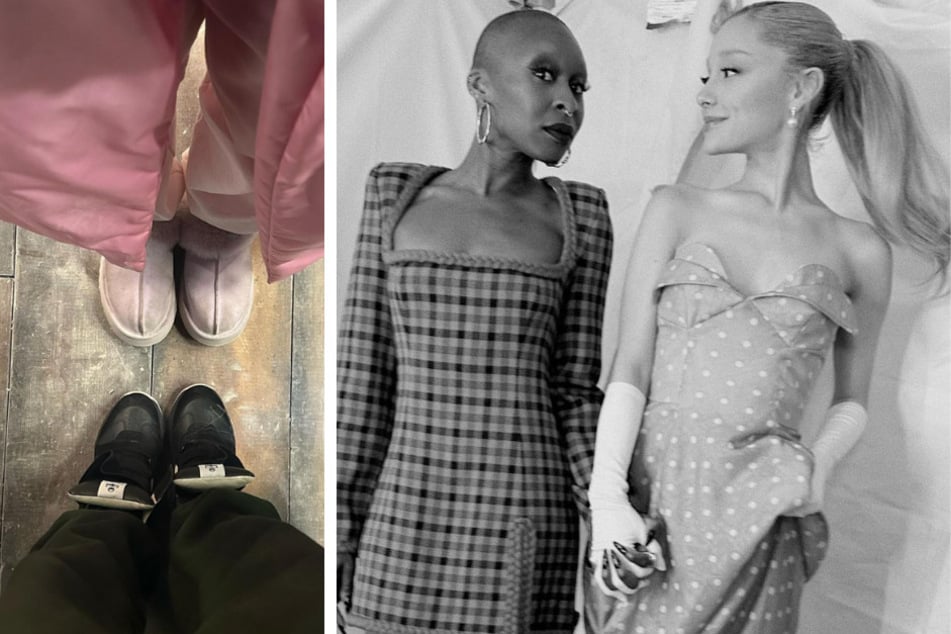 Let the joyous news be spread!
Ariana Grande has finally dropped new photos on Instagram. It's the first Wicked update since she posted the movie's moved-up release date.
The post includes behind-the-scenes photos of Ariana and her fellow witchy co-star Cythia Erivo on the set.
"up to (no) good," wrote Ariana, with the bubbles and broom emoji naturally following.
Ari can be seen wearing a long classic polka-dot dress with white gloves. Cynthia contrasts the look with a stunning plaid square-neck bodycon dress.
The two are truly embracing their roles with the small odes to their respective good-witch and bad-witch characters, with Grande frequently wearing pink and Erivo green.
But it was a clever transition in the photo carosuel that was too magical for fans to miss.
Ariana Grande posts Instagram update with a bit of Wicked magic
Did Ariana think we wouldn't notice her brilliance?
It seems as if Queen Ari is really diving in deep to her role as Glinda, with a subtle ode to The Wizard of Oz.
The new photo carousel starts with black and white photos and then transitions to photos in color. It's definitely giving The Wizard Of Oz vibes, a lá when the movie changes into color once Dorothy lands in the magical land of Oz.
Ari's bewitching magic is on full display, and fans are flying high!
Cover photo: collage: screenshot/instagram/arianagrande