First Look: Ariana Grande stuns as Glinda in Wicked film's new sneak peek
Los Angeles, California - Check out the first-look photos of Ariana Grande as Glinda in the upcoming movie adaptation of Wicked! Fans are already raving about her stunning transformation.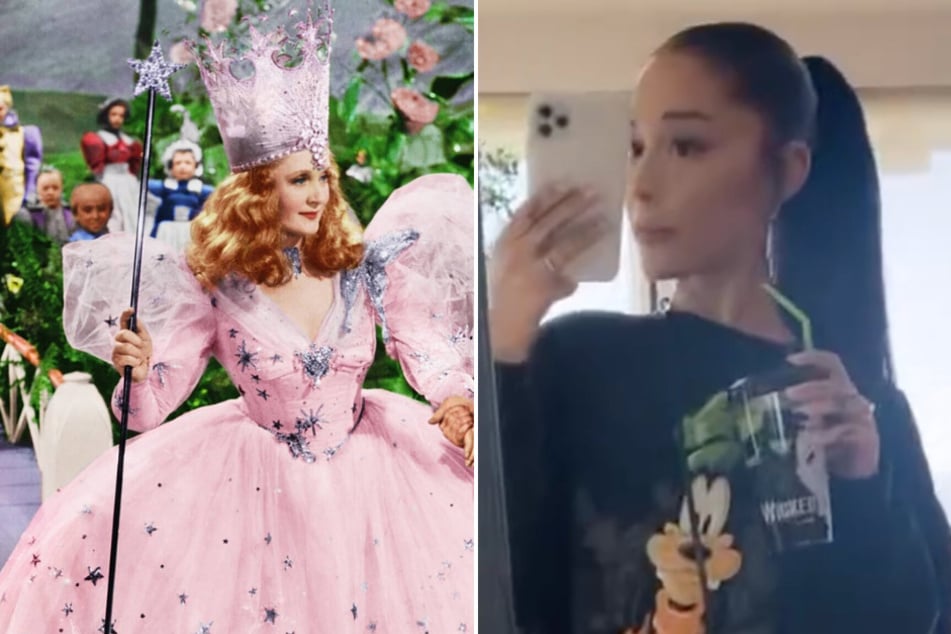 Hold onto your broomsticks, Wicked fans!
In the highly anticipated film adaptation of the hit musical Wicked, Ariana Grande takes on the role of Glinda the Good Witch.
New photos of Grande playing Glinda have dropped, and the snaps are wickedly gorgeous.
Ari is seen walking up a dimly lit staircase, with only a faint light illuminating her path, suggesting the movie is embracing a darker, yet whimsical, tone.
From the iconic pink bubble dress to her blonde luscious locks, Grande's transformation into the Good Witch is simply enchanting. But what's even more exciting is witnessing a glimpse of the world of Oz through director Jon M. Chu's artistic lens.
Take a closer look at Grande's enchanting portrayal of the character and see what fans are saying on social media.
Fans react to Ariana Grande's portrayal of Glinda in newly released Wicked movie photos
Fans have been quick to share their excitement about the dreamlike photos, with many commenting on how incredible Ari looks as Glinda, calling her "cute" and expressing their eagerness for the film's release.
Many fans are even predicting that the Dangerous Woman singer's performance could earn her an Oscar award, with one commenting, "Oscar incoming."
One enthusiast shared their pride in Ari's latest project, writing, "I'm so proud of you my Angel, you are once again doing great things."
It's inevitable that Ari's Instagram comments will be flooded with bubbles and star emojis for the foreseeable future.
After taking in the mesmerizing first-look pics, fans can't wait to see what the pop star will bring to the beloved role when the Wicked movie hits theaters in 2024.
Cover photo: Collage: Screenshot/Instagram/arianagrande/IMAGO/Everett Collection