Britney Spears says "life is good" after making big changes!
Los Angeles, California - Britney Spears gave an update on married life after getting hitched to Sam Asghari.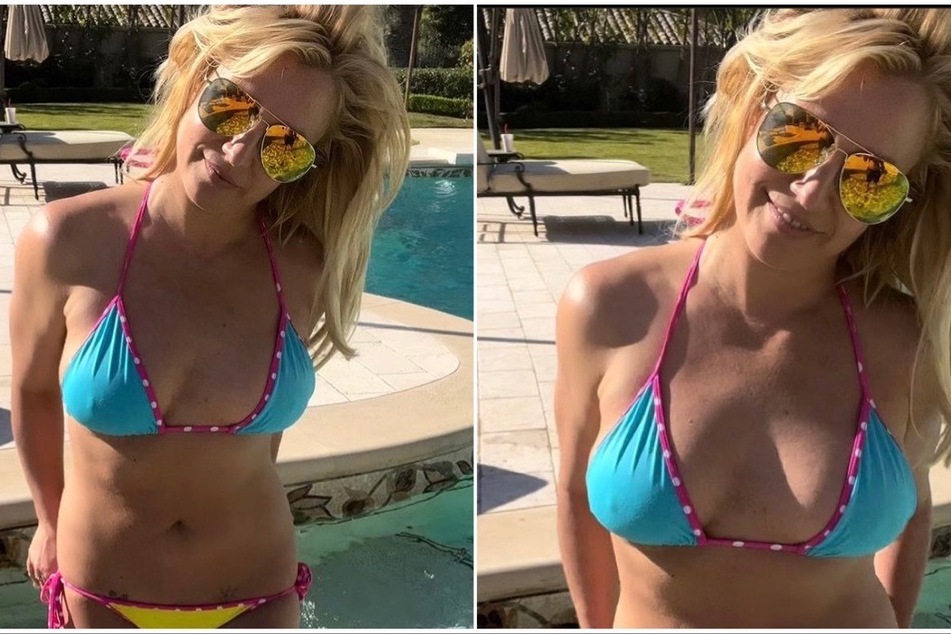 The pop singer is definitely emitting "happy wife, happy life" vibes.
On Wednesday, Britney updated her fans for the first time since marrying the 28-year-old actor.
The Circus singer posted back-to-back snaps on Instagram of herself having fun in the sun while sporting a mix-and-match bikini with a baby blue top and yellow bottoms. Her look was completed with a pair of oversized aviator shades.
She also added a brief clip of her hubby diving into their pool.
"Haven't been on my honeymoon yet...got married and moved into a new house around the same time...not the smartest thing to do…oh well it's coming together," she wrote in the caption.
But her newfound happiness isn't the only life change she raved about!
Britney Spears debuts new hair and talks change after marrying Sam Asghari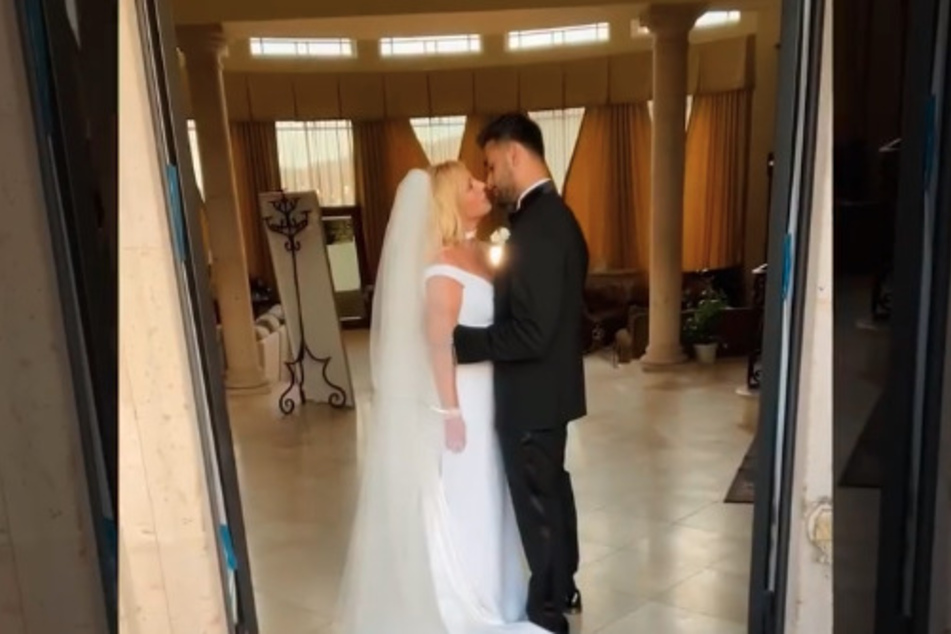 A new house with her now-husband isn't the only change in Brit's life.
In the midst of her lengthy caption about how "sick" her yard is and how her pool is the "chill spot" – slide and all – the pop princess filled fans in with another major change.
"I cut all my hair short," she revealed.
Britney's mid-caption admission certainly led fans to scroll through her pics to spot her blonde locks, which are noticeably shorter in recent posts.
The Piece of Me singer's life updates came shortly after her mid-week nuptials that took place at her Thousand Oaks mansion.
The pair said "I do" in front of 60 guests, which included Selena Gomez and Drew Barrymore, on June 10.
Married life seems to be positively impacting Britney and we love to see it!
Cover photo: Collage: Screenshot/Instagram/britneyspears