Britney's Big 4-0 brings possible secret marriage hint!
Los Angeles, California – Britney's hit the big 4-0! Pop princess Britney Spears has turned 40 with a newfound freedom, but fans wondered if she's now a married woman to boot!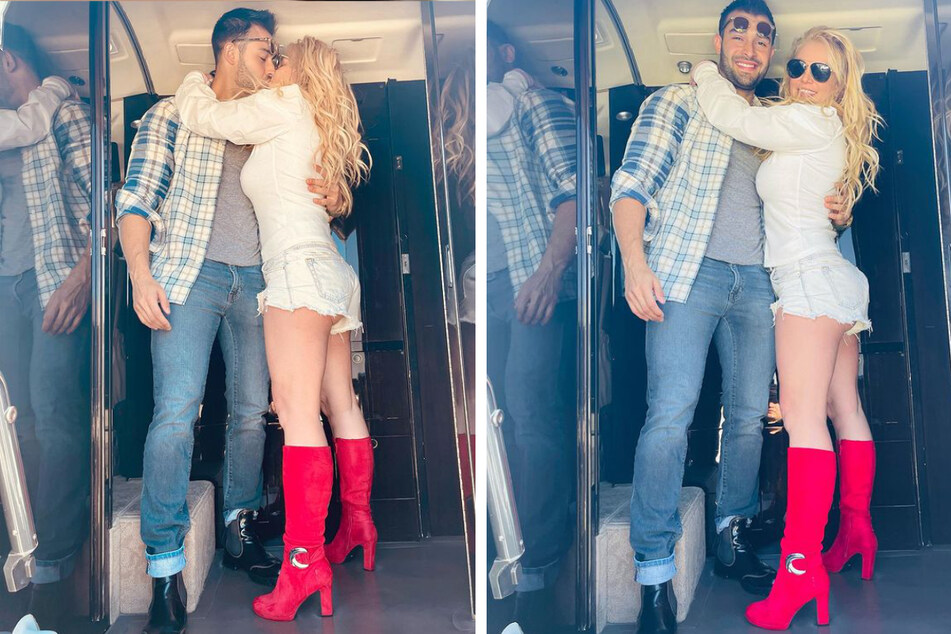 On Thursday, one of the world's biggest pop stars is celebrating her 40th birthday in style.
But is she celebrating a new title of "wife," too?
"Oh the precious joy today !!!" Spears wrote in an Instagram post on Wednesday. "Me and my fiancé are so excited to be going away …. God thank you for being able to go out of the country !!!! I am blessed !!!!"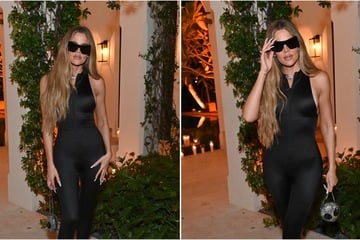 The star shared several photos and videos smooching her beau Same Asghari as they boarded a private plane to an undisclosed international locale.
But it's Asghari's re-post of the shots in an Instagram birthday tribute to his "Lioness" that has sent fans into a tailspin.
"Everyday is your birthday my queen," he wrote. "Happy 1st birthday to my wife."
Fans wondered: Could this be the couple's first birthday as husband and wife? Or was the reference simply to the star's first birthday in 13 years without being under the restraints of her conservatorship?
The longstanding arrangement overseeing the star's finances and person was officially terminated in court last month.
Responding to thousands of comments which speculated if the two had secretly gotten hitched, the 27-year-old seemed to put the rumors to rest: "I also been calling her wife since day 1."
Although it appears the two have not yet wed, they rang in the singer's birthday with a custom "B"-shaped cake on their jet, decorated with pink roses, macarons, and gold leaf that the fitness trainer said was the "first of many cakes." It was presented with a matching vase of red roses.
"This is not from me," Asghari admitted as he shared the festivities on his IG Story, "but I'm going to take credit for it."
He showed videos of a fireworks display on the beach later that night.
"I'm celebrating my freedom and my B day for the next two months," Spears wrote in a post last month. "I mean after 13 years … I think I've waited long ENOUGH !!!!"
A new decade for Britney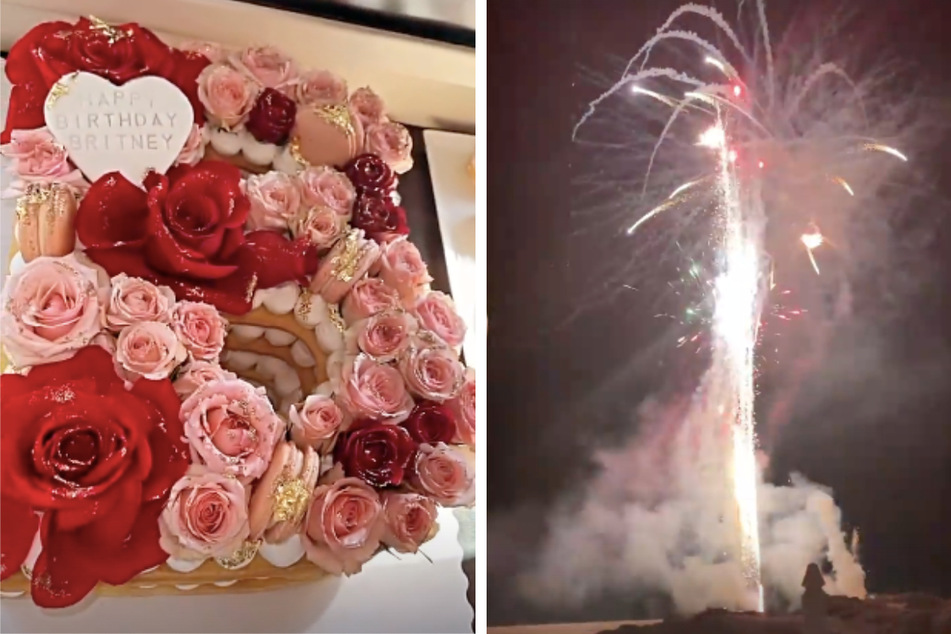 Spears is launching into her new era of life with the ability to make choices about her activities, career, and finances for the first time since her 20s.
After years of silence, she has accused her father Jamie Spears, and those managing the longstanding conservatorship, for using "the tools of deceit" and "manipulation" in an conservatorship which forced her to work, remain on birth control, and take medication against her will.
She revealed earlier this week that she is now on "the right medication" and said she is "thinking about having another baby" – indications of big things to come for her new decade.
"I know I'm lucky to be present and exist today !!!!" Spears posted on Tuesday. "I fought for that an extremely long time. I'm grateful for that."
Cover photo: Collage: Screenshot/Instagram/samasghari & britneyspears