Has Britney Spears gone too far with her naked snaps?
Los Angeles, California - Oops! Britney Spears bared it all again for the 'gram – six times, to be exact.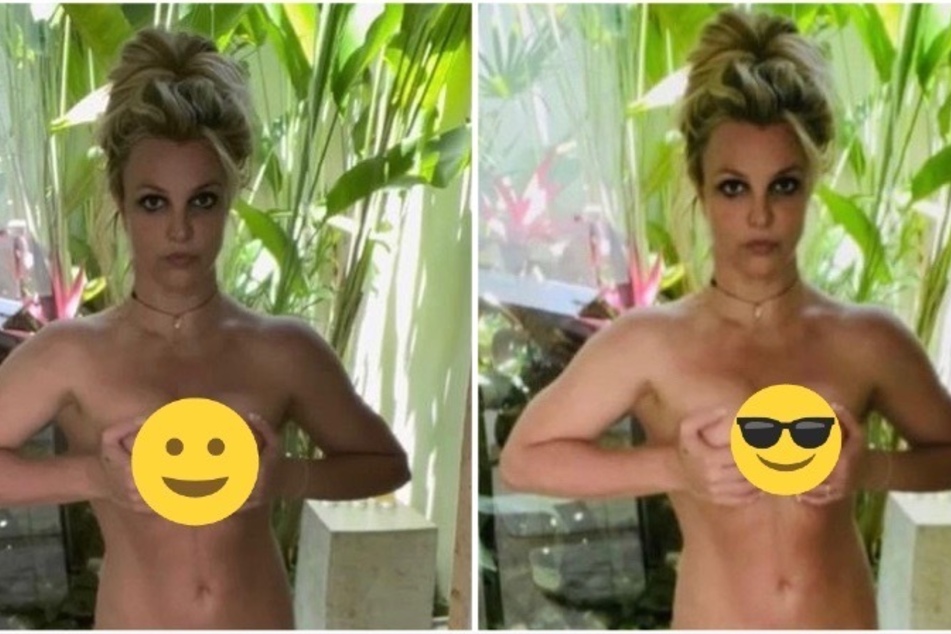 Honestly, even Brit's biggest fans are now asking: Has she gone too far with the nakedness?
Since the termination of her 13-year conservatorship in November, the pop star has had no problem letting it all out on Insta - which isn't a bad thing.
But it appears some Britney stans are conflicted over her recent nude pics.

On Monday, the singer shared a throwback pic from the Mexico vacation she shared her fiancé and baby daddy, Sam Asghari. She holds her breasts in her hands and covers her private area with only a heart emoji.
Yet, Britney then shared the same snap six times on her page, all with different captions.
The first post read, "Photo dump of the last time I was in Mexico BEFORE there was a baby inside me, why the heck do I look 10 years younger on vacation ???
Accompanying the next photo dump, the 40-year-old wrote, "Don't underestimate the power of doing it myself and shooting with a selfie stick !!! Photo dump before there was a child inside me !!!"
The last post, which was an even more zoomed in shot, Britney captioned, "I love you all SSSSSSSSSOOOOOOOOOO much."
The pop princess' repeated photo dumps of the same photo was met with mixed reactions among IG users.
"I don't know why people keep cheering her on. She's clearly not functioning well," one fan wrote, as many others chimed in with the same sentiment.
Another user offered a stance of support for the situation.
"For years, Britney was forced to be silent and controlled against her will so others could gain money and power. They tried to destroy her, but she's resilient. If she wants to pose naked, then that's her right. If it makes you uncomfortable... GOOD. #britneyspears," the fan commented.
Has the pop star gone too far with the same pic over and over again? Many aren't saying, "Hit me baby one more time."
Cover photo: Collage: Screenshot/Instagram/britneyspears