Will Bronny James have to carve his own NBA path without LeBron by his side?
Los Angeles, California - Will Bronny James be the only James in the NBA next year?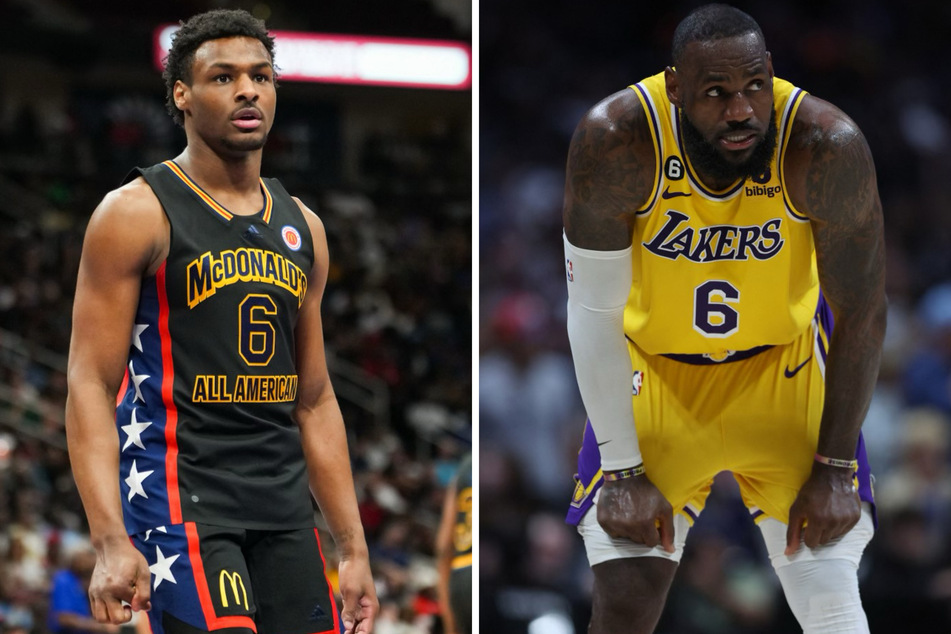 Following the Los Angeles Lakers' loss to the Denver Nuggets on Monday night ending their season, LeBron James hinted at a possible retirement this offseason.
The bombshell has left the basketball world in shambles.
On Tuesday morning, fans nearly broke the internet with unanswered questions about what lies next for LeBron's eldest son Bronny, who the four-time NBA champion has said he previously hoped to play alongside with.
Now, however, the 38-year-old NBA veteran revealed that his dream to play with Bronny in the NBA may never become reality.
"For me personally, going forward with the game of basketball, I've got a lot to think about," he said in a cryptic post-game press conference on Monday night.
If LeBron decides to depart from the game, how will Bronny carve his own path into the league?
The former Sierra Canyon high school player is officially a Trojan hooper, and will play for USC this fall.
Expected to play for just a single NCAA season before declaring for the NBA Draft, the son of the Los Angeles Lakers superstar is projected to be a top-ten draft pick.
If drafted after LeBron has retired, Bronny may have to earn respect in the league without the likely guarantee he'll land by his father's side.
While the James name still carries weight in the NBA, Bronny surely won't have it as easy without his father in the locker room early in his professional career.
NBA Twitter believes LeBron James will come out of retirement to play with Bronny James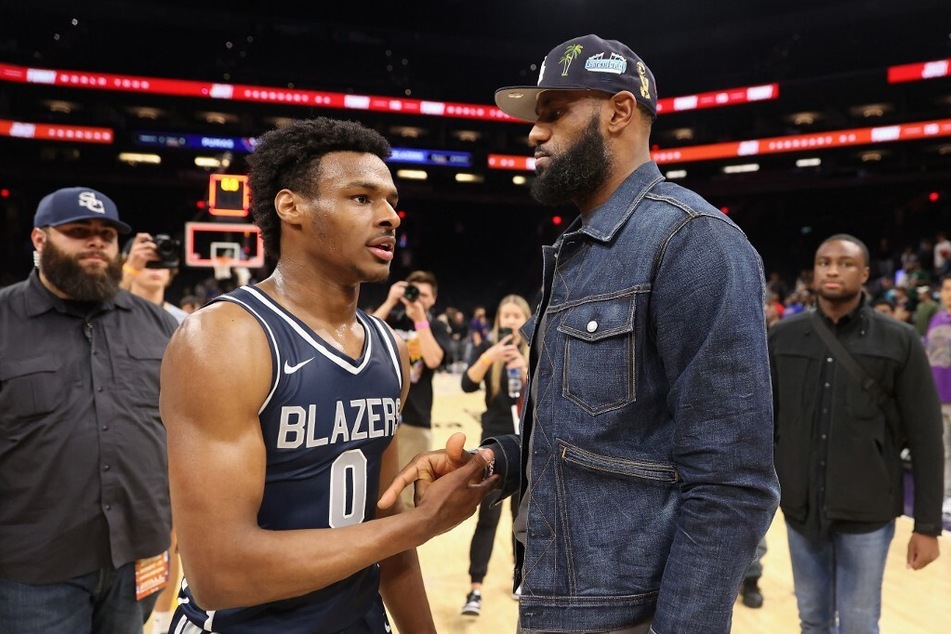 When LeBron hinted at a possible retirement, longtime James fans only somewhat believed him.
Many fans expressed their belief that if LeBron does retire this offseason, he will un-retire once Bronny heads to the big league.
"With all due respect, LeBron loves attention. No way he retires without a farewell tour," one fan tweeted.
"1) retire for a year 2) watch Bronny at USC 3) recharge the body 4) come back in 2024 5) sign with whatever team drafts Bronny, not a bad strategy at all, to be honest," another fan wrote on Twitter. "And he wouldnt end his career getting swept. LeBron is not going to end his career getting swept, right? right?"
"I don't believe LeBron James will retire because he's so close to him getting to what his ultimate goal is now, and that is an opportunity to play with [Bronny]," NFL Hall of Famer Shannon Sharpe said on Undisputed on Fox Sports on Tuesday.
Now entering the offseason following his second-straight NBA Finals miss, LeBron James surely has all eyes on him and his future in the league.
Cover photo: Collage: ALEX BIERENS DE HAAN/ MATTHEW STOCKMAN / GETTY IMAGES NORTH AMERICA / GETTY IMAGES VIA AFP