Cardi B breaks Instagram in colorful catsuit and outrageous shoes
Santa Monica, California - Instagram users were all about rapper Cardi B's party look and couldn't stop gushing over her shoes, as she stunned in a colorful Pucci catsuit at her summer cocktails soirée.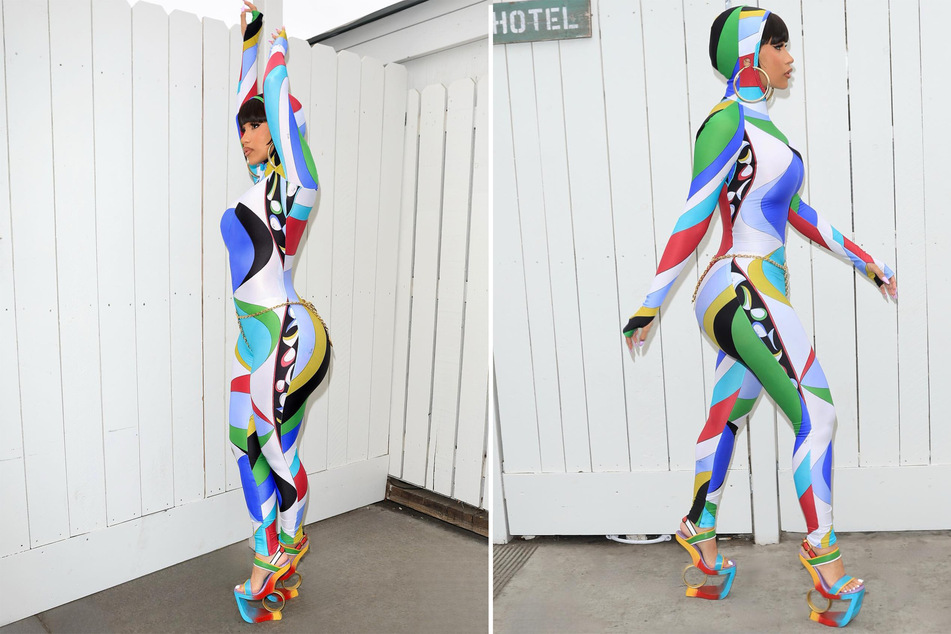 The Grammy-winning artist rocked a multicolored look Monday night at her Summer Cocktails with Cardi bash at The Bungalow in Santa Monica.
The event debuted her new alcoholic whipped cream line's flavor, WhipShots Lime. The party tagline was appropriately summer themed: "Whip it beaches."
It's no secret that Cardi B is all about fashion, and she didn't disappoint during her hosting duties.
She rocked a colorful Pucci catsuit from their summer 2023 collection, which she said she donned "before it even hit the store." The ensemble hugged her curves and was reminiscent of a Picasso painting.
She finished the look with huge golden hoops, a golden thong chain waist chain, and sky-high geometrically-shaped shoes by Harry Kristoff.
Cardi shared pics from the evening on Instagram and users went wild. Her post has over 1.6 million views and counting.
Cardi B wows Instagram users with catsuit and shoes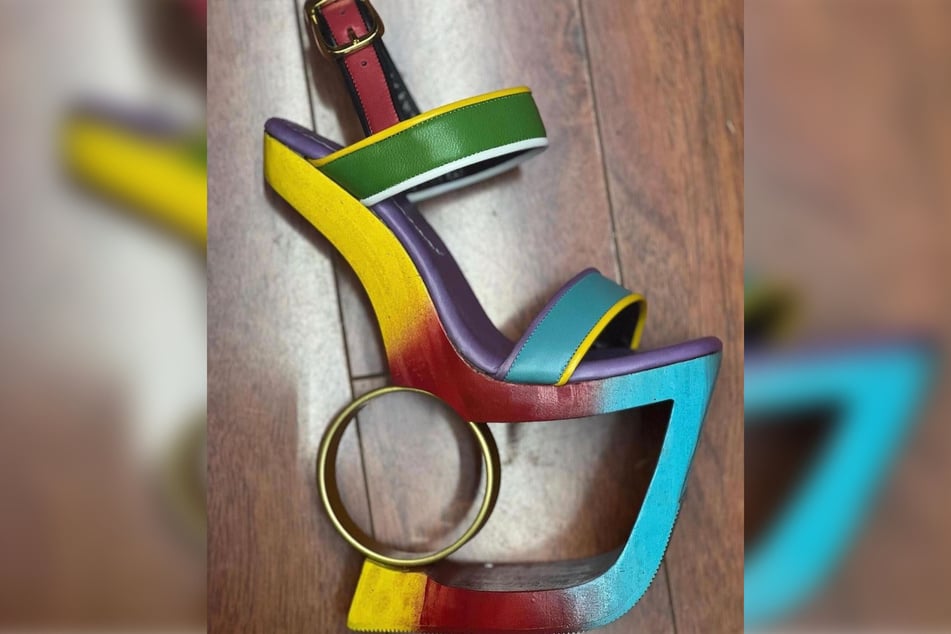 Instagram fans couldn't stop gushing over Cardi B's whole getup, styled by celebrity stylist Kollin Carter.
Commenters on Insta even dubbed Cardi the new "It girl" and said her wetsuit-like look was "everything."
Her husband Offset left heart-eye emojis in the comments, while Paris Hilton praised the look, writing her signature, "That's Hot."
The part of the look that had Instagram users the most excited though was the "gravity-defying shoes." More than a few commenters just wrote "shoes" and left heart and flame emojis.
Not all commenters were positive, though. One wrote they thought Cardi looked more like Buzz Lightyear. Others joked that Cardi is just into "all the colors."
Love it or hate, Cardi B's colorful catsuit look has made a bold statement.
Cover photo: Collage: Screenshot/Instagram/Cardi B