Cavinder twins celebrate National Sisters Day with a joke on dad!
Dallas, Texas - National Sisters Day may be over, but the Cavinder sisters are just heating up the social media celebrations.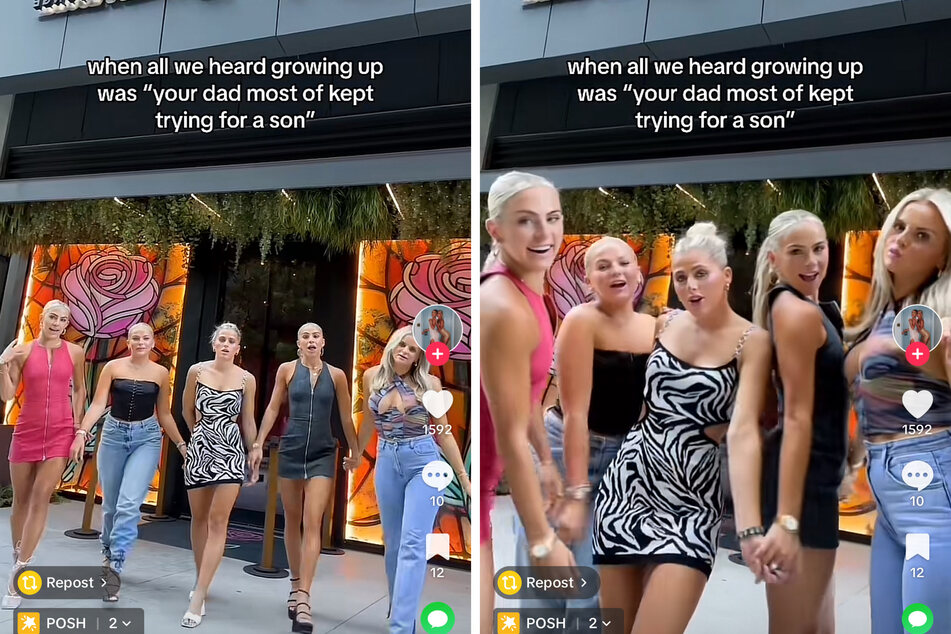 The Cavinder sisters, totallng five daughters, have become a sensation on social media, with a special spotlight on their dynamic twin duo, Haley and Hanna Cavinder.
Their combined prowess has garnered them a massive following on TikTok, where they stand out as some of the top athlete-influencers, with 4.5 million fans.
In their most recent viral TikTok, the twins, along with their three sisters Brooke, Brandi, and Natalie, took a page from the Kardashian's book – who also have 5 sisters – and celebrated National Sisters Day. Yet they did it in humorous fashion.
"When all we heard growing up was 'your dad [must] of kept trying for a son,'" the twins joked in the video.
The Cavinder twins consistently create lighthearted TikTok videos showcasing their all-female family, where the absence of brothers has become their family signature.
After months of teasing their social media fans, the Cavinder twins are now training to become WWE wrestlers.
Cover photo: Collage: Screenshot / TikTok / cavindertwins