Cavinder twins fangirl over Dallas Cowboys in viral photo drop
Gilbert, Arizona - The Cavinder twins' latest viral Instagram photo dump has fans going nuts and it's all because of one reason: the Dallas Cowboys!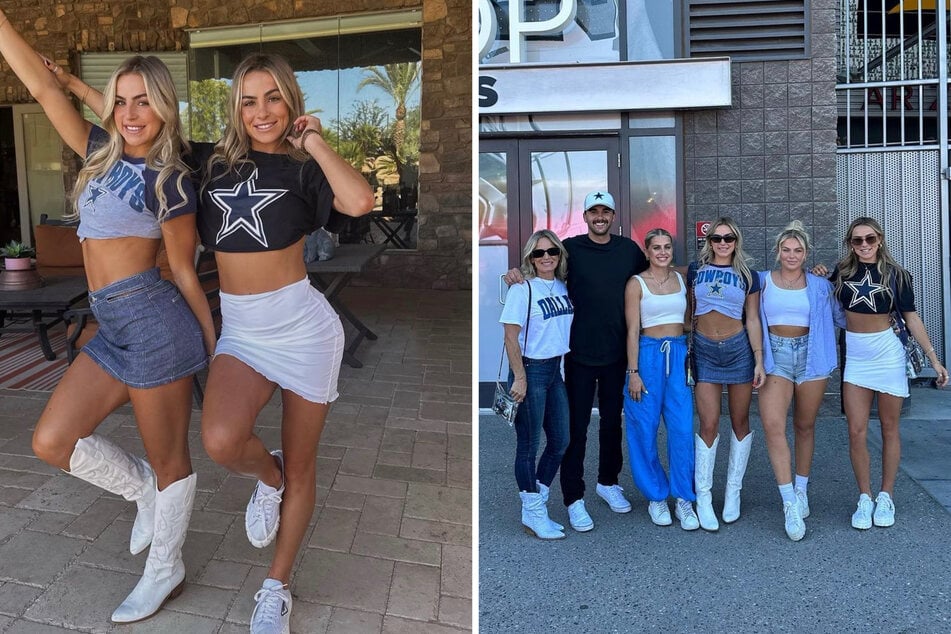 Haley and Hanna Cavinder are no strangers to sharing big love for the 'Boys!
In their latest Instagram photo dump, the sisters continued to fangirl over the Dallas NFL team with a series of photos showing a glimpse of their trip back home in Arizona.
"back in the desert," the twins captioned the viral post shared on Monday.
While Haley and Hanna shared pictures of beautiful city views and fun times with their sisters and mom, it was the Cowboys content that stole fans' hearts!
"Don't switch back to the giants please," one fan wrote, referencing Haley's recent confession about having to swap her Dallas shirt for a New York one at a recent Giants game against the Cowboys.
"Wearing cowboy gear in Phoenix..? Did you forget you're from Gilbert," another fan hilariously noted.
If there is one thing certain about the Cavinder twins, the sisters don't play about their love for the Cowboys!
Though Dallas lost 16-28 to the Arizona Cardinals on Sunday, the tough road defeat still won't change the twins' dedication.
Cover photo: Collage: Screenshot / Instagram / Cavindertwins