Haley Cavinder reveals the real story behind viral Giants vs. Cowboys TikTok
Fort Lauderdale, Florida - Rules are rules, and even if you're a Cavinder twin, you can't go into a home football stadium wearing the opposing team's jersey!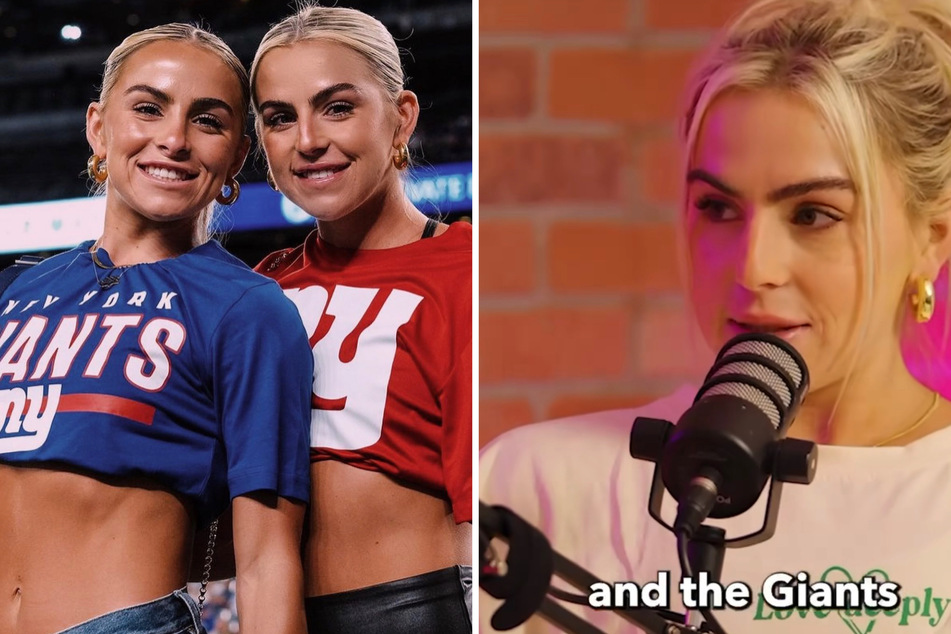 Earlier this month, the Cavinder twins were hosted by the New York Giants during their season opener against the Dallas Cowboys.
While there, the twins posted a viral video addressing a fan's comment questioning their loyalty to the Cowboys after posting a video in which they sported Giants jerseys while Haley was holding a Cowboys Ferguson Jersey.
Then, the twins revealed that they were secretly cheering for the Cowboys, and now, Haley spilled the beans to clear the air over the mysterious Jersey swap in a new episode of Twin Talk.
According to Haley, she walked into the Giants stadium wearing a Cowboys jersey and was told to take it off!
"They told me first thing I walked in there, 'take off that jersey,'" Haley admitted. In respect to the Giants, she opted to wear their jersey instead as she sat in the stands full of roaring New York fans.
While the Cavinder twins are among the most prominent athlete-influencers today, they, too, must remain grounded and show respect for one of the NFL's most beloved teams like everyone else!
Cover photo: Collage: Screenshot / Instagram / Cavindertwins & Haleycavinder