Cavinder twins tease some super-secret collaborations!
Fort Lauderdale, Florida - The Cavinder twins seem to be up to something major!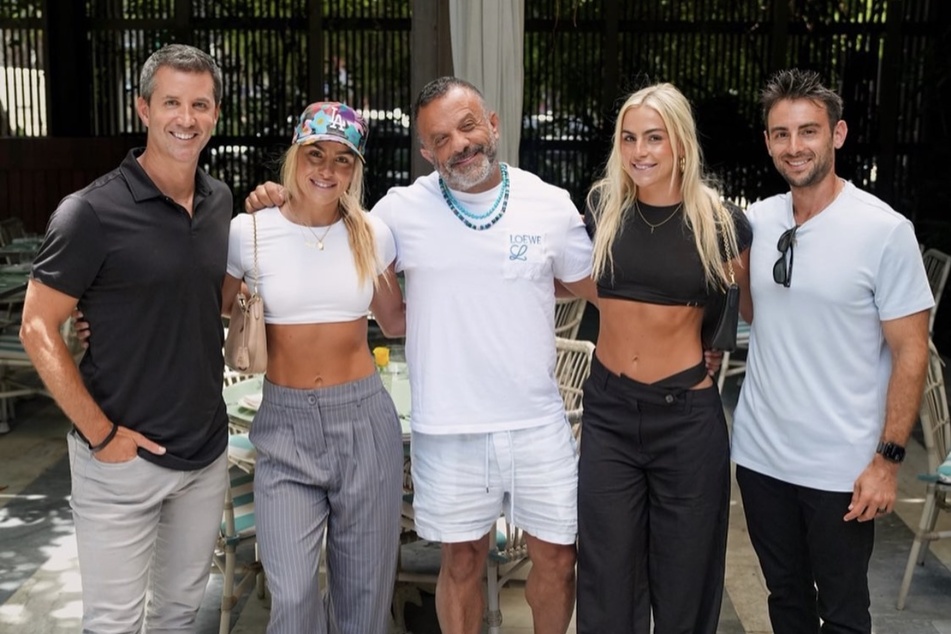 Haley and Hanna Cavinder have their multimillion social media fan base going nuts over what appears to be new projects coming soon!
On Thursday, the twins shared a picture with their agent Jeff Hoffman alongside entertainment lawyer Darren Heitner and entrepreneur Adam Weitsman.
"lunch with the guys," the Cavinder twins captioned their viral post.
While the former Miami hoopers kept their lunch conversation topics a secret from fans, Weitsman - who the twins tagged in their post - hinted that the Cavinder twins are brewing up some big collaborations.
"Great meeting of the minds today in Miami. Watch out for epic Collabs and strategic partnerships in the very near future," Weitsman said on Instagram.
What could the Cavinder twins have in store for fans next?
The Cavinder twins continue to build their brand after retiring from college basketball
"Exciting times ahead," one fan commented.

"Great people will always find great ways to connect and push to new levels," another wrote.
Though the collaborations remain a secret, the retired college athletes recently confirmed a partnership with Champs Sports, and their rumored plans to join the WWE even got the approval of former Divas Nikki and Brie Bella.
What brands do you think the Cavinder twins should team up with next?
Cover photo: Screenshot/Instagram/cavindertwins