Harry Styles blushes during on-stage fan flirtations: "This is a family show!"
Werchter, Belgium - Harry Styles couldn't help but blush after a flirty fan made a bold offer to the pop star!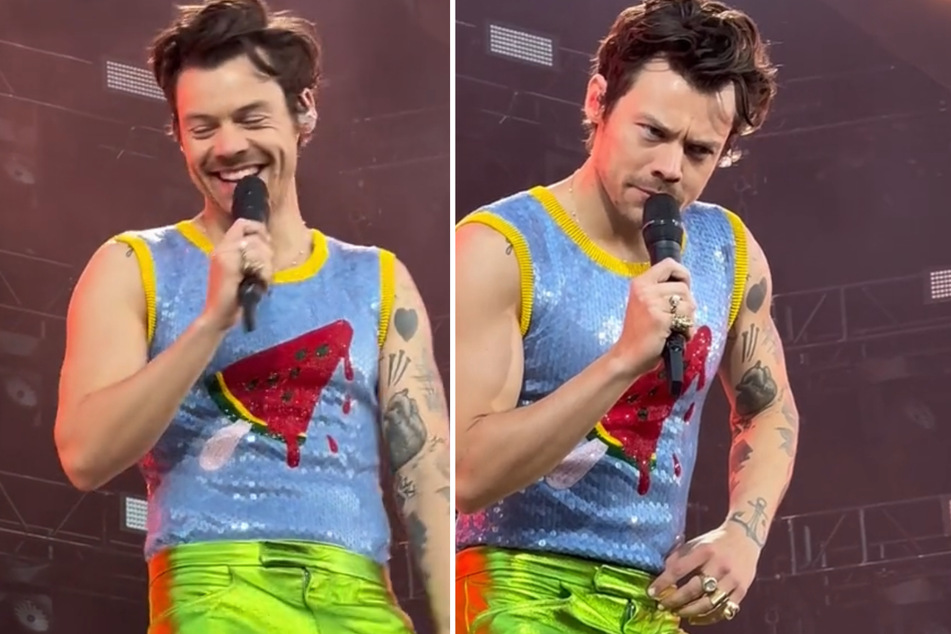 The 29-year-old took his Love on Tour concert series to Belgium on Saturday, where he had yet another viral exchange with a fan.
While chatting up the crowd, he pointed out one concertgoer at random, whose name was Lauren.
As it turns out, it was the lucky fan's birthday on Sunday, and she was celebrating her 27th birthday early at the concert.
Harry then asked her if she had "any big dreams" for the next year, and while the clip doesn't show Lauren's response, it seems she not-so-subtlely pointed at the singer and said, "You."
"Scandalous, Lauren!" he said in response. "It's not your birthday yet...or is it?"
Laughing, the Watermelon Sugar artist proclaimed, "This is a family show, you know!"
But the charismatic singer didn't shut the fan down entirely, joking, "Who knows, depends on the night!" before moving on from the conversation and asking the crowd to cheer for Lauren.
The latest viral moment comes after Harry took up another flirty exchange with a daring fan in Cardiff with a sign reading simply, "Shag?" to which he hilariously nodded.
Cover photo: Collage: Screenshot/TikTok/@enricalatorre