Harry Styles teases possible hiatus after Love on Tour: "I'll see you again when the time is right"
Reggio Emilia, Italy - After taking his final bow at Love on Tour, Harry Styles has penned an emotional tribute to his fans as he hints at an extended break from touring.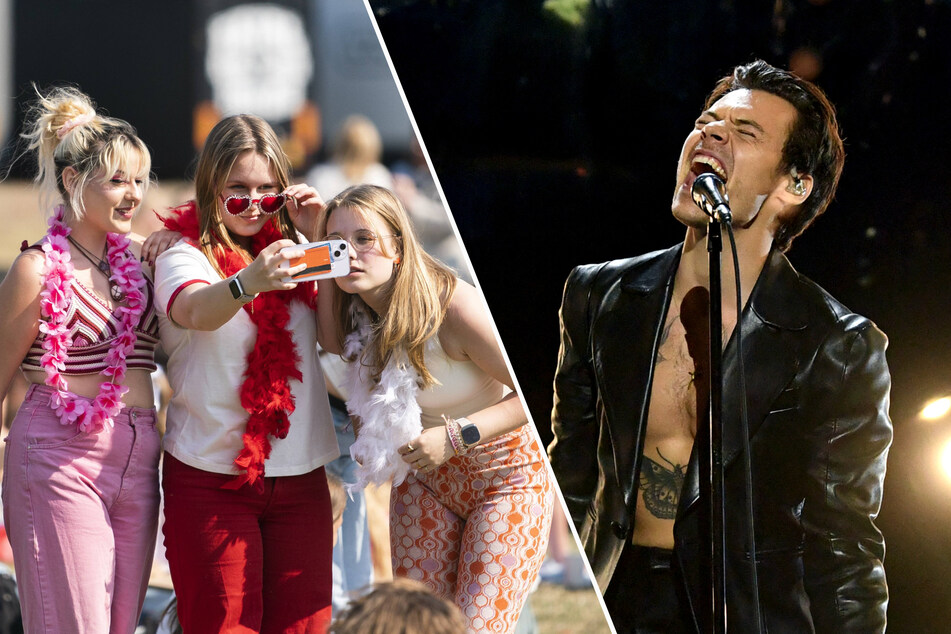 The 29-year-old concluded his two-year concert series on Saturday, bidding a teary farewell to the crowd and playing a brand-new piano ballad just for them.
On Monday, Styles share a message to his band, tour crew, and fans on his Instagram story, calling Love on Tour the "greatest experience of my entire life."
"You have given me memories that will last a lifetime, more than I could have ever dreamed of," he wrote.
He told fans to "look after each other" and hinted that he's taking a well-deserved break from life on the road.
"I'll see you again when the time is right. Treat People With Kindness. I love you more than you'll ever know."
In another adorable tribute, Styles shared a video that featured a compilation of fan clips, performance snippets, and more, highlighting the unadulterated joy and profound sense of community at Love on Tour over the years.
Harry Styles pays homage to his fans in emotional tribute
Harries from around the world mingle in the sweet video, many bonding in the lengthy lines to get into the pit. "In a room full of strangers, you can feel like you're really in a family," one fan says.
From trails of pink feathers to memories that will last a lifetime, Love on Tour's lasting impact is made clear as ever in the nostalgic tribute.
While the Watermelon Sugar artist may be taking a break before he kicks off his next concert era, these past two years won't soon be forgotten.
"To the most inspiring people I know. Goodbye for now. Love On Tour forever," Styles captioned the video.
Cover photo: Collage: IMAGO / ANP & KEVIN WINTER / GETTY IMAGES NORTH AMERICA / Getty Images via AFP