Jamie Lynn Spears dishes on confusing relationship with Britney Spears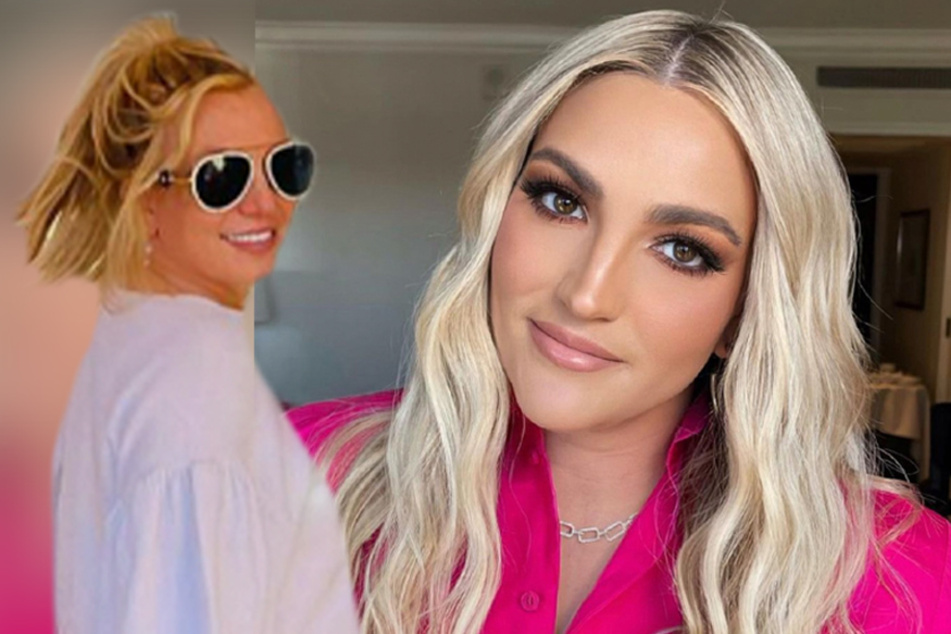 While promoting her upcoming memoir, Things I Should Have Said, Jamie Lynn got candid about her seemingly estranged sister.
In her first sit-down interview for the memoir, Jamie told Good Morning America that she wasn't totally sure why Britney was so upset with her, particularly citing that cringe-worthy tribute at the 2017 Radio Disney Awards.
"I was doing a tribute to honor my sister and all the amazing things that she's done," Jamie Lynn told GMA, adding, "Truthfully, I don't know why that bothers her."
Though the Zoey 101 star claimed she still had love for her big sis in the interview, she also noted that it was still hard for her to watch her sister "spiral."
Despite the numerous claims Britney has made regarding her family letting her down and failing to help her in times of need, Jamie Lynn included, the 30-year-old argued that wasn't the case, not in the slightest.
"When she needed help, I set up ways to do so. [I] went out of my way to make sure that she had the contacts she needed to possibly go ahead and end this conservatorship and just end this all for our family."
Despite what might have been happening behind closed doors and in between the fine lines of Britney's now-eradicated conservatorship, Jamie Lynn noted it was up to her big sister to take the initiative and, "Walk through the door."
Even though Britney allegedly unfollowed her little sister on Instagram amid ongoing family turmoil, Jamie Lynn said, "I've only ever loved and supported her and done what's right by her, and she knows that, so I don't know why we're in this position right now."

Though Britney hasn't officially commented on her sister's new interview, the pop princess did share an elusive post on Instagram featuring a typewriter and a rose with the caption, "Shall I start from the beginning?"
With Jamie Lynn stirring the pot, it's only a matter of time until Britney stands up to share her side of the saga.
Cover photo: Collage: Screenshot/Instagram/jamielynnspears & britneyspears