Julia Fox claims meeting Ye was her "redemption" story
Los Angeles, California - Julia Fox dishes more on her romance with Kanye "Ye" West and why meeting him he was "cathartic."

Was Julia and Ye's first encounter love at first sight?
Not quite, but according to Fox, her romance with the eccentric rapper came right on time.
The Uncut Gems star's chat with Interview Magazine was released on Saturday, in which she spoke more on her whirlwind romance with Ye.
During the interview, Fox shared that after meeting the 44-year-old, she packed up all her old clothes as a sign of her "letting go" of the past.

"After meeting him, a couple days later, all my s**t was in boxes, gone. It was so cathartic. It wasn't like I was just packing up my old clothes, it was like I was packing up my old life. I was like making that very conscious decision to really put everything in the box. To let go of the past," she revealed.
Alluding to the extensive hotel shoot Ye planned for their second date, Fox said she's learning to "surrender" after being a caretaker for herself and others for so long.
Are these two a love match?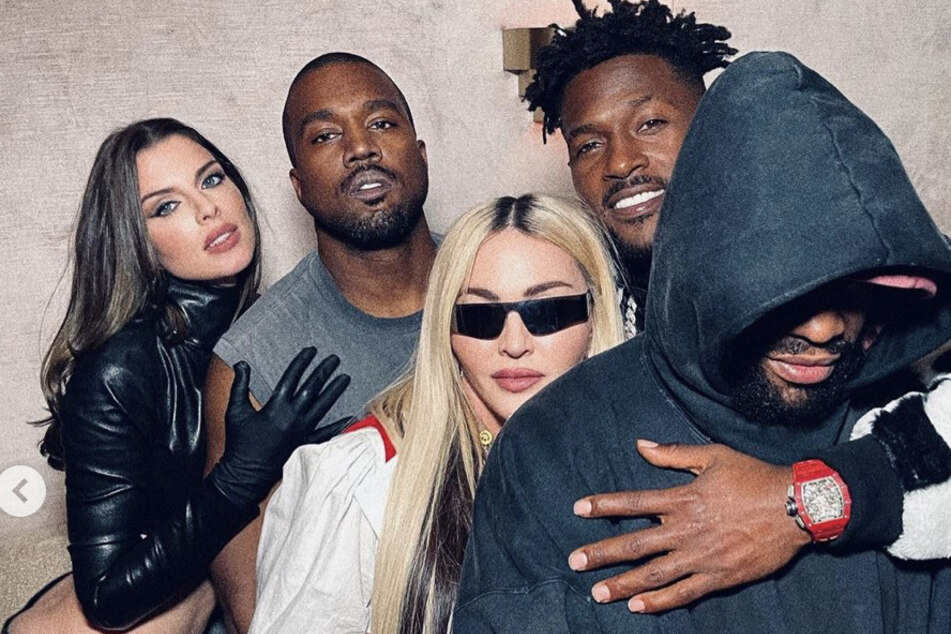 The 31-year-old also spoke about her tumultuous split from her estranged husband, Peter Artemiev – a private pilot who she also shares a one-year-old son with.
"Even a month ago, I was so f*****g like…not getting along with my son's father, or not having help. It was just me alone. I was so tired and everything was work. I just remember being like, 'I know that there's going to be a reward for this, like this is so f*****g miserable that I know, that I know something good will come of this if I just hang in there," the brunette bombshell explained.
"And then a few days later there I am with Ye, and it was the most instant natural organic attraction and connection. I just feel really safe with him. It's a redemption story."
It's nice to see that Ye's having a positive effect on somebody, given the fact that he had a messy weekend.
The Hurricane rapper accused his estranged wife Kim Kardashian of keeping him from attending his daughter Chicago's fourth birthday party.
Though the situation seemed to have worked itself out, there are rumors swirling that Ye and Kim aren't on good terms.
Still, it seems Ye and Fox's relationship is going well – for now.
Cover photo: Collage: IMAGO/Pacific Press Agency & Cinema Publishers Collection