Kanye West and Bianca Censori pregame private gym session by smashing Chick-fil-A
Los Angeles, California - Kanye West recently hit the streets of Hollywood with his "wife" Bianca Censori for a day of chicken sandwiches and fitness.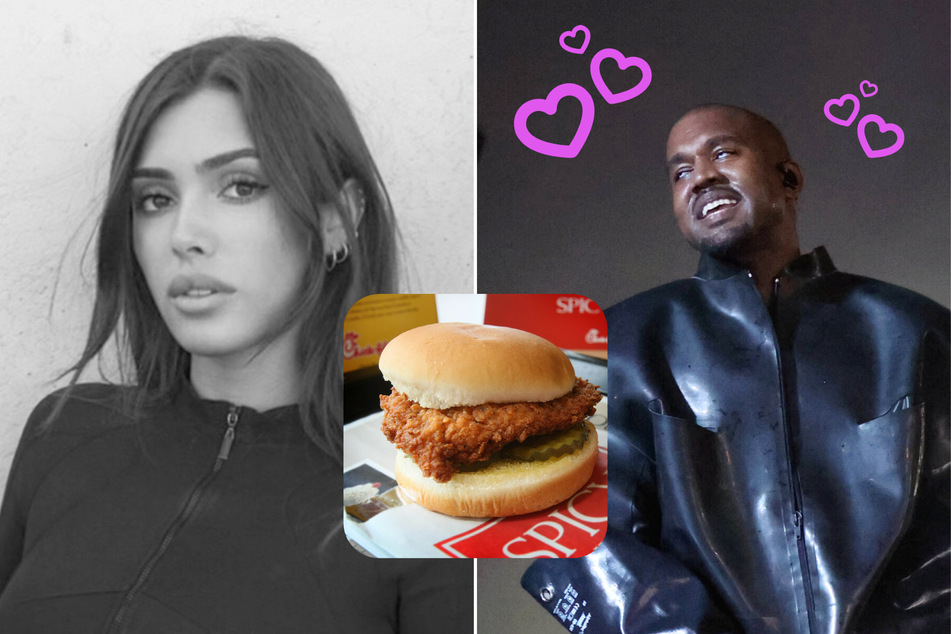 According to TMZ, the newlyweds were spotted in West Hollywood on Monday, where they jumped into a Mercedes SUV and had their chauffeur make a quick stop at a nearby Chick-fil-A drive-thru.
They were then driven to a private gym where the pair got in a good couples workout.
Both were decked out in workout attire, and West seemed to be wearing what looks like sock shoes, a new Yeezy product design he recently trademarked.
In another snap shared by photographers on Instagram, the rapper is seen rocking a new haircut, as he had a large cross shaved into the back of his head.
Things haven't been going well for Ye's career since making a series of antisemitic remarks that severely hurt him financially.
While he has been trying to avoid the public eye since he and Censori tied the knot in January, paparazzi continue to follow them around, tracking their every move, as the public's perception of him remains fractured.
While some social media users still label him as a genius, others continue to point out Ye's hateful rhetoric. Many users also can't help but react to the couple's bizarre wardrobe choices.
Ironically, Ye has a song called Closed On Sunday from his 2019 gospel album Jesus Is King, where he yells "Chick-fil-A" at the end with loving enthusiasm.
Cover photo: Collage: Screenshot / Linkedin / Bianca Censori, IMAGO / ZUMA Wire & MediaPunch