Halsey welcomes new baby with an "extremely rare" name!
Los Angeles, California – Halsey is a new mom!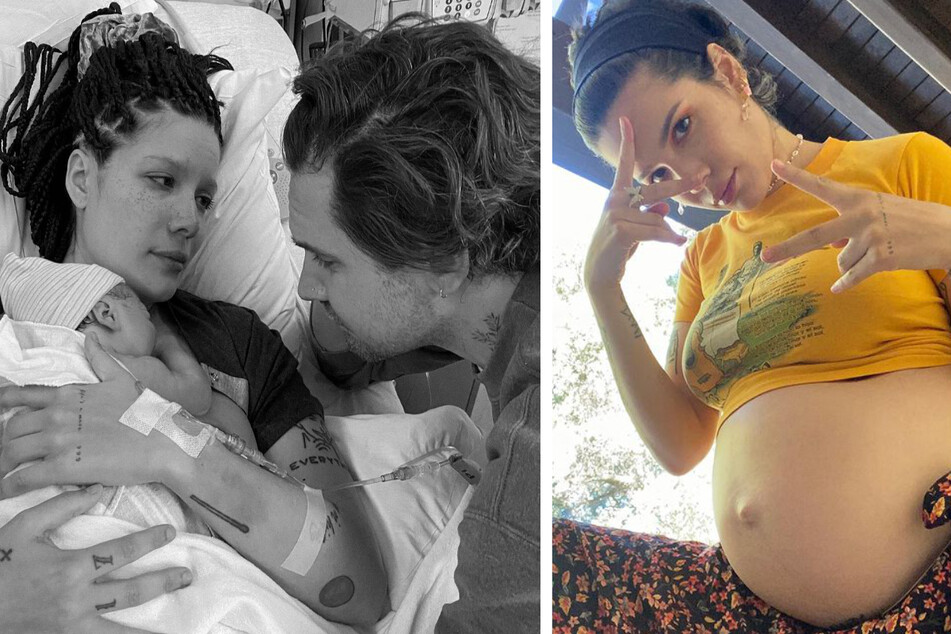 On Monday, pop singer Halsey announced she has given birth to her first baby.
Ender Ridley Aydin was born on Wednesday, and is the first child for the star and her boyfriend, screenwriter, actor, and producer Alev Aydin. The two have been friends for years, but allegedly began a romantic relationship in the fall of 2020.
"Gratitude," the 26-year-old captioned her Instagram post with Aydin, as he gazes at their new bundle of joy. "For the most 'rare' and euphoric birth."
It was a nod to her newborn's namesake, which means "extremely or very rare" in Turkish. Aydin is originally from Turkey, and the musician has made several social media posts in Turkish after visiting the country in October and learning she is part Turkish.
"Powered by love," the new mom finished her announcement.
Aydin also posted a black-and-white Instagram tribute on Monday welcoming his baby's arrival, showing himself cradling the singer in her hospital bed.
Congratulatory wishes poured in from fellow pop music royalty, including wishes from BTS, Demi Lovato, Katy Perry, Olivia Rodrigo, and Camila Cabello.
Halsey revealed she was expecting in January, and later told fans on her IG story in March that her pregnancy "100% planned."
After suffering a miscarriage in 2016, she confessed her dreams of becoming a parent to Rolling Stone.
"I want to be a mom more than I want to be a pop star," she added. "More than I want to be anything in the world."
Earlier this month, the singer revealed she will release her fourth full-length album on August 27 on the subject of motherhood.
If I Can't Have Love, I Want Power is "a concept album about the joys and horrors of pregnancy and childbirth," said the singer.
She unveiled the album's artwork at the Met Museum in New York City last week, and will release a coinciding hour-long "film experience" of the album in IMAX theaters.
Cover photo: Collage: Screenshot/Instagram/iamhalsey