Kourtney Kardashian hails Vegas wedding as the "best" night of her life with wild new pics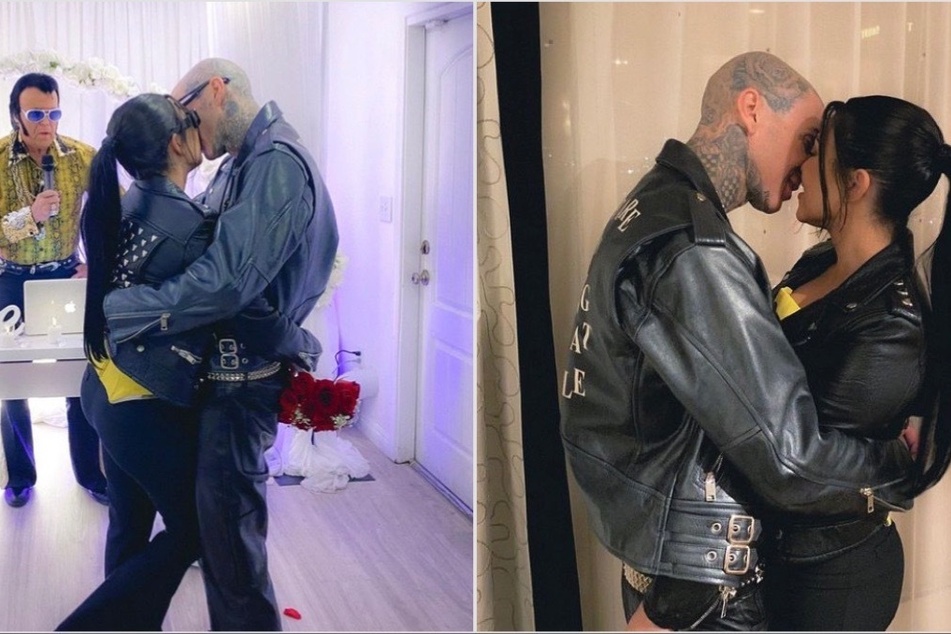 Alexa, play Tony! Toni! Toné!'s hit song, Anniversary.
On Wednesday, Mrs. Barker took her Instagram followers back to the night that Kravis got hitched in Vegas with never-before-seen pics from the wild night.
Kourt posted the photo dump that featured intimate snaps of the couple doing what they do best, displaying PDA, at the One Love Wedding Chapel – where the two were declared man and wife.
Calling the moment "one of the best nights of our lives," the 43-year-old Poosh owner gave more details about the epic occasion in the post's caption.
"One year ago today, an Elvis impersonator married me and @travisbarker after the Grammys and way too much tequila in a chapel in Las Vegas! It was one of the best nights of our lives, dreaming of a lifetime filled with fun adventures together."
The series of fun snaps also featured a few hilarious moments where the Kardashians star is seen on the floor "about to throw up" after having "way too much tequila," she said.
Kravis' whimsical three weddings are coming to Hulu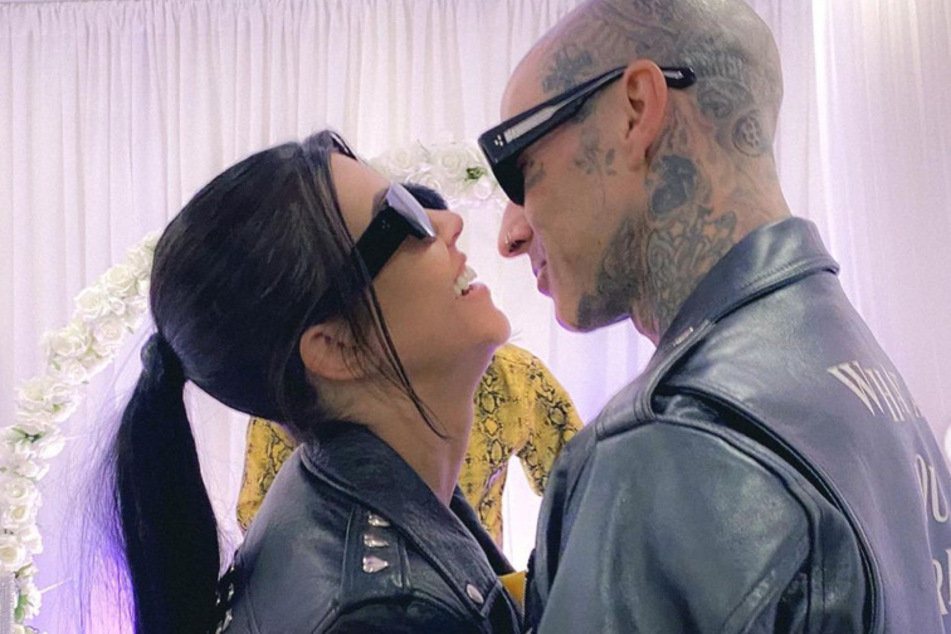 Kourt added, "Thankful to @clemente_310 @kevinhwolff for all the iPhone footage so that I could remember the night.
"Also, I ended up losing this jacket that night, which I had for ten years, with the little cute heart studs and there's a reward if anyone finds it."
The spouses iconically rocked matching black biker jackets for the short ceremony. Though the Blink-182 member's had a phrase on the back that read, "What are you staring at a**hole?"
Nevertheless, fans will get to see more of Kravis' wild Vegas wedding in the upcoming Hulu special, 'Til Death Do Us Part.
Cover photo: collage: screenshot/instagram/kourtneykardash